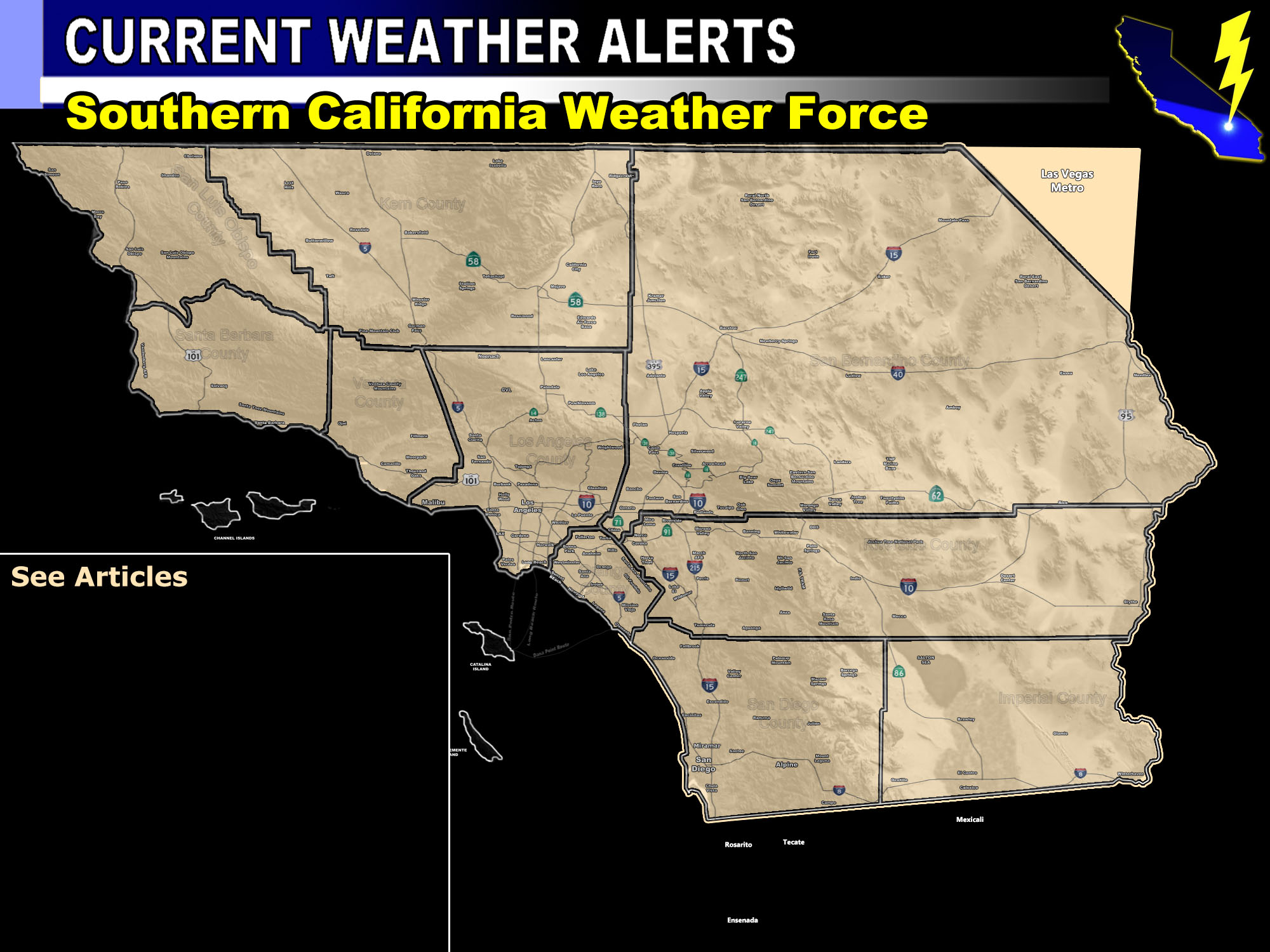 Issued Zones:  Coast and Basin areas of San Luis Obispo, Santa Barbara, Ventura, Los Angeles and Orange County …
Site:  Southern California Weather Force has issued a TORNADO WATCH effective now through Thursday … This is a long duration tornado watch …
Date:  1/14/19 at 6:00am PT
Forecast: A strongly negative-tilted shortwave low pressure system that is Major Pacific Storm Trump (Category 6) is located west of Central California.  This wide trough base is allowing for an area of large upper ascent (divergence) aloft.  This divergence will overspread the area later this morning and into the afternoon.  Instability profiles with the daytime heating will be enough to produce thunderstorms.  SCWF Tornado Model is indicating these storms to produce tornadoes. 

At the surface … A surface low west of Central California is bringing in very strong southeasterly winds across the Tornado Watch zone. . These winds will strengthen as the line of thunderstorms and embedded supercells moves through.  With the instability and this southeasterly component atop a jet stream from southwest to northeast creating shear, supercells containing tornadoes are going to be possible.  The most likely area will be from Ventura County westward through Santa Barbara and San Luis Obispo County, with elevated values in the LA coast/basin zones as well, as far southeast as Huntington Beach/Costa Mesa … but since all of OC is close enough to the area of upper divergence and thunderstorm risks.. I will issue it for you as well. 

This is a LONG DURATION tornado watch, which means it will last until later Thursday with each impulse that comes in this week.

In addition to the tornado risk, damaging winds and some hail will be likely along with torrential downpours that can lead to flooding …

Premium members can get a zoom-able map of the tornado model by clicking below …
PREMIUM MEMBERS – Click here to check out what is updated today in the SCWF member area …
Join A Micro-Climate Group On Facebook For These Alerts – Click Here To Find Your Location Served By SCWF Today!
10 mile rule:  These alerts issued on this site means that within your zone and 10 miles from you will see the event forecast for.  You may or may not see the event but it means you are in the zone or 10 miles from where someone will.
Forecaster: KM