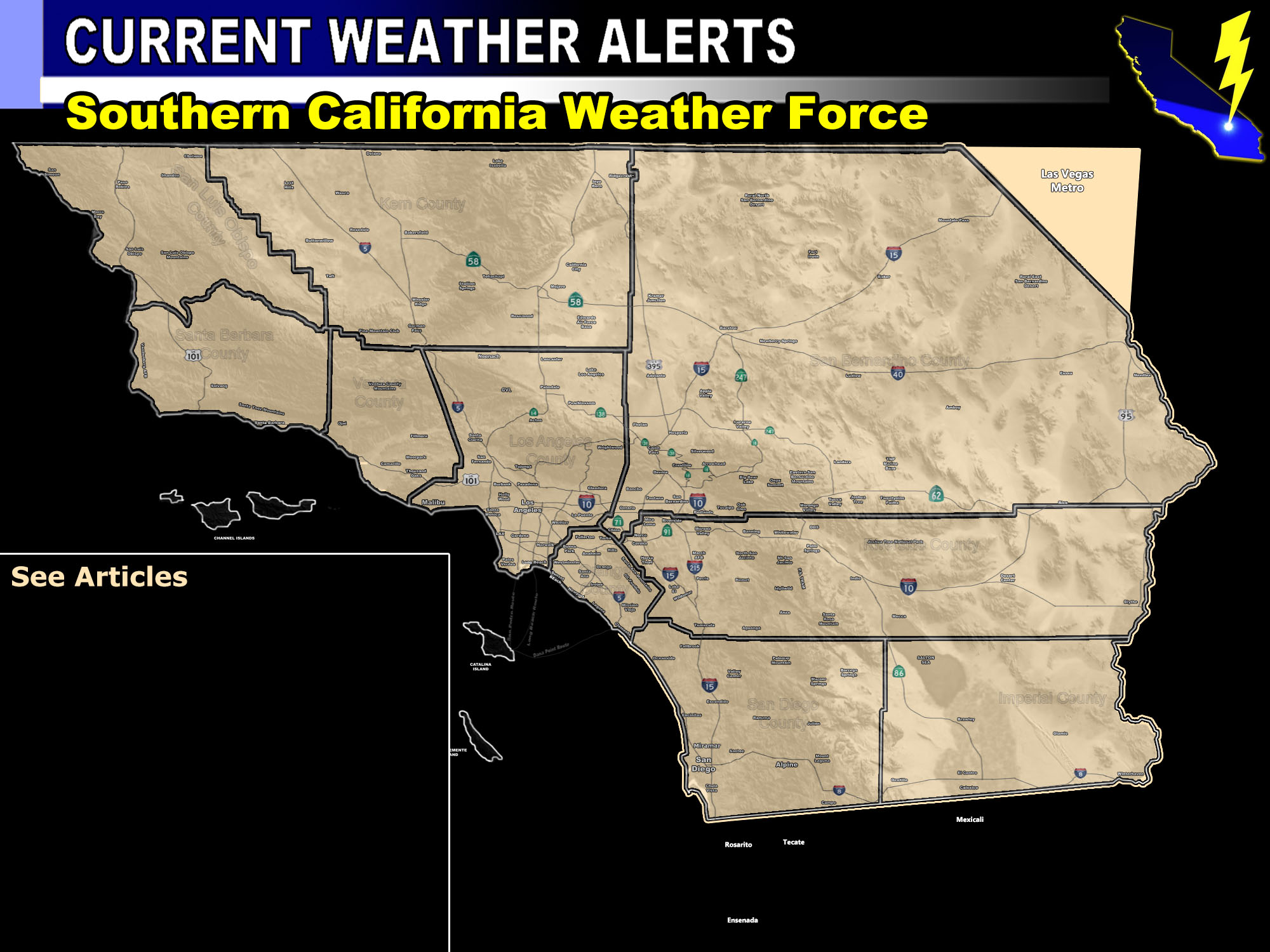 Issued Zones:  Santa Barbara, Ventura and Los Angeles County Coastal/Basin/Valley areas … 
Site:  Southern California Weather Force has issued a Flood Advisory effect now through Sunday morning…
Date:  1/5/19 at 10:10am PT
Forecast: Rainfall will start in Santa Barbara later this afternoon or early evening and this strong front will push eastward at a pretty fast pace. 

SCWF Flood Risk model in the member section shows a moderate flood risk in all advisory locations through tonight.  Local small stream flooding is possible..  Most areas will receive between a half inch to an inch of rainfall from this system. 
Pacific Storm SIMON may contain isolated lightning strikes, especially near Long Beach where instability is more plentiful.  Waterspouts land-falling as small tornadoes are also possible …

PREMIUM MEMBERS – Click here to check out what is updated today in the SCWF member area …
Join A Micro-Climate Group On Facebook For These Alerts – Click Here To Find Your Location Served By SCWF Today!
10 mile rule:  These alerts issued on this site means that within your zone and 10 miles from you will see the event forecast for.  You may or may not see the event but it means you are in the zone or 10 miles from where someone will.
Forecaster: KM