[vc_row][vc_column][vc_column_text]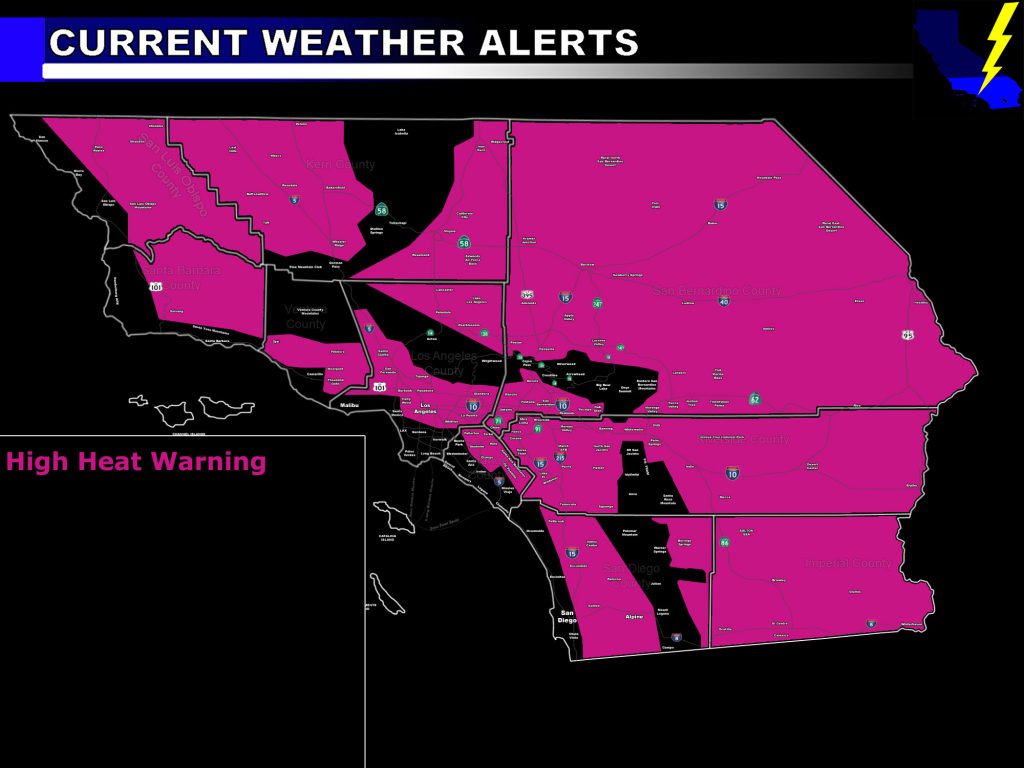 [/vc_column_text][vc_column_text]Issued Zones:  Inland Southern California …
Site:  SouthernCaliforniaWeatherForce.com has issued a High Heat Warning effective now for Friday and Saturday …
Date:  5/31/16 at 10:10pm PT
Forecast: A strong ridge of high pressure will build into the area starting tomorrow. 
The ridge will peak on Friday and Saturday, owning to the hottest temperatures and coming at the time of the start of Meteorological Summer, which starts June 1st each year. 
Astronomical Summer starts around June 21st each year … a big difference … one is from an orbital point of view around the Sun, the other is when our weather patterns generally start for that season. 
Widespread triple-digits are expected in all desert, basin, and valley locations of the forecast area.  The only relief will be at the coast. 
Projections from 100-105 for the valley areas with 105+ in the Upper Deserts and up to 115+ for the low deserts and Colorado River Valley areas, including the Coachella Valley and Imperial Deserts where we will see 118F being a possibility on Friday or Saturday.  The ridge will breakdown and 80s will return by Tuesday of this next week, making the heatwave only really last for a few days at most. 
This is NOT a monsoonal heat blast so do not expect humidity to accompany this, nor any chance of thunderstorms anywhere

10 mile rule:  These alerts issued on this site means that within your zone and 10 miles from you will see the event forecast for.  You may or may not see the event but it means you are in the zone or 10 miles from where someone will.
Forecaster: KM[/vc_column_text][/vc_column][/vc_row][vc_row][vc_column][vc_column_text]
If this doesn\'t say "you like this" below then click the LIKE button if you thought this was good information! This helps spread the word by just ONE LIKE … Do it every time if you enjoy these … Thanks for helping!
[/vc_column_text][vc_facebook type="button_count"][/vc_column][/vc_row][vc_row][vc_column][/vc_column][/vc_row]