[vc_row][vc_column][vc_column_text]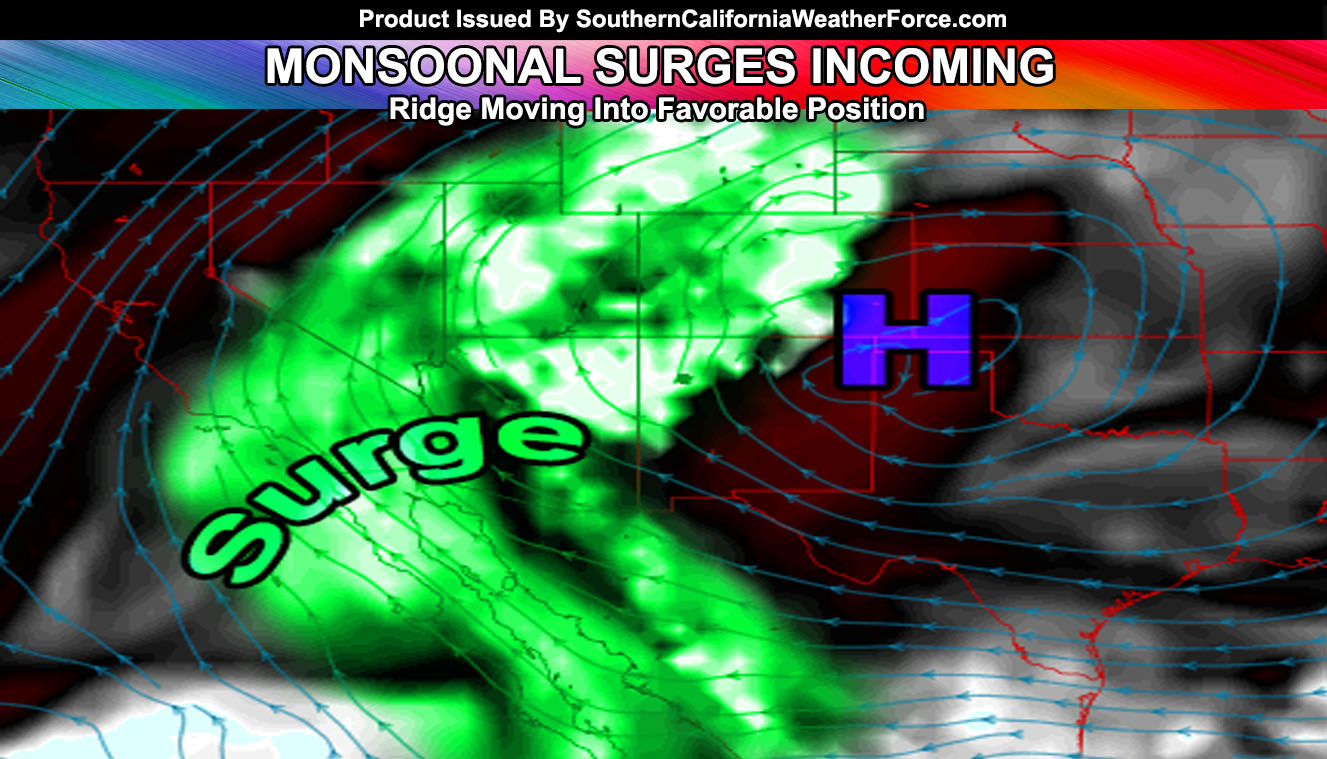 A monsoonal surge is setting up for Southern California this next week.  Find out who is targeted and when it will arrive.
A ridge of high pressure that has been poorly placed this Summer so far will move into position to bring a surge of monsoonal moisture and upper level dynamics from areas of lift, easterly waves, and inverted troughs starting next week, with the middle of the week looking more likely it'll shift into some valley areas as well.
Valley temperatures over 105+F as well with the humidity will make it oppressive!
The monsoonal surge will have prevailing winds out of the east-southeast at times and this would mean that some of the days the storms will push off the mountains and into the Inland Valley areas … mainly the Inland Empire / San Diego Valley areas.  This surge will depend on the depth of the upper level debris cloud deck the morning/afternoon of the expected development each day.  If debris clouds are in the way … less instability will inhibit development.
If these surges come with an upper level easterly wave dynamic … we may see storms forming in the coastal areas of the forecast area as well.
Surges will continue through the end of the month … ending the month in hotter than average temperatures … and more humid as well… in-line to the official Southern California Weather Force July 2016 forecast released earlier in the month.[/vc_column_text][/vc_column][/vc_row][vc_row][vc_column][vc_facebook type="button_count"][/vc_column][/vc_row]