[vc_row][vc_column][vc_column_text]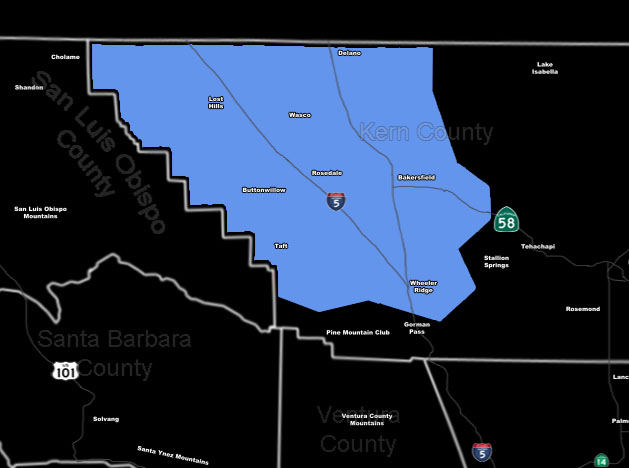 [/vc_column_text][vc_column_text]Issued Zones:  Inner Kern County Valleys …
Site:  SouthernCaliforniaWeatherForce.com has issued a Frost Advisory effective now through Friday morning …
Date:  11/24/16 at 2:10pm PT
Forecast: Cold and drier air filtering in will bring temperatures below 38F in the inner Kern Valleys tonight, including Bakersfield.  The Rosedale areas may see freezing temperatures for a brief period of time before sunrise Friday morning. 
Use the map below for your city area … because on the SCWF Alert Map Taft forecast zone is in the advisory, HOWEVER only the east part of that zone is and the map below is our temperature forecast model showing Taft is NOT in a frost or freeze value. 
Find your city or nearby city below.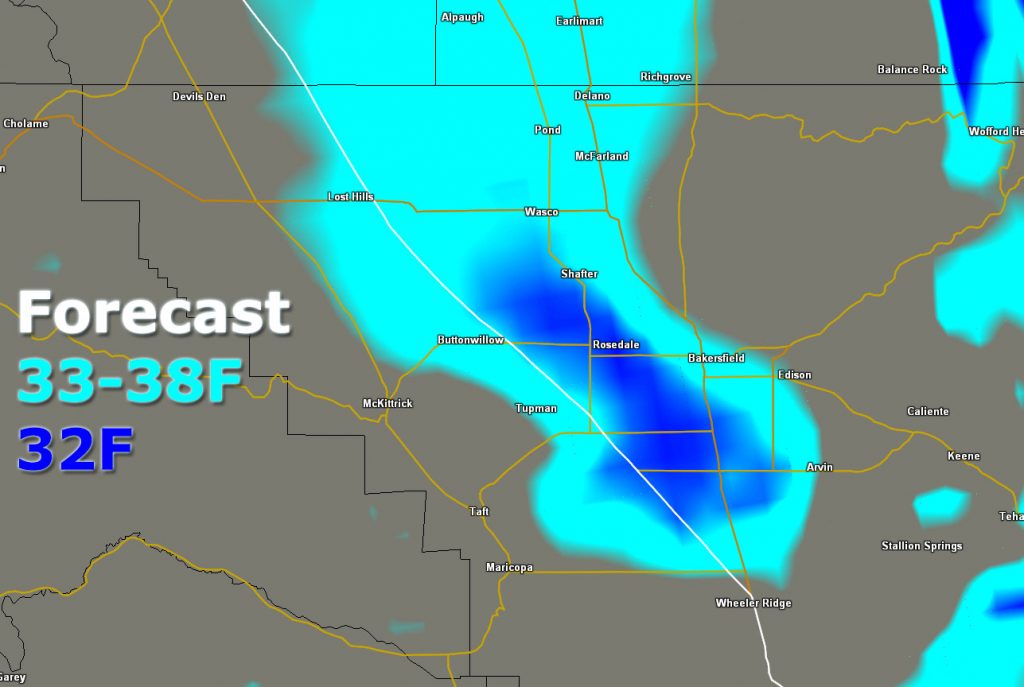 10 mile rule:  These alerts issued on this site means that within your zone and 10 miles from you will see the event forecast for.  You may or may not see the event but it means you are in the zone or 10 miles from where someone will.
Forecaster: KM[/vc_column_text][/vc_column][/vc_row][vc_row][vc_column][vc_column_text]
If this doesn\'t say "you like this" below then click the LIKE button if you thought this was good information! This helps spread the word by just ONE LIKE … Do it every time if you enjoy these … Thanks for helping!
[/vc_column_text][vc_facebook type="button_count"][/vc_column][/vc_row][vc_row][vc_column][/vc_column][/vc_row]