[vc_row][vc_column][vc_column_text]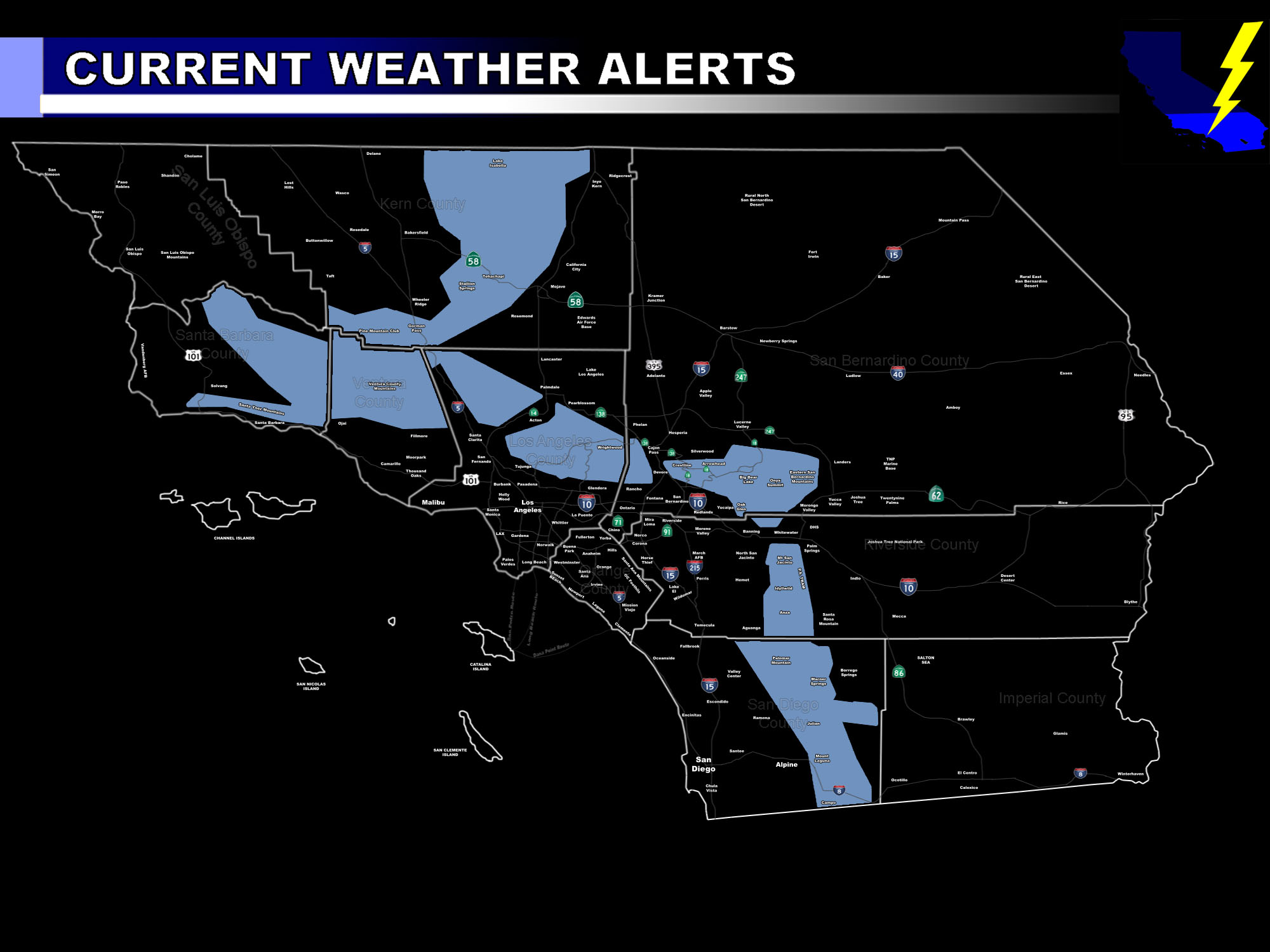 [/vc_column_text][vc_column_text]Issued Zones:  All Mountain Ranges Above 4,500 FT …
Site:  SouthernCaliforniaWeatherForce.com has issued a Winter Storm Watch effective now for Saturday and Sunday …
Date:  11/25/16 at 10:50am PT
Forecast: A cold storm system will move in on Saturday morning across the SBD/SLO forecast area, finally reaching the VT/KERN zones by afternoon and through the LA/SBD/RIV/SD Mountains in the evening hours. 
This frontal zone will deliver a high snowfall rate (rate at which the snow is falling) above 4,500 FT for all mountains but the San Diego Mountains, which will be 5,000 FT during the heaviest activity.  Snow will taper to light snow showers on Sunday morning and monitoring of another front for Sunday is still ongoing.  Right now the focus is Saturday and Saturday overnight … 
In addition to the higher snowfall rates … blowing snow also likely with gusty wind conditions during the heaviest snowfall.   Snowfall amounts will be given early Saturday morning before the storm hits but all you need to know right now is the snowfall rate, wind, and snow level … which is the watch criteria …
NOTE:  Members Click Here For Your Snow Level Tables
10 mile rule:  These alerts issued on this site means that within your zone and 10 miles from you will see the event forecast for.  You may or may not see the event but it means you are in the zone or 10 miles from where someone will.
Forecaster: KM[/vc_column_text][/vc_column][/vc_row][vc_row][vc_column][vc_column_text]
If this doesn\'t say "you like this" below then click the LIKE button if you thought this was good information! This helps spread the word by just ONE LIKE … Do it every time if you enjoy these … Thanks for helping!
[/vc_column_text][vc_facebook type="button_count"][/vc_column][/vc_row][vc_row][vc_column][/vc_column][/vc_row]