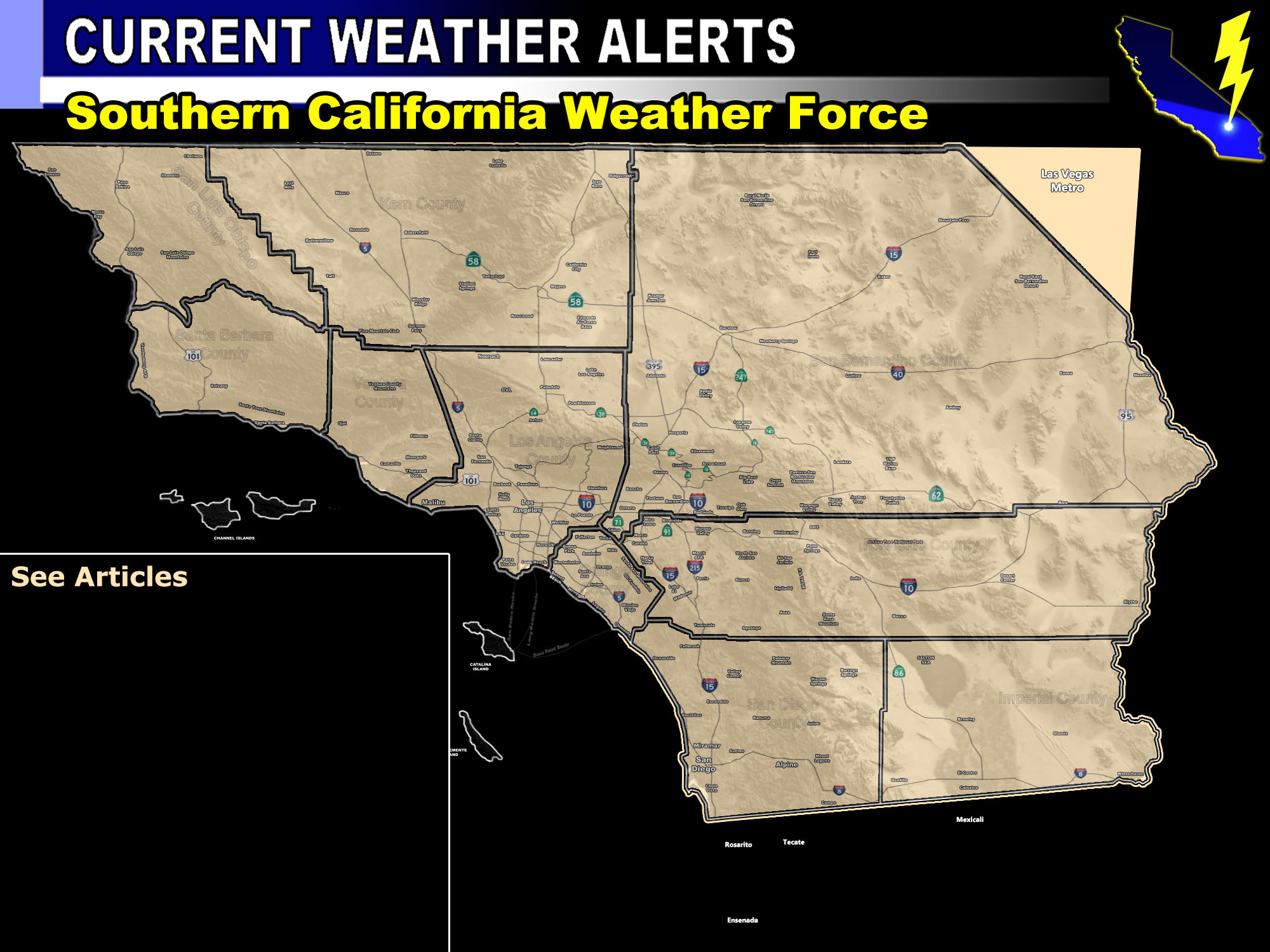 Issued Zones:  Ventura, Los Angeles, Orange, San Diego County Coastal/Valley zones … The Western half of the Inland Empire
Site:  Southern California Weather Force has issued a Flood Watch effective Wednesday through Thursday …
Date:  12/3/18 at 8:30am PT
Forecast: Pacific Storm RIPPER will bring two rounds of precipitation to the region, one on Wednesday along the warm conveyor belt ahead of the main surface low and then another on Thursday.  This surface low is known as an undercutting slider, which means it'll move southwest of the forecast area and then into Baja, Mexico. 

This pattern provides the most rainfall near the coast from Long Beach to San Diego.  Unlike the last system, San Diego will stand to see the best dynamics from RIPPER as he rips on through. 

This flood watch means that conditions will be favorable for shower and thunderstorm activity to provide the area with flooding potential from short duration heavy rainfall bursts. 

Catalina and San Clemente Island have been included as well because they will get the most rain out of the region due to the surface low trajectory. 

The least amount of rain from 0.5 to 1.0″ will fall in Oxnard and Ventura. 

Surf is expected to be low on the coasts due to the southeast flow along the coast, but Point Mugu and Malibu could see brief high waves being you have the southern facing coast. 

Full SCWF Members can see the updated 'rain model pattern outline' for this system by going to the member section link below.

PREMIUM MEMBERS – Click here to check out what is updated today in the SCWF member area …
Join A Micro-Climate Group On Facebook For These Alerts – Click Here To Find Your Location Served By SCWF Today!
10 mile rule:  These alerts issued on this site means that within your zone and 10 miles from you will see the event forecast for.  You may or may not see the event but it means you are in the zone or 10 miles from where someone will.
Forecaster: KM