Welcome to the Southern California Weather Force Member Section.  SCWF is now open for the 2018-2019 season.  If a new member remember your username is your email and the password is password to set your e-mail alert sections.

Southern California Weather Force has an e-mail alert system for members only.  You can check-mark as many zones as you like within any micro-climate and you will receive the alert issued for that area from this weather service.

Menu (Available Products During This Event Now) - Check Back Often
Weather Alert Map
Click Map To View County Alerts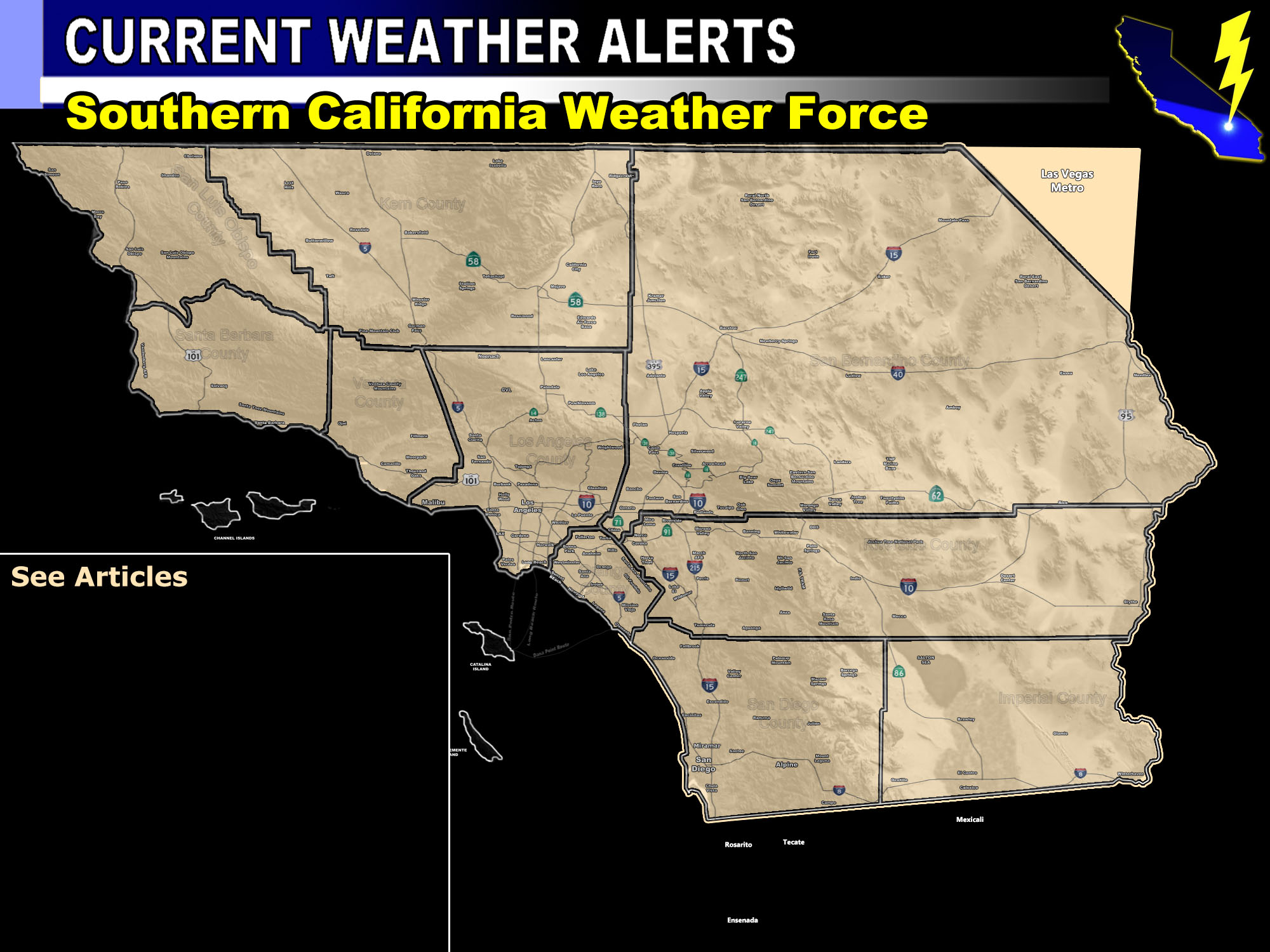 Upcoming Events
UPCOMING EVENTS –
Fire Hazard –  October 18th – Onward
Social
Donate
If you are not a member and just feel like donating if this information has helped you it is always appreciated.  Going to up the server power by the next season.
Link to donate – https://www.paypal.me/nationalweatherforce
Thanks for the support!
Earthquake
Key – Stable – Elevated – Caution – Unstable
NOT AVAILABLE AT THE TIME
Available Products WHEN ISSUED