[vc_row][vc_column][vc_column_text]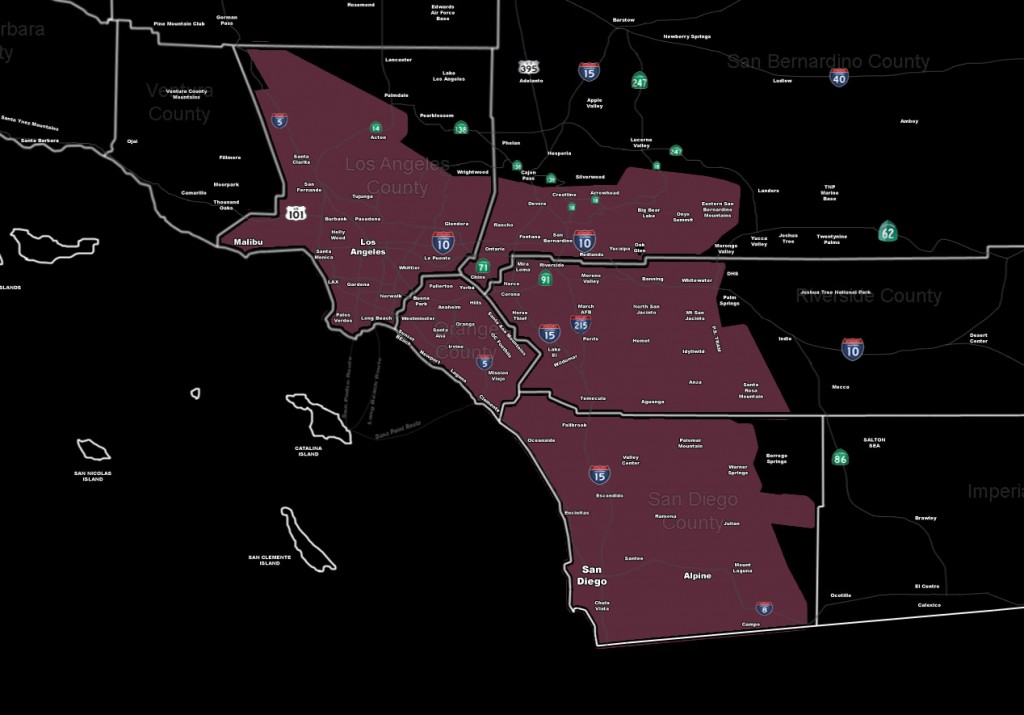 [/vc_column_text][vc_column_text]Issued Zones:  Los Angeles, Orange, San Diego, Inland Empire zones, including all surrounding mountain areas.
Site:  SouthernCaliforniaWeatherForce.com has issued a Weather Advisory effective now through tonight …
Date:  1/7/16 at 11:45am PT
Forecast: Left-over dynamics with a northwest to southeast flow will bring another round of pop-up shower and thunderstorm activity to the LA/OC/IE/SD areas through this evening, with San Diego County hanging on the longest.  
Flows like this tend to develop storms in the San Bernardino Mountain zones and move off toward the Banning areas for a better impact. 
Still, a weather advisory issued means that the area has the dynamics for pop-up shower and thunderstorm activity and for this the 10 mile rule is strongly applied meaning within 10 miles of you or over you this would happen …
Given it is hit and miss activity for most of the advisory area.  Thunderstorms would contain small hail and funnel clouds. 
Snow level is at 4,500 to 5,000 Feet so additional accumulating snowfall is likely in those zones with wet snow down through 3,500 FT … 
Areas in OC/LA and some Western IE locations will be less favored today.

10 mile rule:  These alerts issued on this site means that within your zone and 10 miles from you will see the event forecast for.  You may or may not see the event but it means you are in the zone or 10 miles from where someone will.
Forecaster: KM[/vc_column_text][/vc_column][/vc_row][vc_row][vc_column][vc_column_text]
If this doesn\'t say "you like this" below then click the LIKE button if you thought this was good information! This helps spread the word by just ONE LIKE … Do it every time if you enjoy these … Thanks for helping!
[/vc_column_text][vc_facebook type="button_count"][/vc_column][/vc_row][vc_row][vc_column][/vc_column][/vc_row]