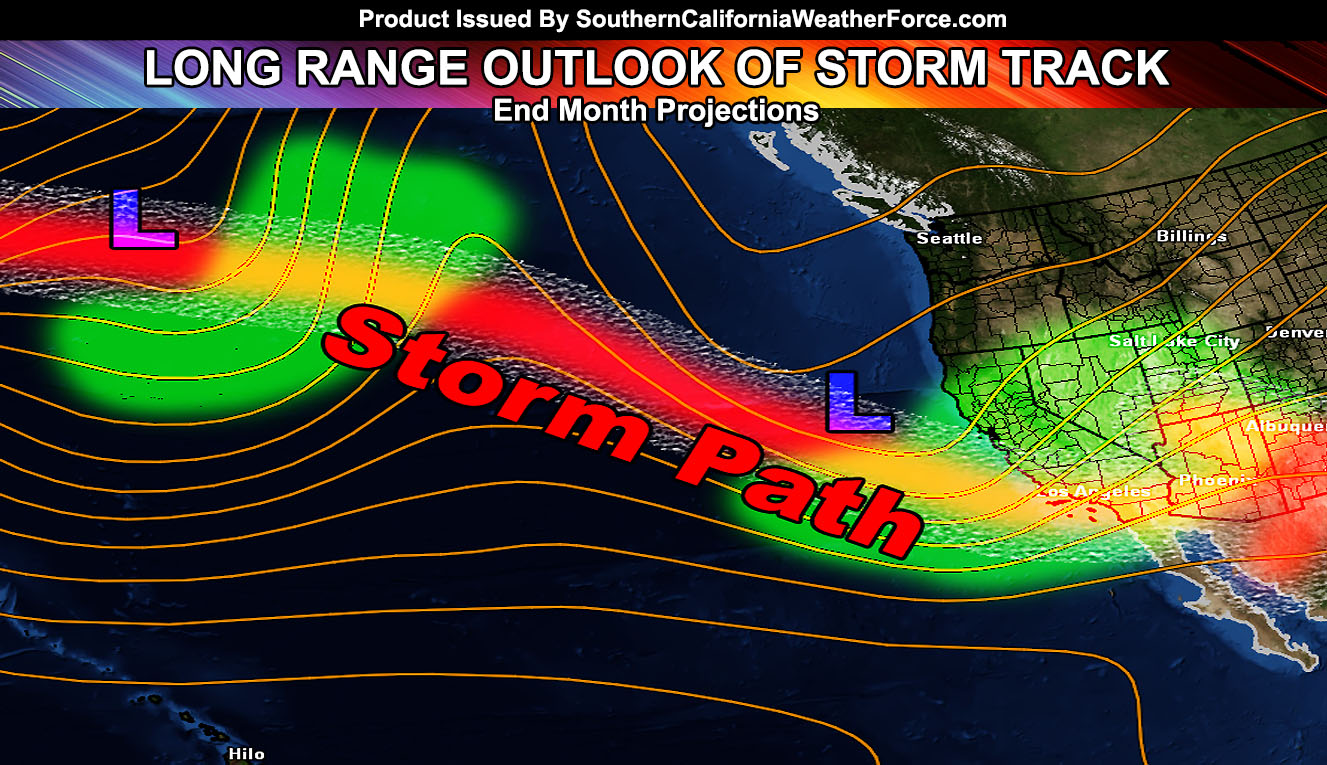 El Nino is now a 2.6c, which is just shy of where we want it to be.  The storm pattern will come back to California by the end of the month, which has been pretty consistent in long range projections for several days now.  Read on for more details.
First and foremost  … the page and app has been quiet, yes.  However remember I run off a member only section for smaller events and if everyone is not affected evenly in the metros I won't post that rain is coming.  Most of the rain with the last storm in appreciable amounts was Ventura and Kern County west to Santa Barbara and San Luis Obispo County.  The following image was given on Monday in the member section, clearly showing where the rain was expected and how much.  So saying 'no one predicted that' is false because if you are a full SCWF Member then you should always check the member section for updates.
Now, what will happen next is going to be more of the same as the last inside slider, with more precipitation west of LA/VT in areas like SBA/SLO/KERN County on Friday, moving through the rest of the forecast area on Saturday, hanging onto the Kern Mountain slopes overnight into Sunday morning.  A pretty nominal inside slider system like we've seen the normal of this season.
The real pattern starts toward the end of this month.  We seem to be on a 3 week jet stream shift pattern similar to the 2009-2010 season.  That season we had tornadoes in January after the 18th and before the 25th, and another round later in February.   Season was fueled by a Moderate El Nino.  We need our values to head south into the 1.7 to 2.4 range in order to see more frequent storm systems dipping down.  This all looks very possible and if we get that end month storm track, we would meet the goal of an above average January as a forecast region whole.
Due to El Nino's high value, my theory is that a drop into the sweet spot values stands and that we will have late season back to back storm systems through Spring.  If this happens, the sun angle would be high enough to warrant more frequent tornado producing systems, along with damaging winds, high surf, and flooding.
We are not done with El Nino until those values drop … and we have an entire season coming up … which is looking to be extended …