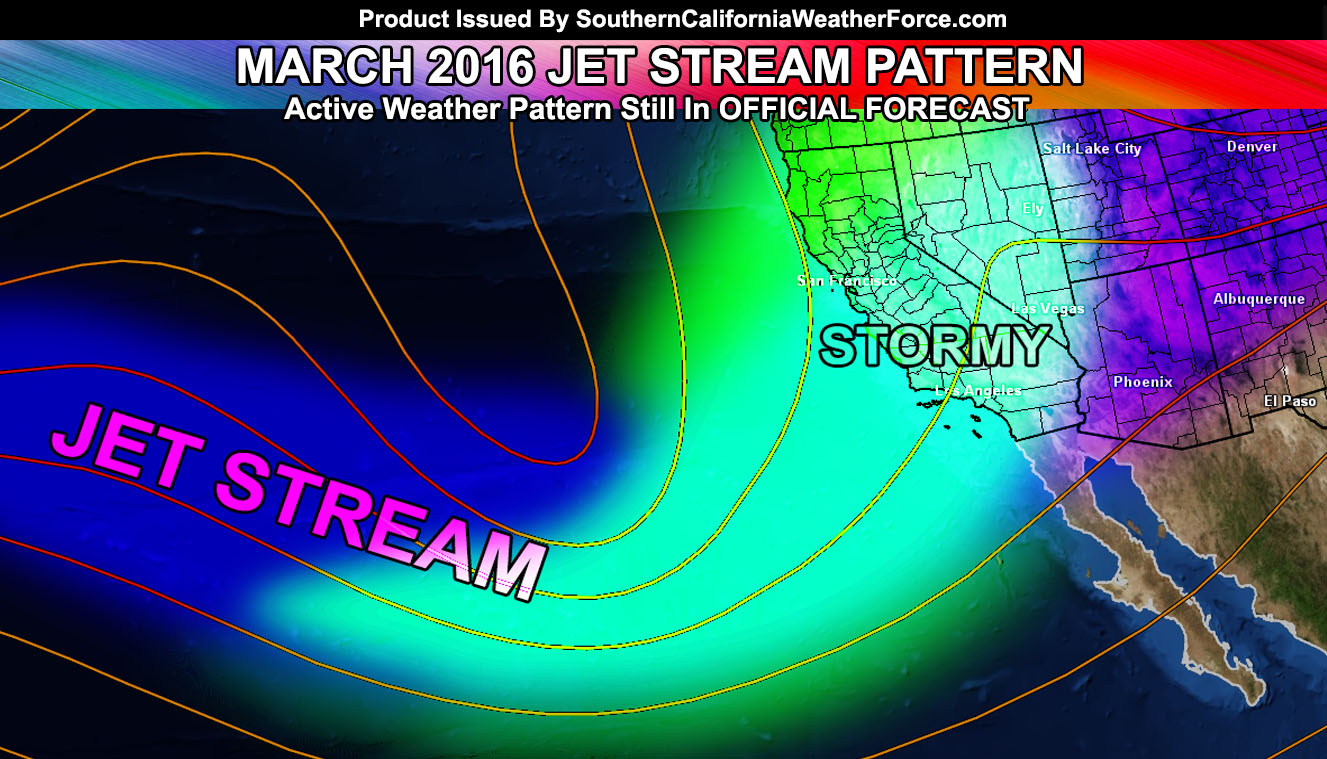 February 2016 is going out with nothing … as the previous article suggested and March 2016 is still on track to be active.  Read on for some of those details.
After around March 3rd we will start to see the breakdown of the Martin El Nino Anomaly, a surface high pressure center that has been keeping us dry most of the season, with the exception of a storm in December and two large storms in January.  Overall we are still at 50% of normal and this will change as March 2016 hits.
The atmosphere will respond to what could be a 'Typical La Nina Spring' and since the El Nino Values are so high … this will likely act as a La Nina Spring, with an extended rainy season through April and if you have family in tornado alley … this may be an extremely active tornado season for them.
After March 3rd, our climate models continue to show the favorable conditions that will drop the jet stream into Southern California and finally break the Martin El Nino Anomaly west of the area.  The full breakdown is expected through the beginning of March and many storm systems will be set to impact the region throughout the month.  March 2016 should; as forecast, remain above average.  Our latest climate model for members, updated weekly … still suggests above average so we're still looking good for the rain.
Long range further suggests average to slightly above average temperatures so this would bring the snow level at the resort level … but very few would reach below the passes, given we are in March at that time with a high sun angle.
If you are fixing a roof, get it done by March 3rd at the latest … after that through March 6-7 and onward we will have the jet stream in a favorable spot to drop storms down into Southern California.
Some of these storms will reach Category 4 or higher, with severe weather containing damaging winds and tornado probability being up.