[vc_row][vc_column][vc_column_text]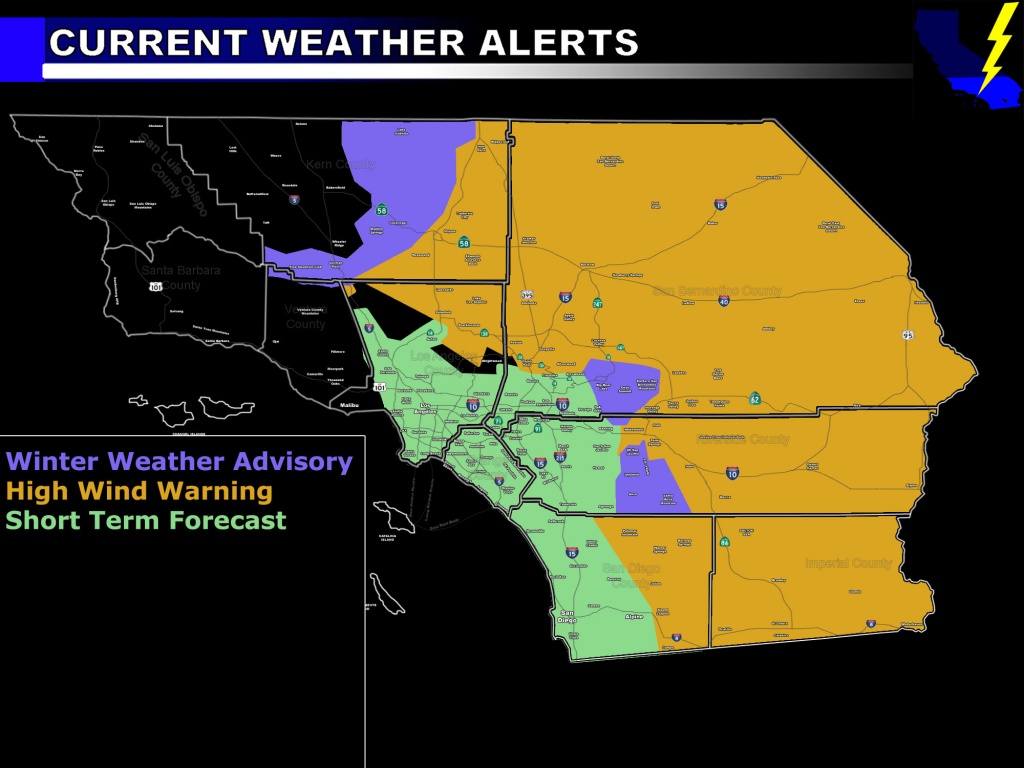 [/vc_column_text][vc_column_text]Issued Zones:  Kern, LA, San Bernardino, Riverside Mountains above 4,000 FT …
Site:  SouthernCaliforniaWeatherForce.com has issued a Winter Weather Advisory effective now through Tuesday morning …
Date:  3/28/16 at 2:00pm PT
Forecast:  A weak disturbance in the region causing the high winds across the High Wind Warning zones, included in most of this advisory as well … will continue streaming southward this evening and through the overnight hours.  Increasing and dropping snow levels to 4,000 FT by the morning may bring a dusting of snowfall to our local mountain areas … with 2-4″ in upper elevation peaks … 
Since the system is a cutoff type and meandering over the next couple of days, reintroduction of snow showers will also be possible through Tuesday so an additional advisory will go out.

10 mile rule:  These alerts issued on this site means that within your zone and 10 miles from you will see the event forecast for.  You may or may not see the event but it means you are in the zone or 10 miles from where someone will.
Forecaster: KM[/vc_column_text][/vc_column][/vc_row][vc_row][vc_column][vc_column_text]
If this doesn\'t say "you like this" below then click the LIKE button if you thought this was good information! This helps spread the word by just ONE LIKE … Do it every time if you enjoy these … Thanks for helping!
[/vc_column_text][vc_facebook type="button_count"][/vc_column][/vc_row][vc_row][vc_column][/vc_column][/vc_row]