[vc_row][vc_column][vc_column_text]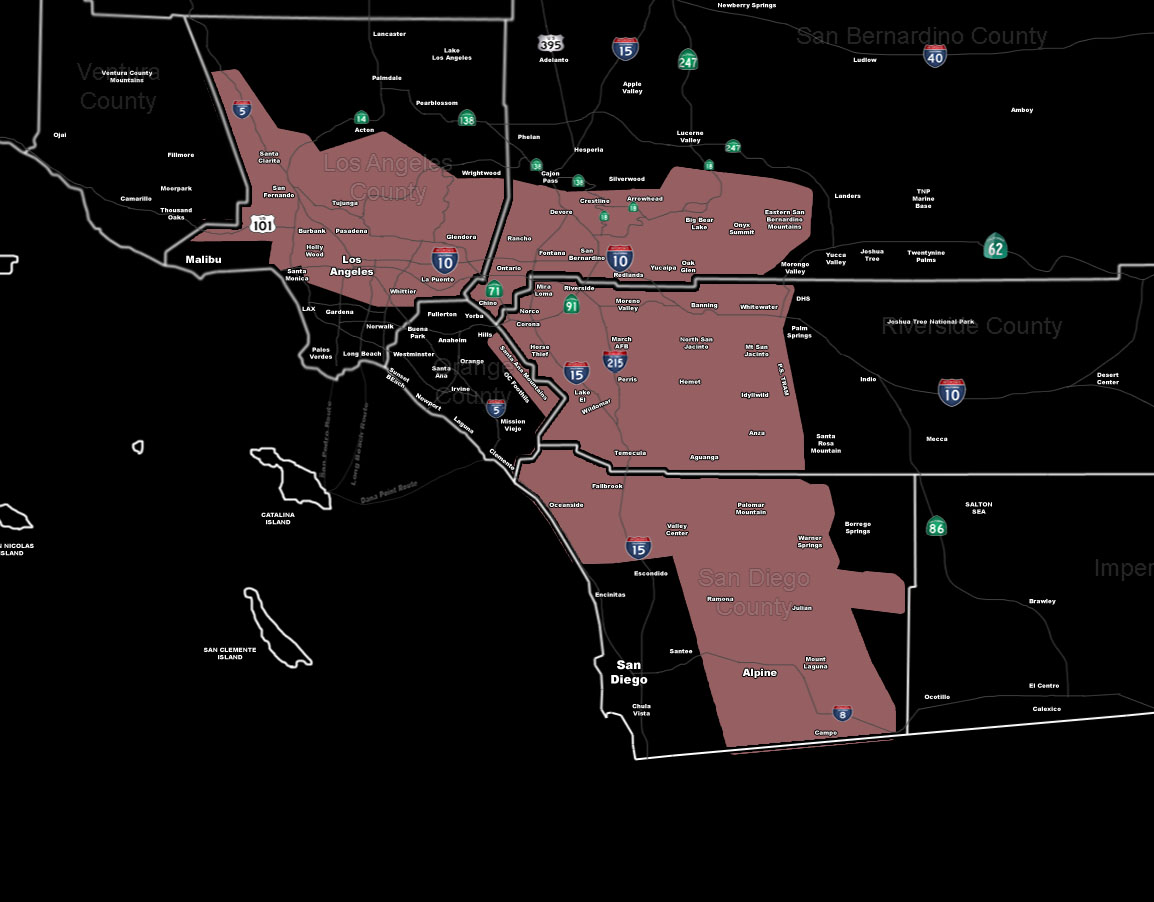 [/vc_column_text][vc_column_text]Issued Zones:  LA/SBD/RIV/SD Mountains …   LA Basin and Valleys … The Inland Empire …
Site:  SouthernCaliforniaWeatherForce.com has issued a Thunderstorm Watch effective now …
Date:  3/30/16 at 12:55pm PT
Forecast:  A north to south flow will be present today on the back-end of a disturbance in the Southwestern United States.  This disturbance's trough axis will swing through this afternoon and through the later evening hours … and lifting zones look similar to what is usually seen in the summer. 
Like yesterday, thunderstorms will form along the mountain regions … however unlike yesterday … storms will also form in the Elsinore Convergence Zone of the Inland Empire regions surrounding Perris/Hemet. 
Given the weaker shear in the area, an isolated tornado risks cannot be ruled out along that convergence zone. 
Elsewhere, storm movement will be quick today, well over 25 to 30 mph …  Snow level will be above 6,000 FT for the most part with a dusting to 2 inches of snowfall possible in the SBD/RIV Mountains.  Hail and frequent lightning will accompany the storms in the forecast area today.

10 mile rule:  These alerts issued on this site means that within your zone and 10 miles from you will see the event forecast for.  You may or may not see the event but it means you are in the zone or 10 miles from where someone will.
Forecaster: KM[/vc_column_text][/vc_column][/vc_row][vc_row][vc_column][vc_column_text]
If this doesn\'t say "you like this" below then click the LIKE button if you thought this was good information! This helps spread the word by just ONE LIKE … Do it every time if you enjoy these … Thanks for helping!
[/vc_column_text][vc_facebook type="button_count"][/vc_column][/vc_row][vc_row][vc_column][/vc_column][/vc_row]