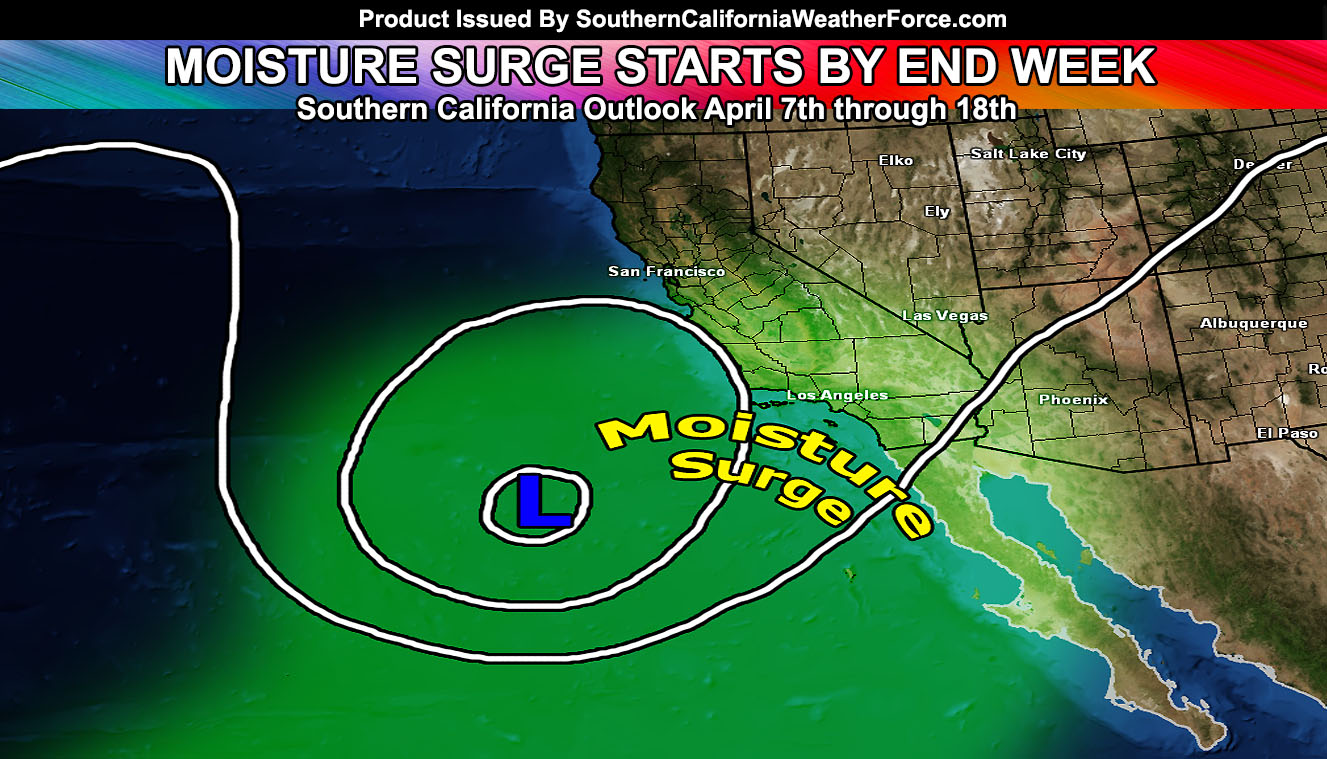 Precipitation chances are on the rise across the forecast area through the end of this week into the weekend with multiple shots of storms through the mid part of this month.  Read on for details.
A wandering upper level low south of here by the end of the week will usher in moisture out of the south, similar to what would be seen during a 'summer monsoon' … and this will increase both the rain and thunderstorm chances through the region Thursday into the weekend.  Locations cannot be given at the moment because this is a cutoff flow … but the entire forecast area from that period will see rain or thunderstorms.
Additional shots of storms will be likely through at least April 20th with the strongest period being from the 12th through the 18th …
April 2016 will likely be average to slightly above average in terms of precipitation with average temperatures.
The strongest precipitation window will be from April 12th through the 20th with shots of storms after the 20th as well through the end of the month.  To me this month looks to have more separate storm systems than March and looking more like El Nino with some of them being strong with thunderstorms, flooding, and one or two systems producing snowfall above 6,000 FT.
Stay tuned to further updates … and members can check out the precipitation prognosis over the next 10 days at the member center. – Click Here