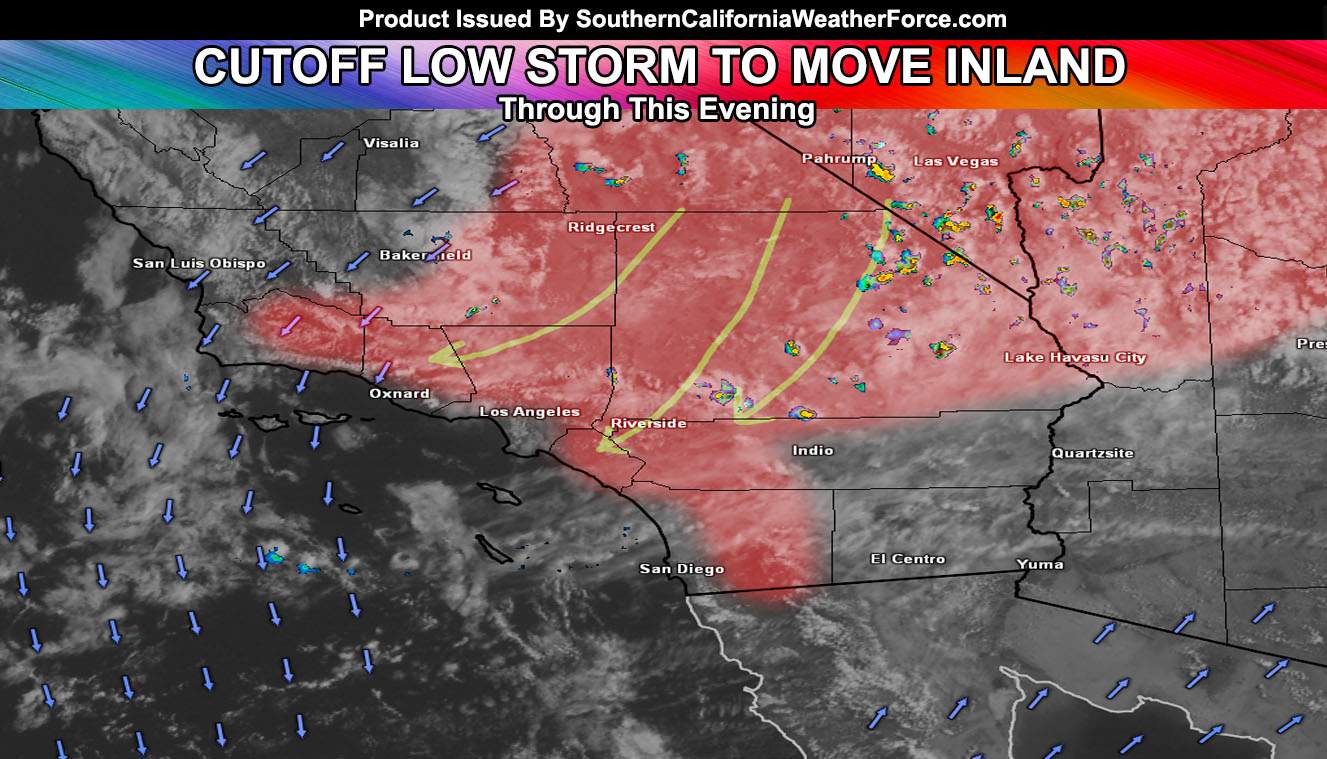 An impulse moving south of the area will bring the dynamics for widespread inland shower and thunderstorm activity.  Read on for details.
A Weather Advisory is now in effect for inland Southern California as instability is rapidly increasing and echos on radar are developing strong for the mountain and desert areas.  These echoes will continue to develop and widespread shower and thunderstorm activity is expected as a result.
The flow will favor outflow boundaries into the inland valleys as well .. including the Inland Empire, which should have a number of convective storms today.  Given this very large area of activity, a weather advisory was issued.  Storms today could contain heavy rain, hail, lightning, and gusty winds.
Coastal zones will be left out … HOWEVER one thing to notice is the strength of the mid level winds out of the northeast.  If these winds are strong enough, activity could come over the Santa Ana Mountains and impact through all or most of the Orange County area.
As the sun goes goes down these will rapidly die.
Toward Thursday and Friday, very strong onshore wind conditions will develop across the entire region.  Advisories/Warnings will be issued over the next 24 hours for those areas over the alert system.