[vc_row][vc_column][vc_column_text]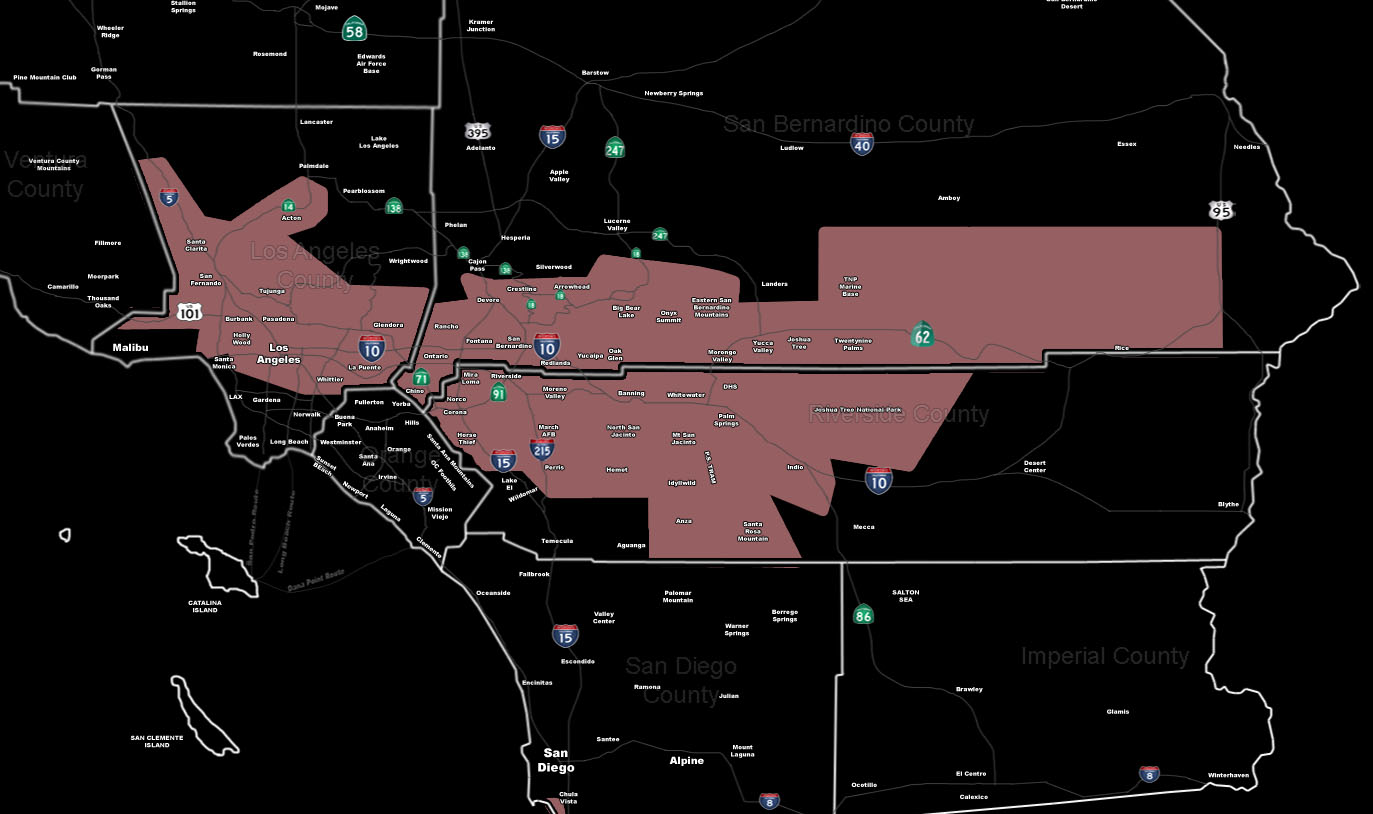 [/vc_column_text][vc_column_text]Issued Zones:  Southern Slopes of the LA Mountains … San Bernardino Mountains … Riverside Mountains … The Inland Empire … Northern LA Basin and Valley zones … Morongo Basin … Coachella Valley and Banning Pass …
Site:  SouthernCaliforniaWeatherForce.com has issued a Thunderstorm Watch effective now through this evening …
Date:  4/25/16 at 10:55am PT
Forecast: The back-end of a storm system over Nevada will swing an area of strong upper divergence through this afternoon and evening. 
The onshore flow creating the strong winds will create a convergence zone from west to east along the LA/SBD Mountains … and this would push storms off to the southeast from there into the valley areas. 
This convergence zone will extend along Highway 62 from Morongo Valley through Twentynine Palms and into the Rice areas as well. 
The speed of the southward movement off the SBD Mountains may bring this into Hemet, Riverside Mountains .. and even as far south and east as the Coachella Valley. 
Strong winds, lightning, hail, and funnel clouds will all be possible through this evening for this event. 
Because of the snow levels being 6,200′ and higher this evening … any convective activity could bring snow to those levels, including Big Bear for a brief period of time.

10 mile rule:  These alerts issued on this site means that within your zone and 10 miles from you will see the event forecast for.  You may or may not see the event but it means you are in the zone or 10 miles from where someone will.
Forecaster: KM[/vc_column_text][/vc_column][/vc_row][vc_row][vc_column][vc_column_text]
If this doesn\'t say "you like this" below then click the LIKE button if you thought this was good information! This helps spread the word by just ONE LIKE … Do it every time if you enjoy these … Thanks for helping!
[/vc_column_text][vc_facebook type="button_count"][/vc_column][/vc_row][vc_row][vc_column][/vc_column][/vc_row]