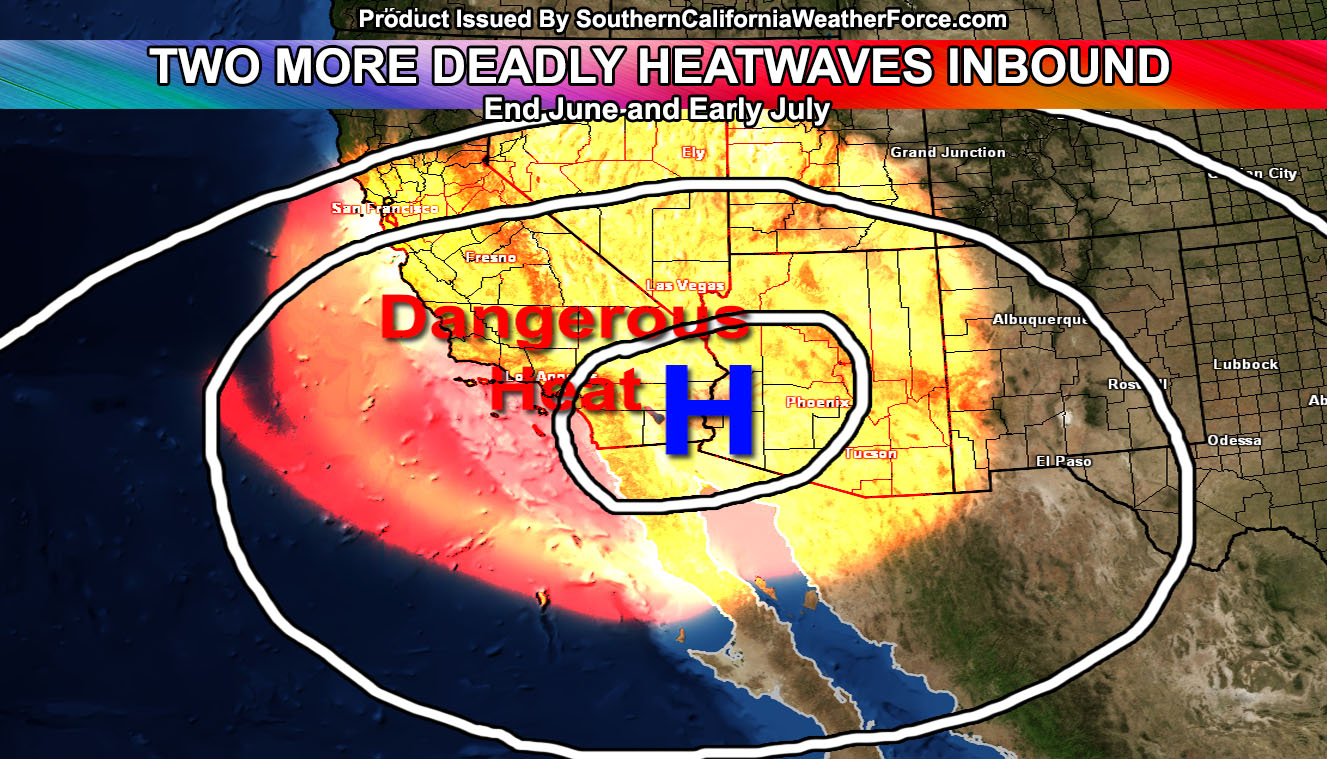 Well it is Summer and all I can say is it feels like it out there.  This will break somewhat tomorrow (Tuesday) with noticeably lower temperatures for the basin areas .. but some far inland areas will remain hot.  Our long range predictions here at Southern California Weather Force are projecting two more dangerous and deadly heatwaves after this one by the end of the month and the beginning of July … Read on for more details.
Records are flying off the shelves for the current heatwave as a large heat dome similar to what India or the Middle East usually sees sits directly overhead.  While the coast and inner basin areas will see relief tomorrow (Tuesday) .. some metro inland areas will still see a triple digit mark.
The next heatwave is set for around June 27th.  That one may be similar to the one we are ending now … and will bring more high heat warnings from our service.
The heatwave they may be hotter than the current and end of the month one will be around the 4th of July.  If cloud cover associated with a southerly flow and large high overhead does not enter the area … that heatwave could beat the one we just had.
So the forecast here for an extremely hot Summer looks to be holding true and we are not done yet … Additional details will be given soon.