[vc_row][vc_column][vc_column_text]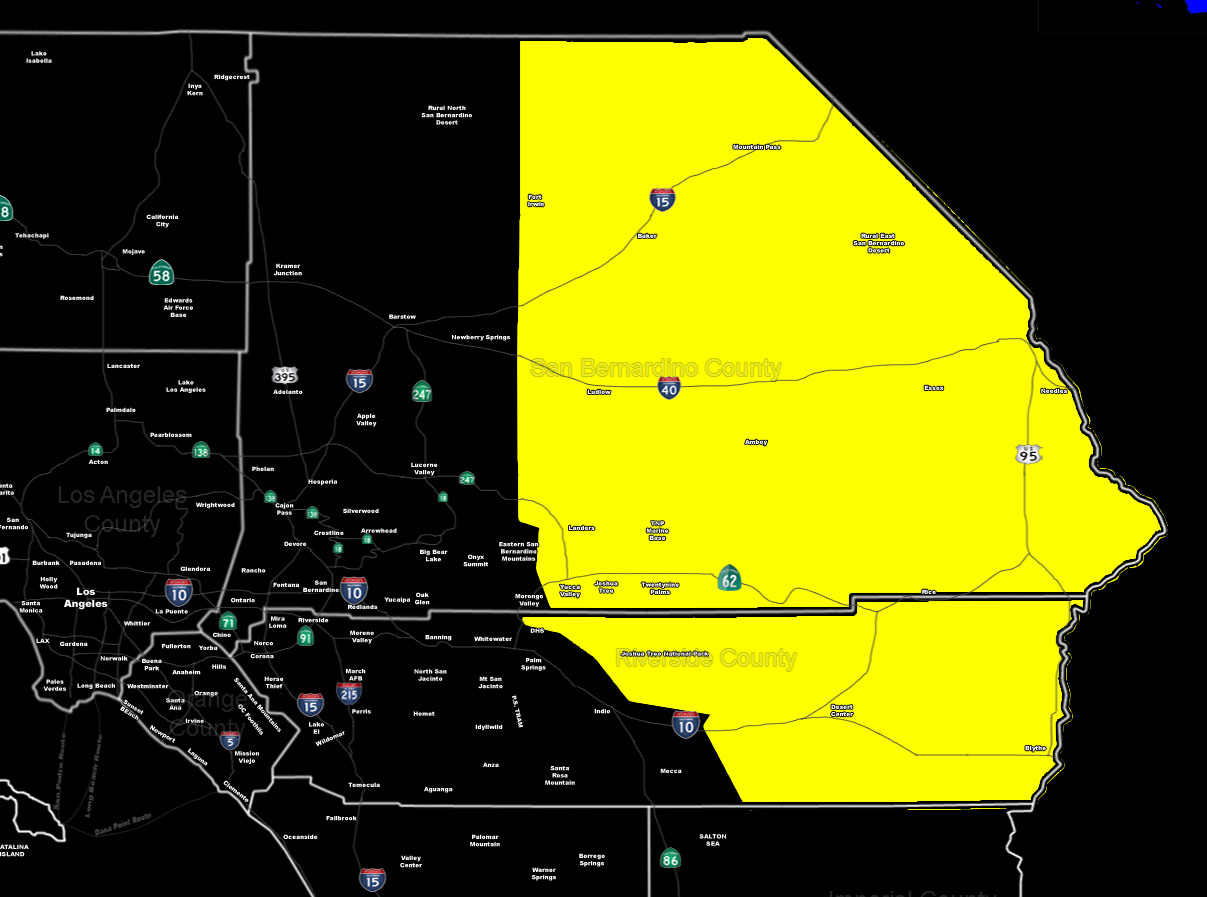 [/vc_column_text][vc_column_text]Issued Zones:  Central/Eastern Riverside and San Bernardino Deserts …  The Drive To Vegas …
Site:  SouthernCaliforniaWeatherForce.com has issued a Severe Thunderstorm Watch effective now through Friday morning …
Date:  6/30/16 at 9:40am PT
[sociallocker]
Forecast: An area of strong lifting coming out of Northern Arizona and Southern Nevada will bring severe thunderstorm development to those areas through this afternoon and evening …
The outflow from these will shove southwestward (odd direction for the Summer) and move through the Needles area and areas along I-15 and I-40 … These storms will send outflow as far as just east of Barstow and to the 29 Palms Marine Base. 
Desert Center and Blythe area on the outskirts of the expected activity in our numbers this evening .. Just in case outflow pops storms for you … but most of the concentrated activity will be centering around the Kelso areas … Between I-15 and I-40. 
Travels to Vegas must be met with caution as this could bring damaging winds and large hail at times! 
Given the supercell nature of the storms at times … I cannot rule out an isolated landspout tornado.  This will go overnight … into Friday …

10 mile rule:  These alerts issued on this site means that within your zone and 10 miles from you will see the event forecast for.  You may or may not see the event but it means you are in the zone or 10 miles from where someone will.
Forecaster: KM
[/sociallocker][/vc_column_text][/vc_column][/vc_row][vc_row][vc_column][vc_column_text]
If this doesn\'t say "you like this" below then click the LIKE button if you thought this was good information! This helps spread the word by just ONE LIKE … Do it every time if you enjoy these … Thanks for helping!
[/vc_column_text][/vc_column][/vc_row][vc_row][vc_column][/vc_column][/vc_row]