[vc_row][vc_column][vc_column_text]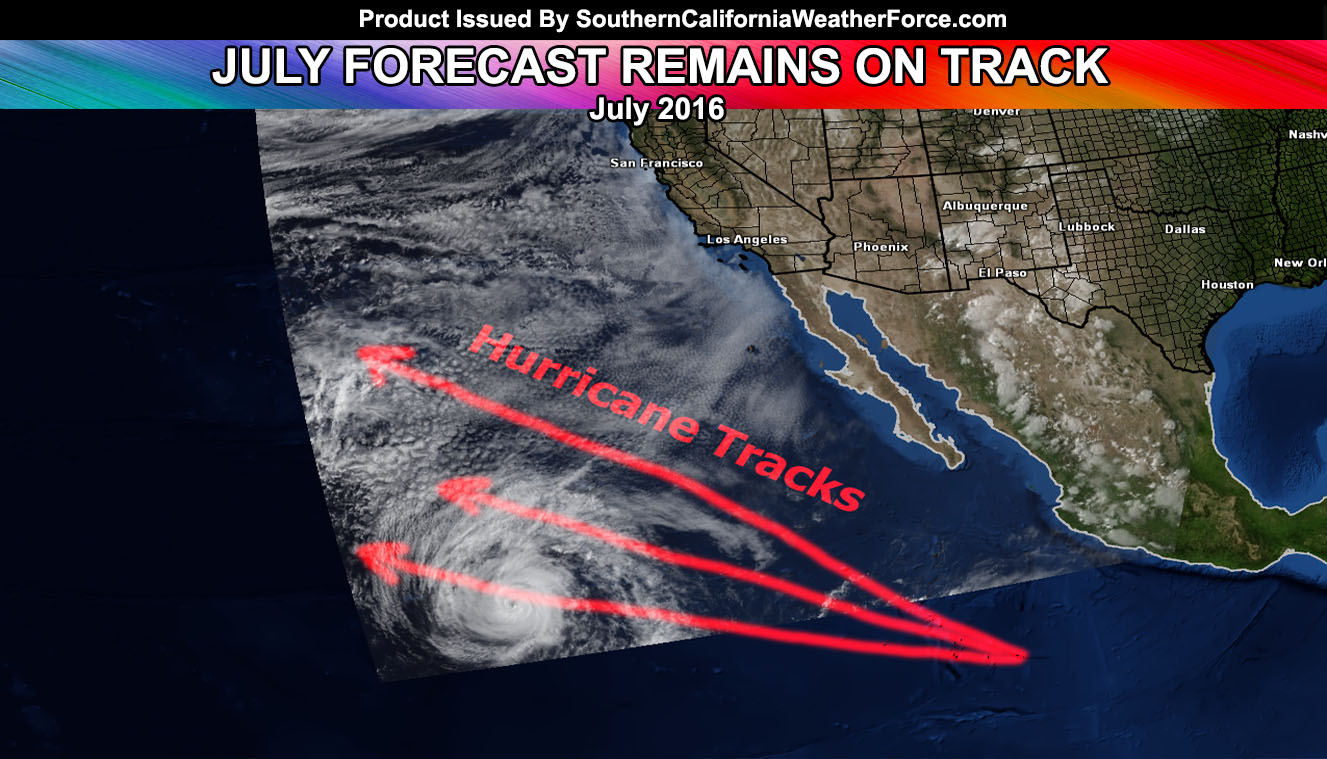 So far the forecast made for July 2016 is on track with below average temperatures for the first half.  Last year we had the remnants of Hurricane Dolores hit the forecast area but what about this time?  Read on for details.
The marine layer has returned to the inner areas, making it further in than May and June combined … something pretty rare for the month of July.  This will continue over the next week as an eddy continues to maintain over the Catalina Island area.
Over the next week, our rainfall model is showing light returns along the coastal areas.  This means that the eddy will be strong enough to provide some lift within the marine layer at times there and produce mist, drizzle, or light rain … again more common in May and June than July.
Hurricane Blas is south of the region and will not affect us … nor the Hawaiian Island chain over the next week.  Most of the tropical systems are forming very far south … where last year they formed further north to just south of Baja, Mexico.  Do believe that this is where they will stay this month … not coming too far north.
Quiz:  What Southern California Season Do You Like Most?  Click Here To Take Our Short Quiz
As the 15th-20th comes around, we will be looking at the warmer conditions returning as the trough breakdown occurs and the ridge rebuilds over the area.  Given the way the trough position off the coast is now … feel the ridge will form directly overhead and this will bring heatwave level temperatures back once again …
Our latest does show slightly above average temperatures for this month when it's all over for inland areas, with Santa Barbara and SLO County having below normal.  Combining the below normal temperatures we are having now with the heatwave after the 20th for inland zones, the projection is clear on slightly above average temperatures for July … which is opposite of last year during the Summer El Nino …
[/vc_column_text][/vc_column][/vc_row][vc_row][vc_column][vc_facebook type="button_count"][/vc_column][/vc_row]