[vc_row][vc_column][vc_column_text]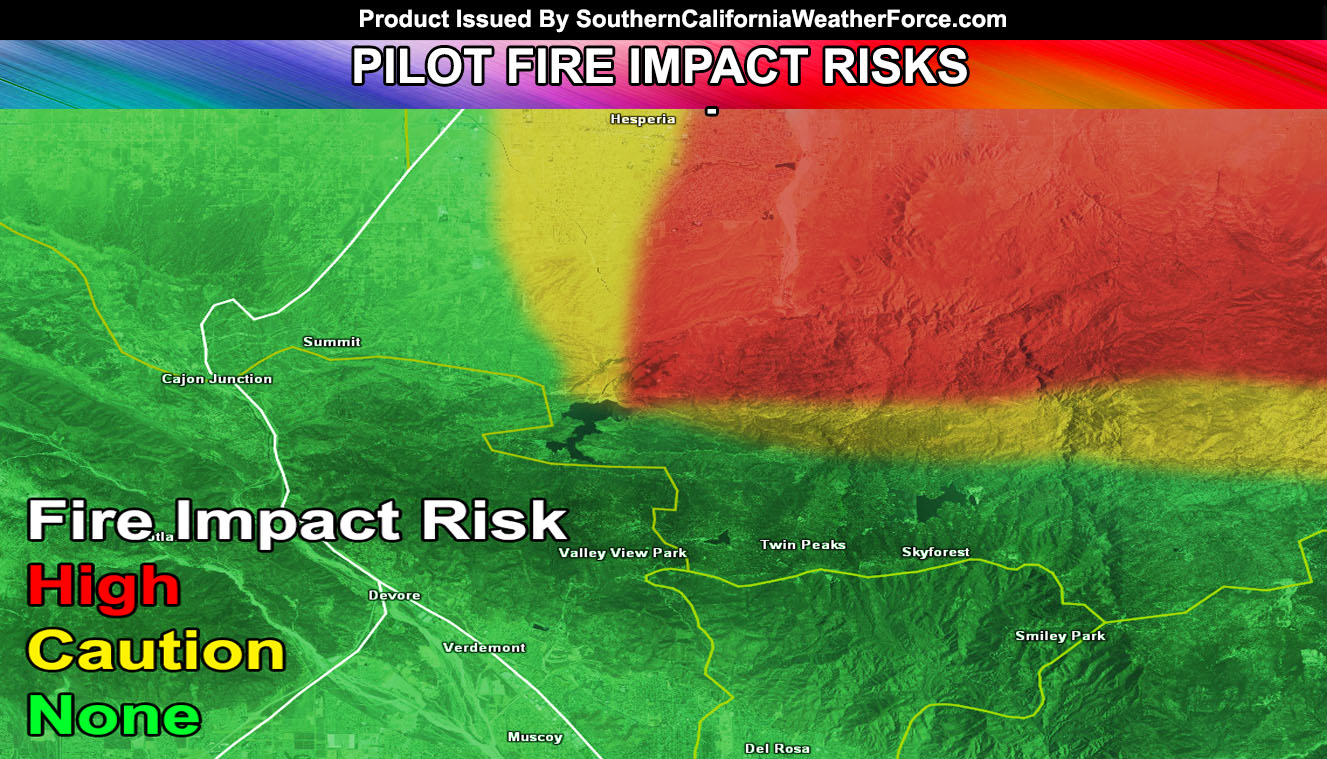 The Pilot Fire in Silverwood like started on August 7, 2016 (Sunday) and likely will continue overnight and for the days to come as it is in zero containment.  Read on for the direction of the fire's travel according to our risk assessment.
The fire will generally move in an east direction after 6pm and last till 10pm tonight … then swing to the northeast and north.  The areas not in immediate danger will be the populated zones of the rim of the San Bernardino Mountains such as Crestline and Lake Arrowhead.  Those locations are southeast of the fire and our models are predicting the wind to fan the flames in a north to northeast direction over the next several days.
Areas that will be impact or cautioned will be Southeast Hesperia … if the fire makes it that far.  Those areas are in the path of the wind driven embers, ash, and extremely bad air quality.  Most of the Metro High Desert should be under our Air Quality Warning due to this fire.
The image above shows the risk based off the wind fanning the fire.[/vc_column_text][/vc_column][/vc_row][vc_row][vc_column][vc_facebook type="button_count"][/vc_column][/vc_row]