[vc_row][vc_column][vc_column_text]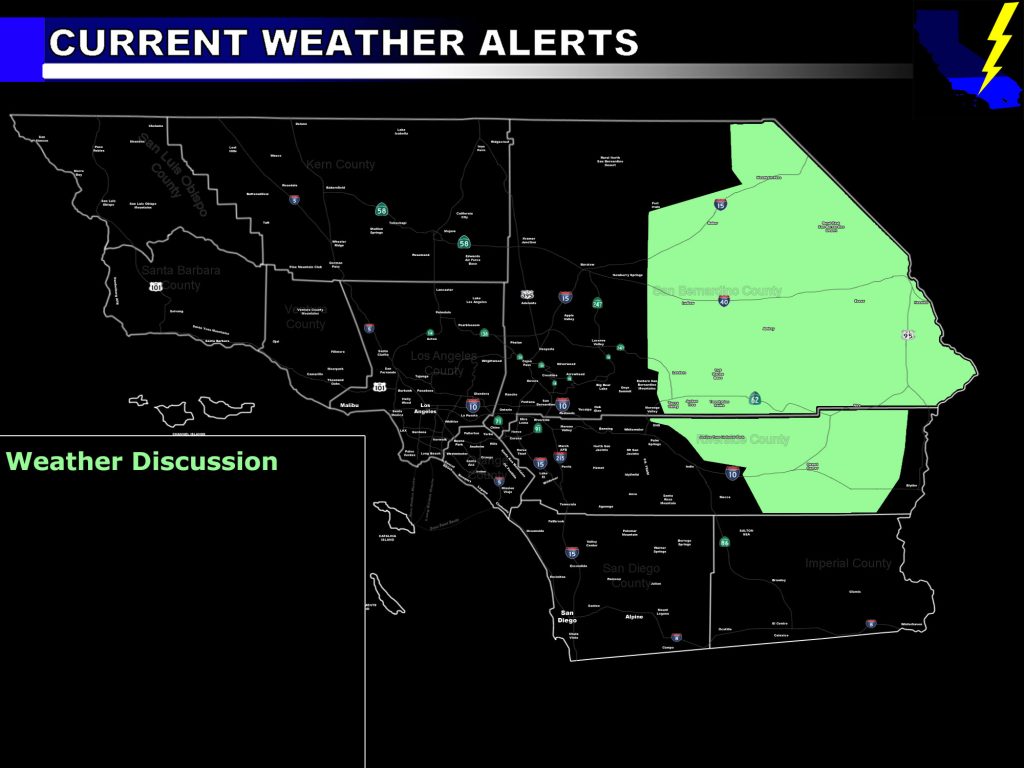 [/vc_column_text][vc_column_text]Issued Zones:  RIV/SBD Deserts …
Site:  SouthernCaliforniaWeatherForce.com has issued a Weather Advisory effective now …
Date:  8/18/16 at 12:10pm PT
Forecast: West to east flow will setup a mid-level dryline across the RIV/SBD County Desert areas and pop off thunderstorms today.  Movement will be to the northeast to east … Storms could contain hail and damaging winds on collapse along with frequent lightning.

10 mile rule:  These alerts issued on this site means that within your zone and 10 miles from you will see the event forecast for.  You may or may not see the event but it means you are in the zone or 10 miles from where someone will.
Forecaster: KM[/vc_column_text][/vc_column][/vc_row][vc_row][vc_column][vc_column_text]
If this doesn\'t say "you like this" below then click the LIKE button if you thought this was good information! This helps spread the word by just ONE LIKE … Do it every time if you enjoy these … Thanks for helping!
[/vc_column_text][vc_facebook type="button_count"][/vc_column][/vc_row][vc_row][vc_column][/vc_column][/vc_row]