[vc_row][vc_column][vc_column_text]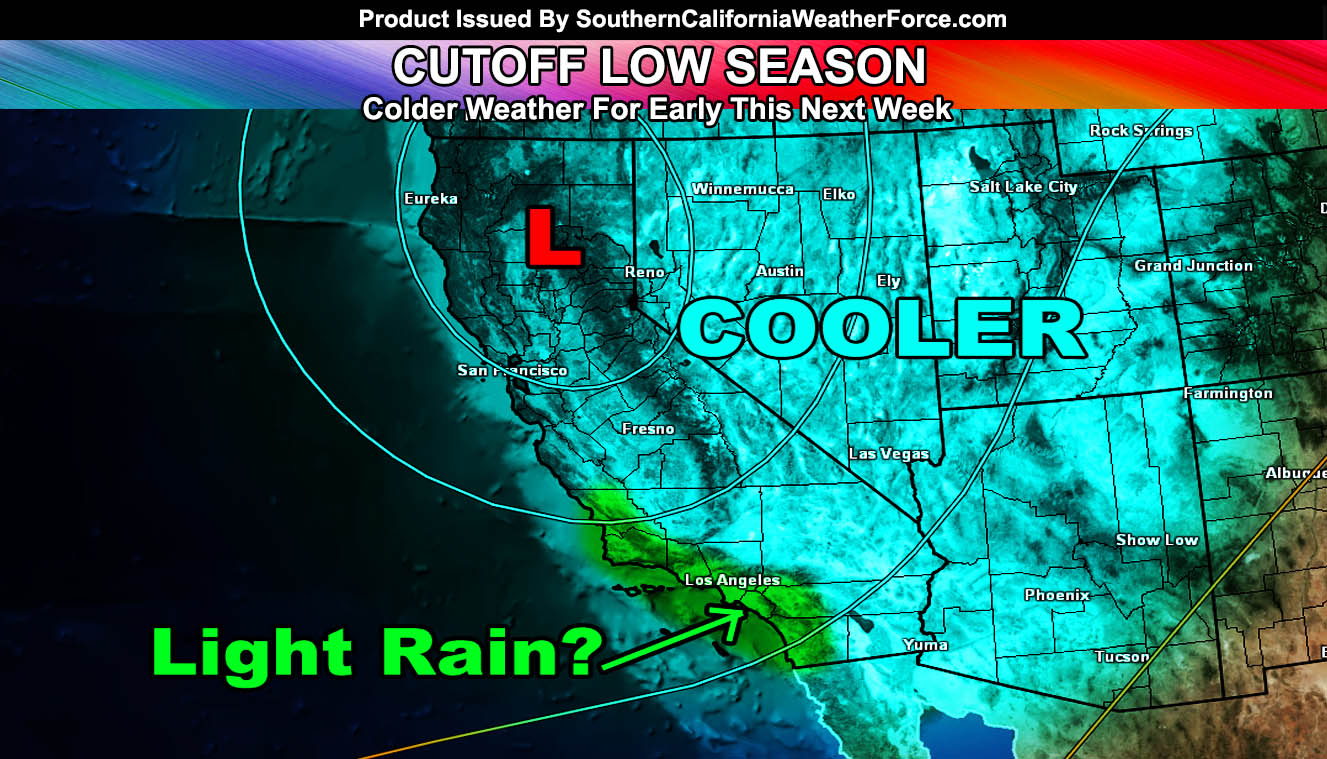 For a summer that has brought too many hot days inland, we will start to cool-down after this weekend and by Tuesday we won't see 80s for a high in the inland metro areas and our mountains may even get to freezing during the night.  We might even see light measurable rain south and west of the mountains so read on for those details …
Southerly flow at the current time is keeping temperatures average, but a cutoff low that will park over Northern California next week will cool us off and bring a deeper onshore flow into the region.
This cutoff low, which can you believe it is part of one of the Hurricanes that threatened Hawaii last week, is expected to drop into Northern California by Monday and increase the onshore flow both Monday and Tuesday across our region.  There's a good chance the low clouds might be deep enough to warrant drizzle and even lighter rainfall with such a strong onshore flow pushing up against the mountains.
Because of the onshore flow … deserts are expected to have gusty wind conditions and blowing dust will also be possible … especially on Tuesday …
More of this as the system enters Northern California but for now that is the basic outline for Monday and Tuesday.
Do not get use to it though … after the 20th it'll get hot again …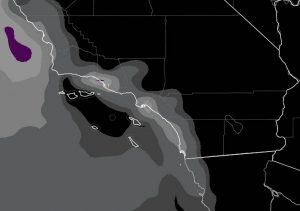 [/vc_column_text][/vc_column][/vc_row][vc_row][vc_column][vc_facebook type="button_count"][/vc_column][/vc_row]