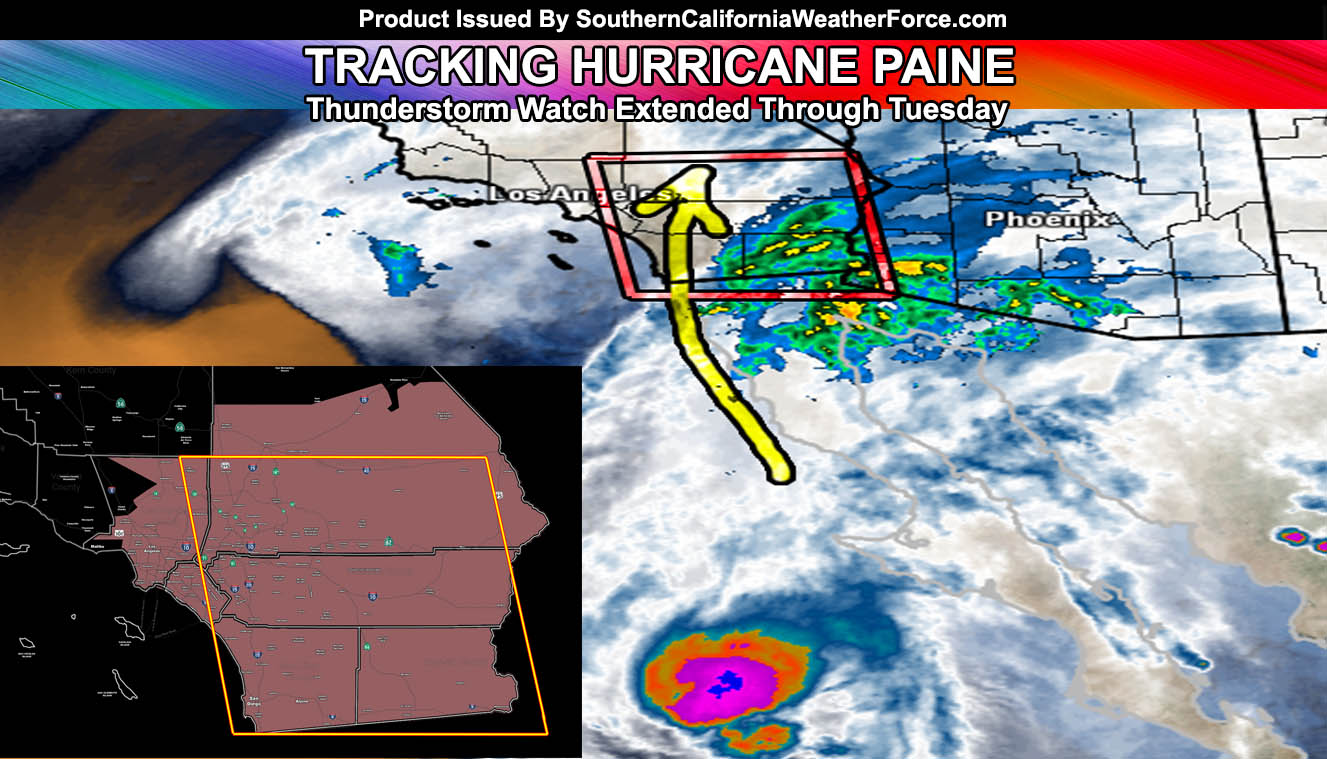 The Thunderstorm Watch here at the Southern California Weather Force has officially been extended as Hurricane Paine veers off course and drives deeper moisture straight into Southern California.  Read more for details …
San Diego was hit with thunderstorms early Monday morning well before sunrise … and while this was predicted nicely … more will be on the way through Tuesday.  Lightning was reported in parts of the Inland Empire, Orange, and Los Angeles County areas as well … but most of the strikes remained offshore.  This is set to change on Tuesday.
Overnight tonight we will have a dry-slot for most of the area minus areas east of San Diego .. where Imperial County will have the most rainfall than any other county in our forecast area over the course of 12 hours moving trough the Riverside Deserts along I-10 …
On Tuesday however. . a slug of deeper moisture is going to impact parts of San Diego County north through the RIV/SBD Mountains and parts of the Inland Empire regions west to the LA/OC areas at the furthest west it should impact.
So the SCWF Thunderstorm Watch has been extended through Tuesday …