[vc_row][vc_column][vc_column_text]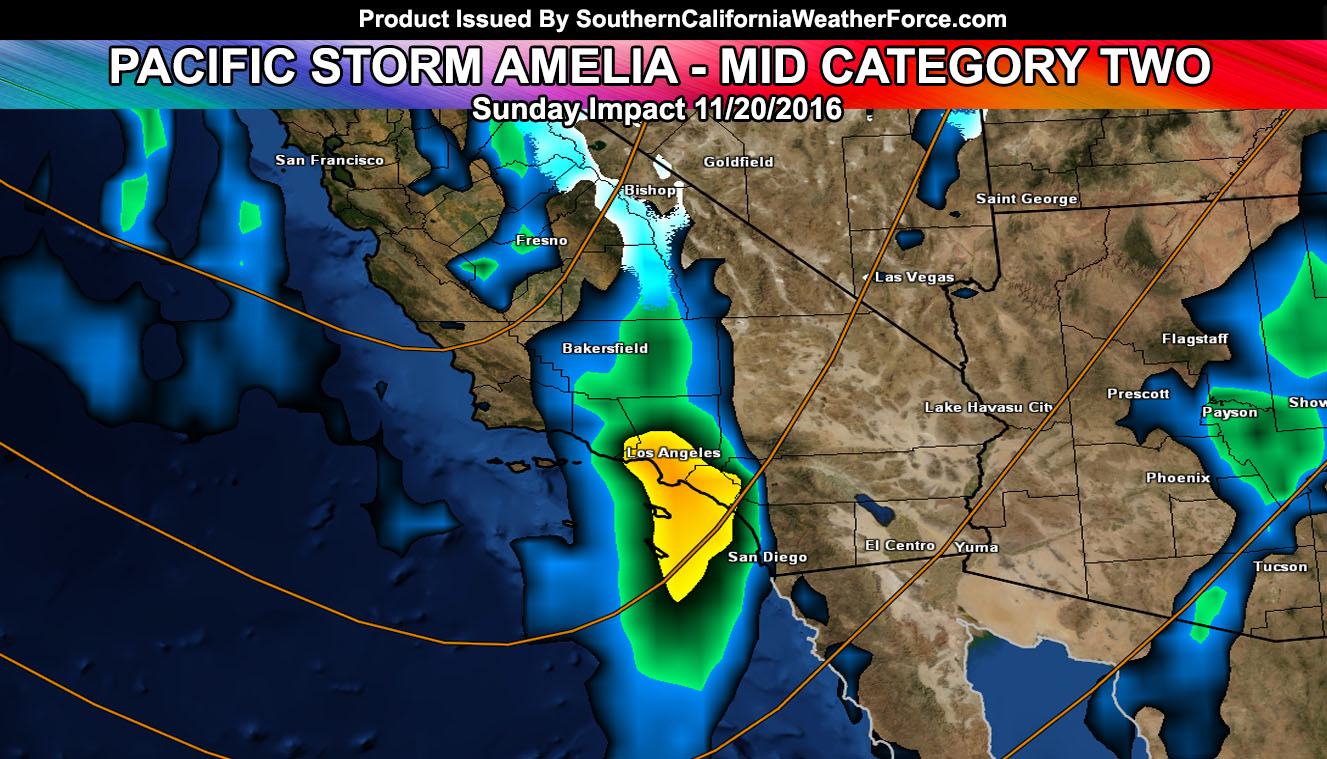 ]
We kick off the 2016-2017 storm system with Pacific Storm Amelia.  Amelia is a category two out of the one through six scale and will carry the risk of thunderstorms in the metro and coastal areas on Sunday.  Read on for details.
Amelia will enter the forecast area through San Luis Obispo and Vandenberg Air Force Base on Sunday morning and wisk across the forecast area of Ventura, Los Angeles, Orange, and the Inland Empire surrounding zones later on Sunday evening or night.  THe tail will extend all the way to San Diego and even further than that.
The angle of the system as it approaches is such that cold air will arrive aloft the frontal zone and this will spark the risk of thunderstorms with the front.  So at this point thunderstorms are being monitored and are in the forecast, mainly for areas in the coastal/valley/basin areas … where the strongest instability would be.
The snow level will be quite high, around 8,000 FT with the main frontal zone swath of precipitation with wet non-sticking snow to 7,000 Feet.  Snow level is expected to drop to 6,000 FT overnight into Monday morning, however most of the moisture will be gone so thinking we'll remain with a rain event along the front.
More details and micro-climate alerts will be issued via the website and member section.[/vc_column_text][/vc_column][/vc_row][vc_row][vc_column][vc_facebook type="button_count"][/vc_column][/vc_row]