[vc_row][vc_column][vc_column_text]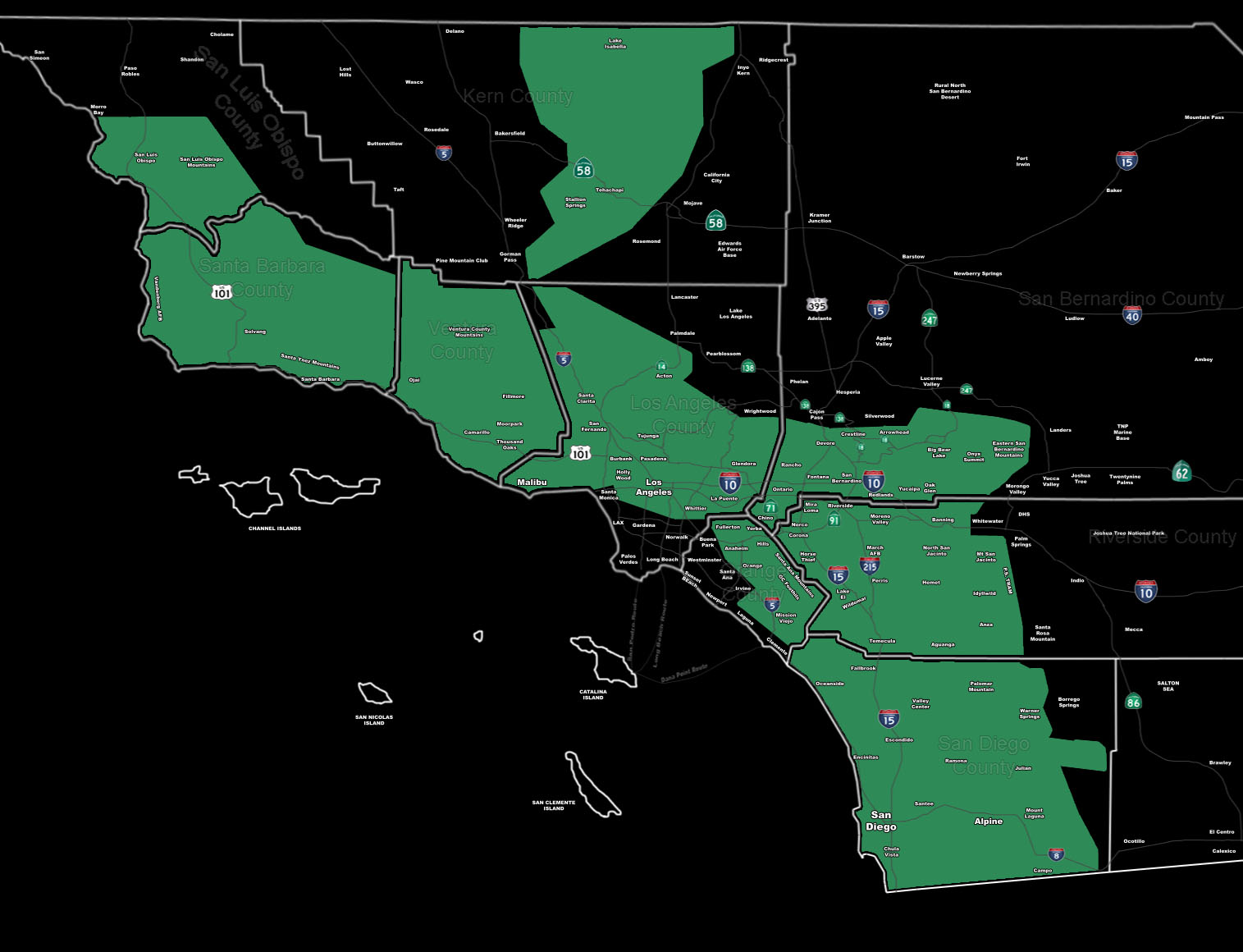 [/vc_column_text][vc_column_text]Issued Zones:  Southwest San Luis Obispo County … Santa Barbara County … Ventura County … Los Angeles Valleys/Basin, and Mountains … Eastern half of Orange County … The Inland Empire … Kern Mountains … San Bernardino/Riverside Mountains … San Diego County, excluding Deserts …
Site:  SouthernCaliforniaWeatherForce.com has issued a Flood Watch effective Saturday and Sunday …
Date:  11/24/16 at 5:35pm PT
Forecast: The Flood Watch criteria model here at Southern California Weather Force is pegging a large area of the metro forecast area in the criteria. 
Heavy rainfall will start morning or noon for SLO/SBA County and shove eastward overnight into the VT/LA/OC/SD/IE forecast areas. 
Rainfall rates will be high in three hour periods so this will be an event for flooding, similar to what we saw with the last storm on the rescues. 
A secondary storm is right behind the first one for Sunday morning … with all storms clearing by the evening Sunday with only residual showers against the foothills and passes … and maybe some desert areas. 
I know it says 'below the snow-level' with the mountains in this alert and while that may be … there will be snowfall with this system at resort level.  Those alerts will be issued always after a Flood Watch.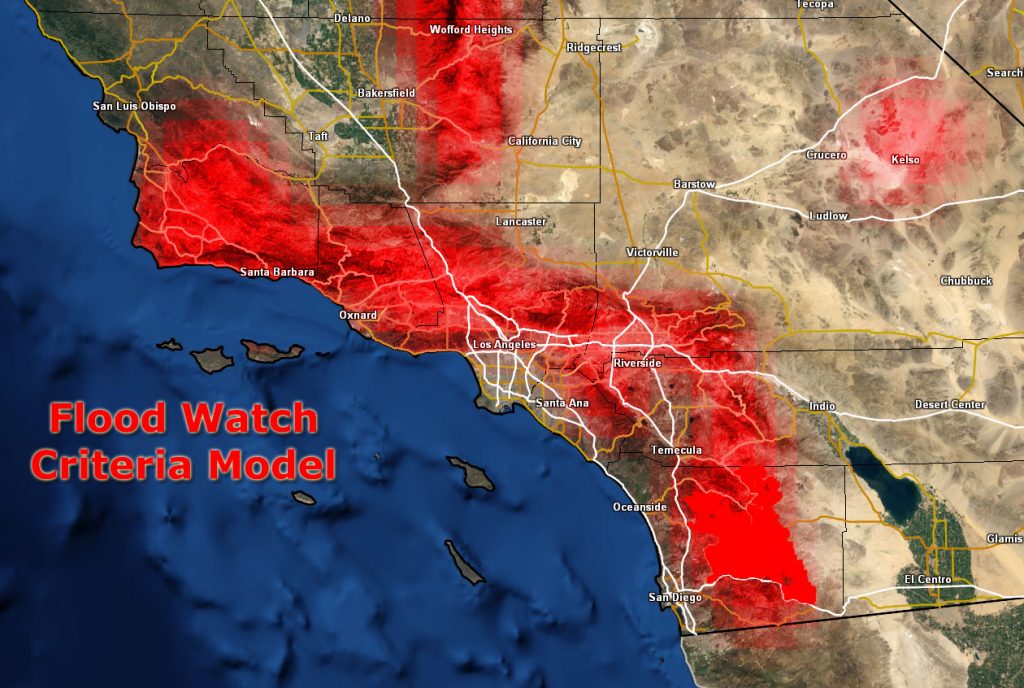 10 mile rule:  These alerts issued on this site means that within your zone and 10 miles from you will see the event forecast for.  You may or may not see the event but it means you are in the zone or 10 miles from where someone will.
Forecaster: KM[/vc_column_text][/vc_column][/vc_row][vc_row][vc_column][vc_column_text]
If this doesn\'t say "you like this" below then click the LIKE button if you thought this was good information! This helps spread the word by just ONE LIKE … Do it every time if you enjoy these … Thanks for helping!
[/vc_column_text][vc_facebook type="button_count"][/vc_column][/vc_row][vc_row][vc_column][/vc_column][/vc_row]