[vc_row][vc_column][vc_column_text]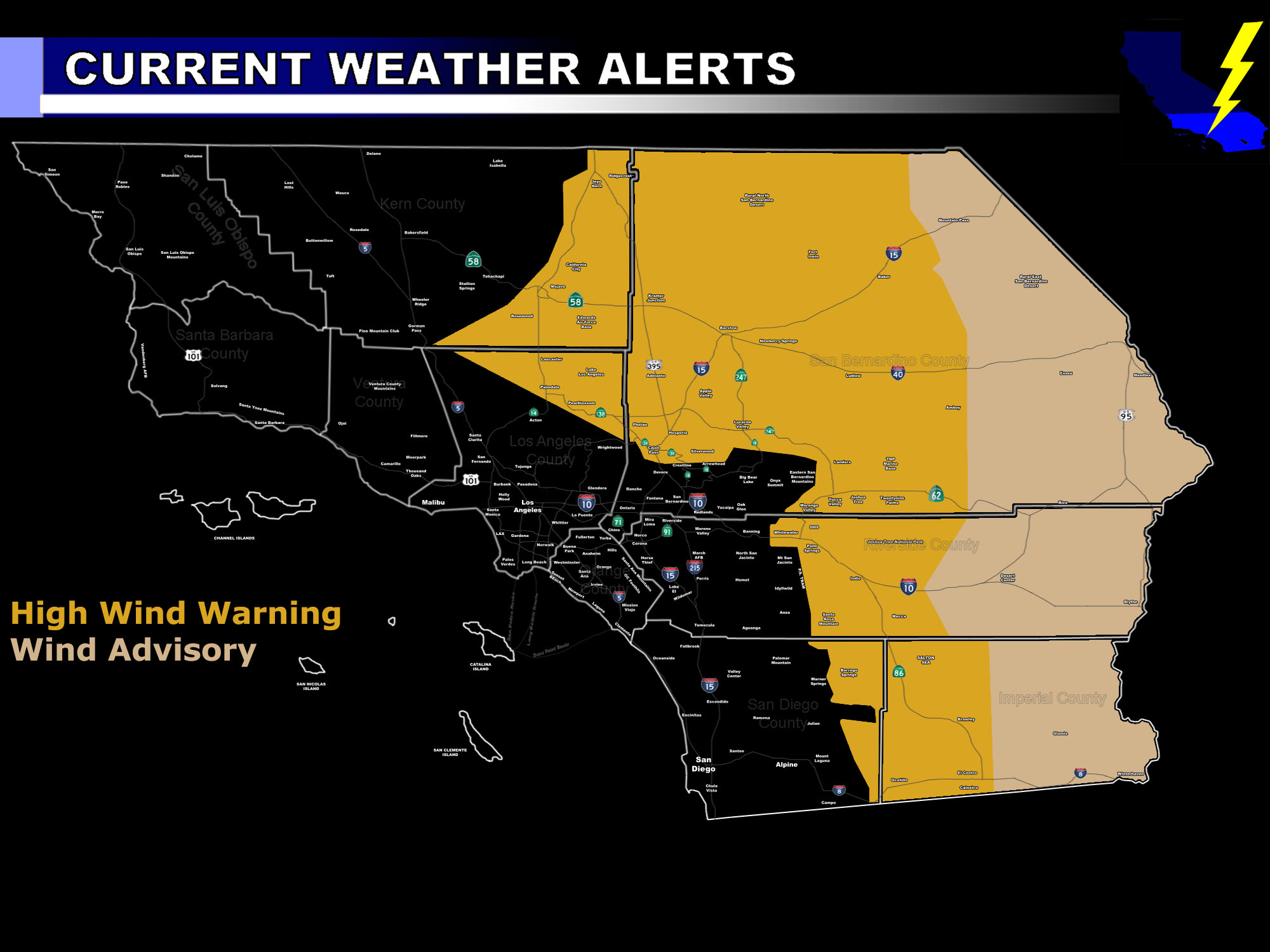 [/vc_column_text][vc_column_text]Issued Zones:  All Deserts …
Site:  SouthernCaliforniaWeatherForce.com has issued a Wind Alert Product effective today and Monday …
Date:  11/26/16 at 8:30am PT
Forecast: A front will zip through the forecast area today, causing strong south-southwest winds across the wind alert areas.  Wind gusts from 30-50 mph will be likely with this round.  
On Sunday, the flow turns from southwest to west-northwest off the eastern slopes of the Kern, San Bernardino, Riverside, and San Diego Mountains and spills into the deserts from there.  50+ mph wind gusts will be likely for areas near the eastern slopes, Barstow forecast area, and Morongo Valley … with advisory level 30-50 mph gusts for the Coachella Valley .. Imperial Valley could see damaging winds on the western side of the county … and this continues into MONDAY …

The winds will die on Tuesday with offshore Santa Ana Winds developing for the metros …

10 mile rule:  These alerts issued on this site means that within your zone and 10 miles from you will see the event forecast for.  You may or may not see the event but it means you are in the zone or 10 miles from where someone will.
Forecaster: KM[/vc_column_text][/vc_column][/vc_row][vc_row][vc_column][vc_column_text]
If this doesn\'t say "you like this" below then click the LIKE button if you thought this was good information! This helps spread the word by just ONE LIKE … Do it every time if you enjoy these … Thanks for helping!
[/vc_column_text][vc_facebook type="button_count"][/vc_column][/vc_row][vc_row][vc_column][/vc_column][/vc_row]