[vc_row][vc_column][vc_column_text]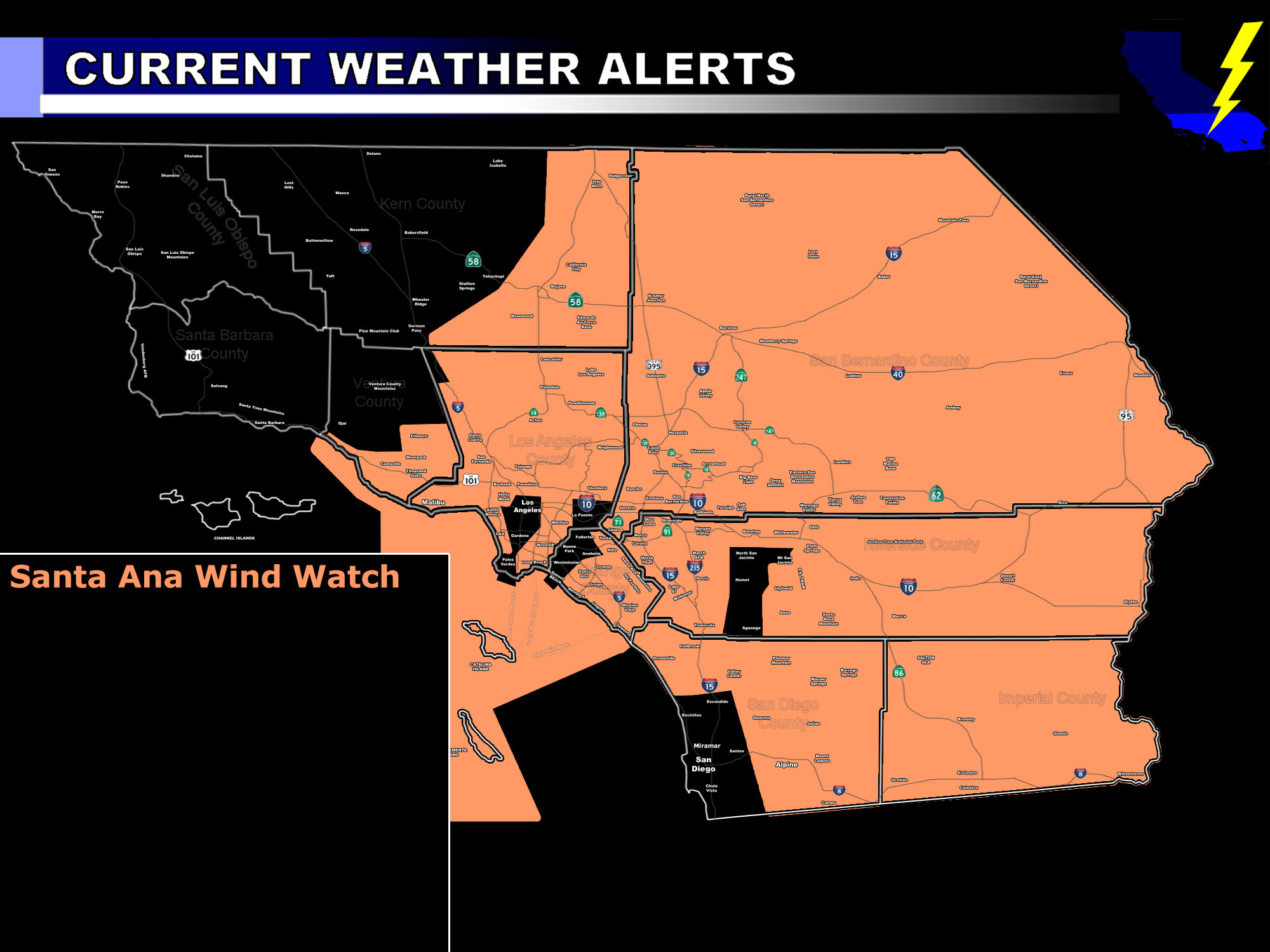 [/vc_column_text][vc_column_text]Issued Zones:  All deserts … All areas below passes and canyons … use the alert map to find out if you're included …
Site:  SouthernCaliforniaWeatherForce.com has issued a Santa Ana Wind Watch effective Today through Saturday …
Date:  12/2/16 at 2:35am PT
Forecast: There is not much really anything more that I can say about this that I haven't for many days but the offshore flow with strong upper support starts today and this combined with strong subsidence, or sinking air, will be responsible for very damaging wind gusts today, tonight, and into Saturday. 
The strongest gusts will be below the pass and canyon region.  Travel by small craft into the bight around and South of Catalina Island and east of the Channel Islands is not recommended. 
Wind gusts in the prone zones that usually get the strongest Santa Ana Winds will be over Hurricane Force with an AVERAGE regional wind gust calculated to be as high as 40 mph. 
Wouldn't be surprised to see the mountain passes exceed 100 mph.  Winds like this will also bring blowing sand and dust, reducing visibility …

10 mile rule:  These alerts issued on this site means that within your zone and 10 miles from you will see the event forecast for.  You may or may not see the event but it means you are in the zone or 10 miles from where someone will.
Forecaster: KM[/vc_column_text][/vc_column][/vc_row][vc_row][vc_column][vc_column_text]
If this doesn\'t say "you like this" below then click the LIKE button if you thought this was good information! This helps spread the word by just ONE LIKE … Do it every time if you enjoy these … Thanks for helping!
[/vc_column_text][vc_facebook type="button_count"][/vc_column][/vc_row][vc_row][vc_column][/vc_column][/vc_row]