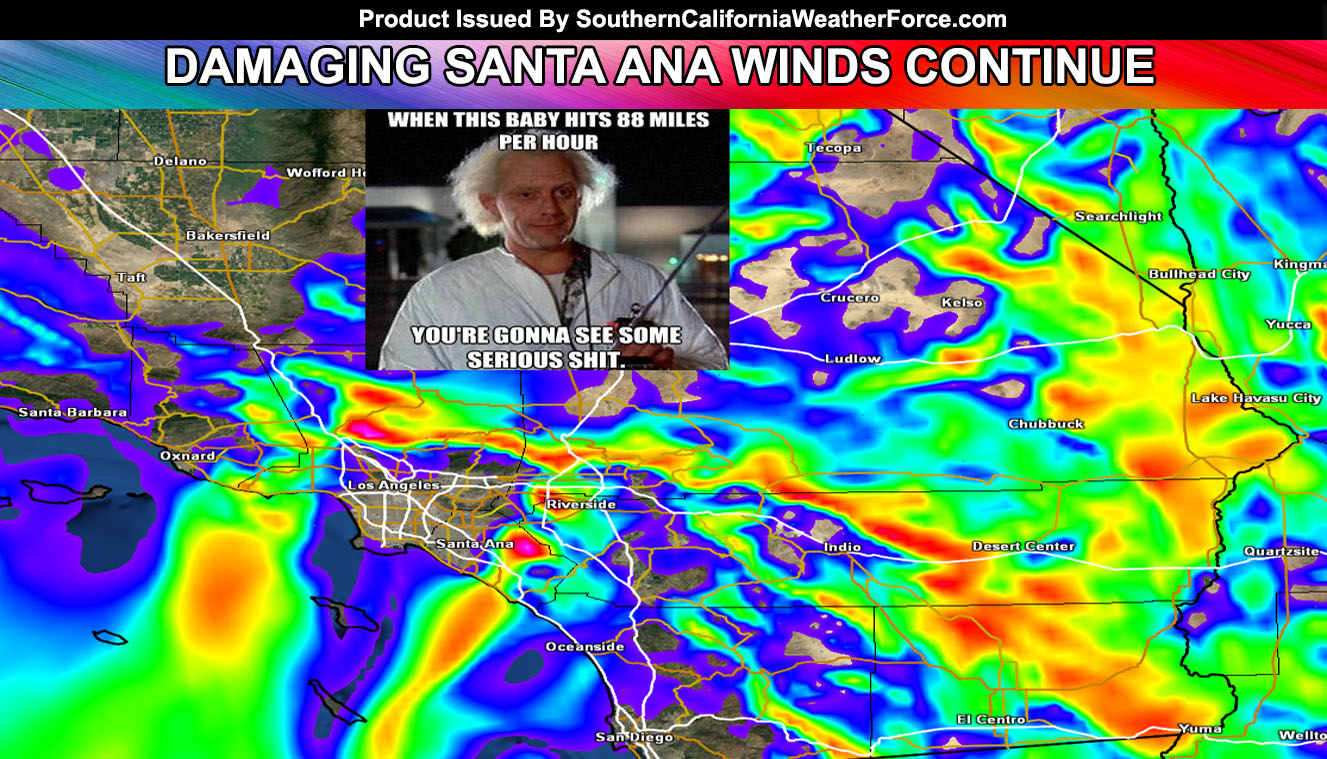 The Santa Ana Winds have caused a lot of damage across the prone zones of Southern California over the last 24 hours and Ontario International Airport had windows smashed in.  Mira Loma will stand to see the strongest winds today with damage again possible at Ontario Airport … Read on for details.
This rare setup pattern is from an upper level low now in Mexico and bringing in on the western periphery of it strong north-northeast winds.  These winds are over 100 mph at 18,000 FT and over 60 mph at the surface near and below passes and canyons.
We continue this saga today for the most part in the same prone zones that usually get them.  Because of the 'slight' northeast component in the system, winds could round Eastern Big Bear and into the Banning areas for a bit … but nothing compared to what you usually see on east wind events.  The LA Basin will remain calmer today.
The low desert, Coachella Valley, and Morongo Basin will have very strong winds today … while the Victor Valley, Lancaster, Kern Desert, and Barstow areas have considerably less than yesterday and them today …
This is the strongest Santa Ana Wind event seen since before 1997 where on one New Years Eve overnight the area got blasted by a similar event.  However it was usually warm that night … around 70F in the windy areas.
These winds will calm after this evening …