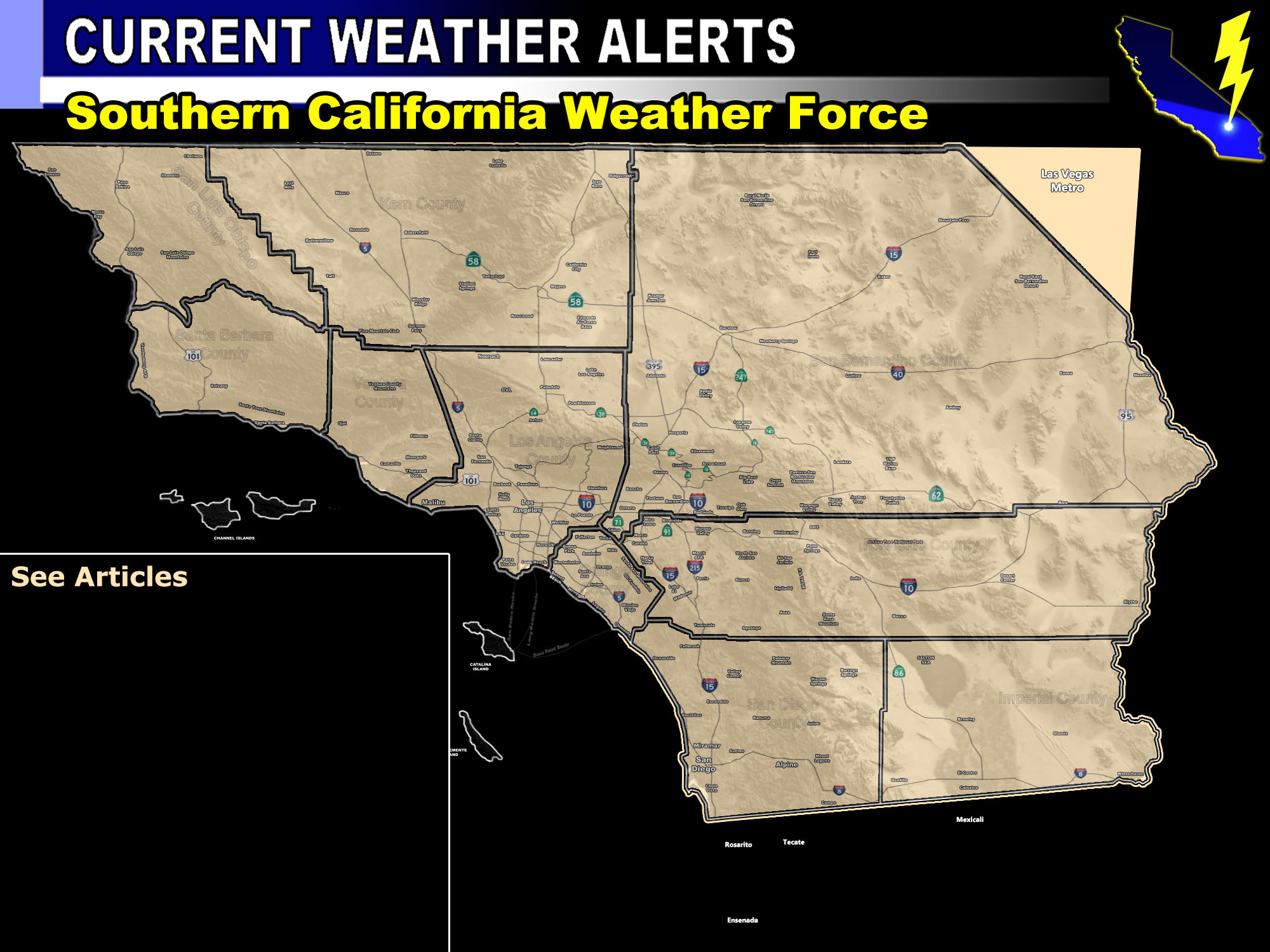 Issued Zones:  The High Desert … Kern Desert … Antelope Valley … Morongo Basin to JTNP …
Site:  Southern California Weather Force has issued a Weather Advisory for scattered showers/snow showers.
Date:  2/26/18 at 2:15pm PT
When: This evening through Tuesday.
Forecast: A very cold storm system will move through the region starting this evening/tonight and last into Tuesday.  This advisory is for scattered snow showers in the region with a snow level tonight around 4,000 FT and on Tuesday 3,000 FT. 
The snow level being a bit higher is the reason for the lower amounts. 
Hesperia will see an inch of snow in southern sections with a dusting in the northern areas.  Flakes will be seen in the LA/Kern Desert zones, as well as the Fort Irwin areas, east into the Morongo Basin. 
A dusting is likely in the Joshua Tree National Park areas.  2-3 inches will fall just before I-15 and Highway 138 in the Cajon Pass.   Other than this, I've decided against a Winter Weather Advisory. 
The snowfall map in complete can be viewed in the SCWF Member Section.

PREMIUM MEMBERS – Click here to check out what is updated today in the SCWF member area …
Join A Micro-Climate Group On Facebook For These Alerts – Click Here To Find Your Location Served By SCWF Today!
10 mile rule:  These alerts issued on this site means that within your zone and 10 miles from you will see the event forecast for.  You may or may not see the event but it means you are in the zone or 10 miles from where someone will.
Forecaster: KM