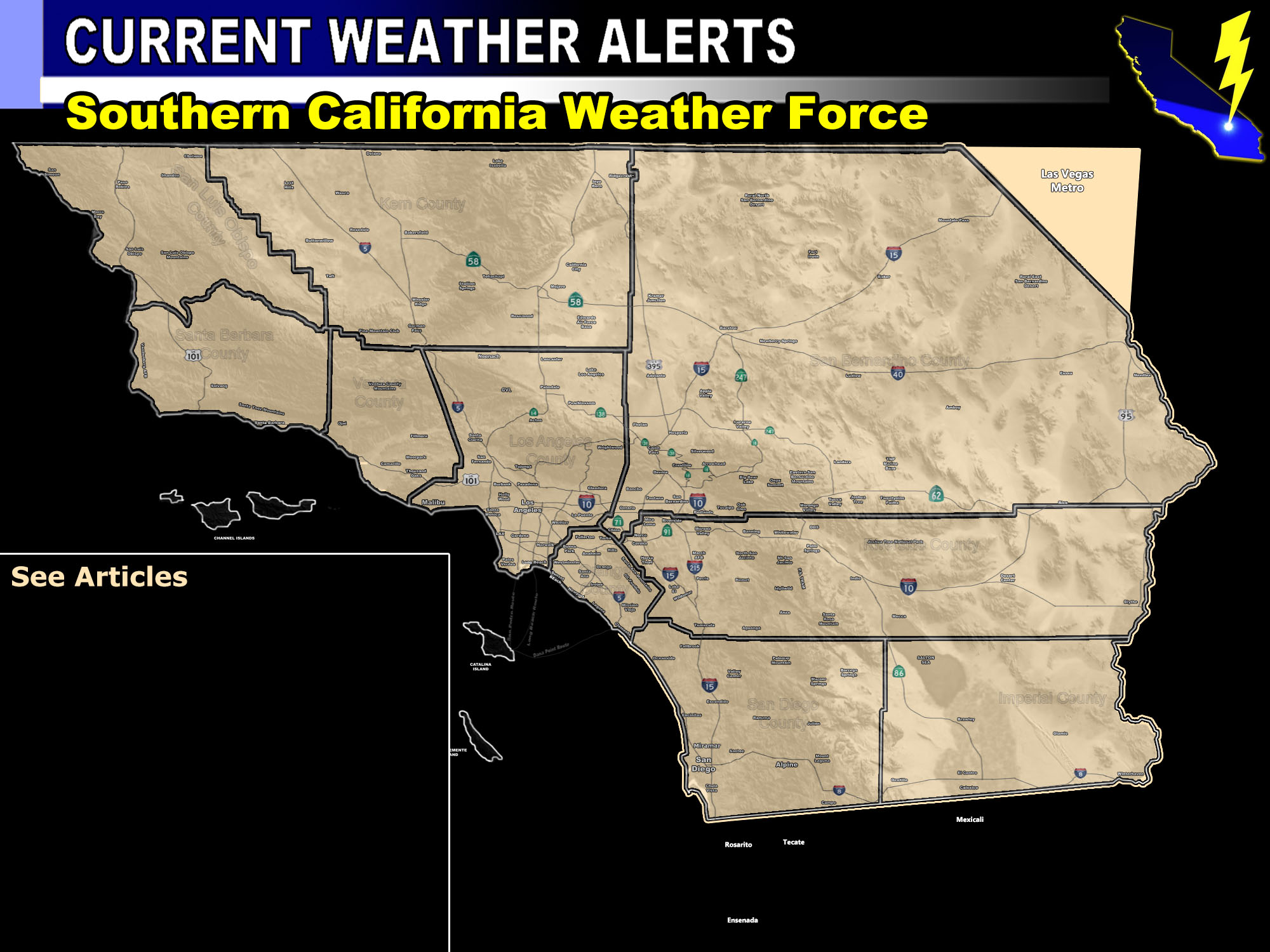 Issued Zones:  San Bernardino, Riverside, and San Diego Mountains above 2,000 FT …
Site:  Southern California Weather Force has issued a Winter Storm Warning …
Date:  2/26/18 at 11:15am PT
When: This evening through Tuesday night …
Forecast: A very cold storm system (Pacific Storm Peter) will be targeting the winter storm warning areas listed above starting after 9-10pm tonight and going into Tuesday with wrap-around moisture. 
The snow level will start out between 4,000 and 4,500 FT and lower to below 2,000 FT overnight into Tuesday morning.  The snow amounts will vary across the region. 
With the example being Big Bear will see far less than the Running Springs zone, which sits at the 'catcher's mitt' of the San Bernardino Mountains. 
Julian is expected to receive the most snowfall out of any mountain city due to how the flow is with this storm.   Because of the strong upper dynamics of the system, thundersnow is possible …

The following snowfall amounts are by 'select' city. 
Big Bear Lake – 4″ east end 6″ west end.
Running Springs – 8-12″
Lake Arrowhead – 6-8″
Crestline – 2-4″
Cajon Pass – 2″
Idllywild – 8″
Tram/Round Valley – 2-4″
Anza – 2-4″
Aguanga – Dusting-1″
Warner Springs – 5″
Julian – 12-15″
Live Oak Springs – 5″
Alpine – Dusting
If you want to see the snowfall forecast map, check it out in the link below this in the member section.
PREMIUM MEMBERS – Click here to check out what is updated today in the SCWF member area …
Join A Micro-Climate Group On Facebook For These Alerts – Click Here To Find Your Location Served By SCWF Today!
10 mile rule:  These alerts issued on this site means that within your zone and 10 miles from you will see the event forecast for.  You may or may not see the event but it means you are in the zone or 10 miles from where someone will.
Forecaster: KM