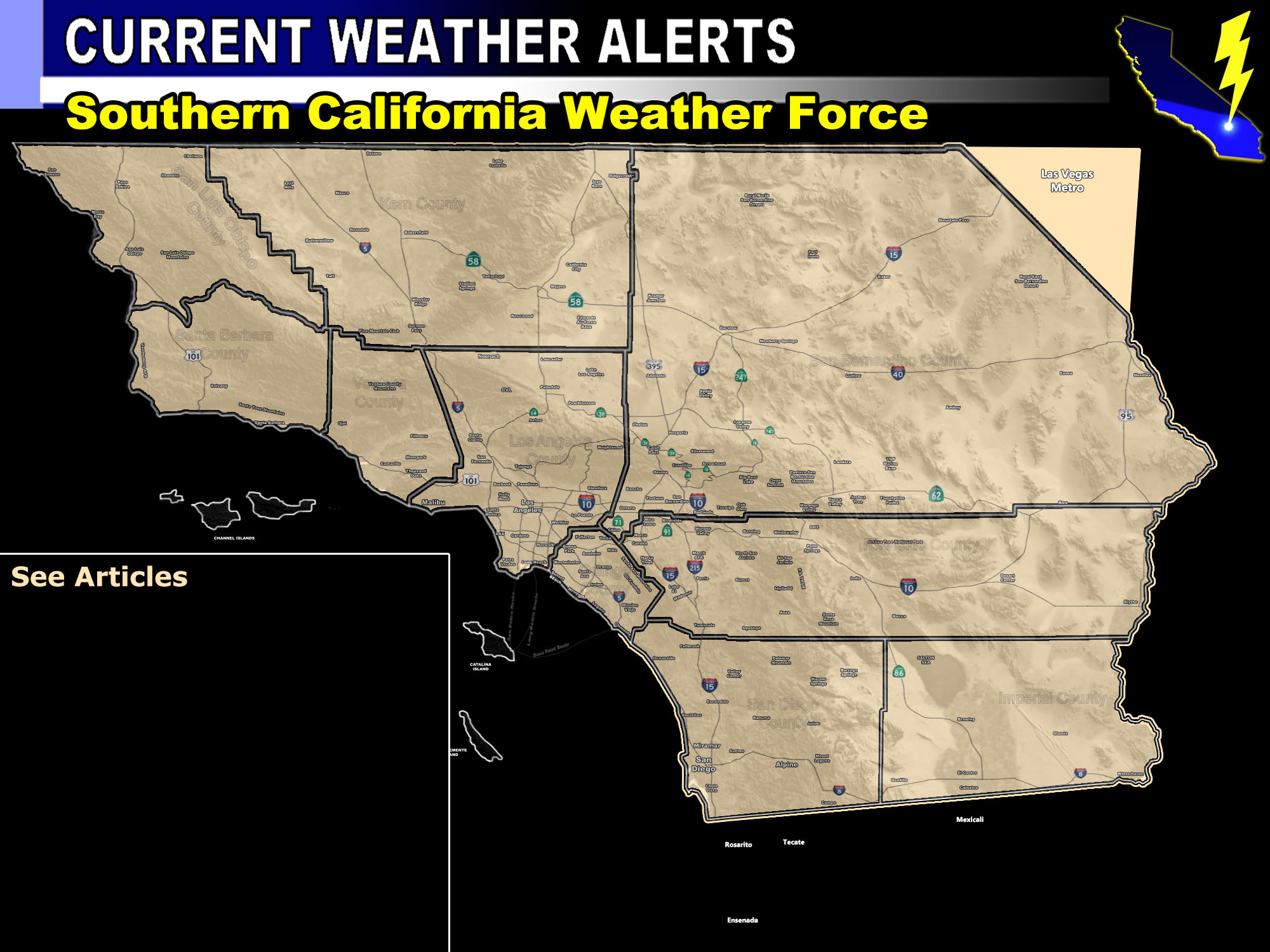 Issued Zones:  Kern County Mountains and the SLO/KERN Border above 800 FT …
Site:  Southern California Weather Force has issued a Winter Weather Advisory …
Date:  2/26/18 at 10:50am PT
When: Today through Tuesday evening …
Forecast: A very cold storm system (Pacific Storm Peter) is approaching the forecast area.  Through this afternoon into Tuesday morning will have the heaviest snowfall with it. 

Snowfall will be lighter over the day on Tuesday with hit and miss showers. 

The snow level with evening will be starting at 4,000 FT, lowering to 3,000 FT after 8pm tonight, and by Tuesday morning at 1,700 FT. 

A dusting is possible as low as the Murray Family Farms between Bakersfield and Tehachapi at 800 FT. 

Because of the upper level divergence associated with the storm, thundersnow chances do exist. 
Selected snow amount forecasts are; 
Tehachapi – 4″
Bear Valley Springs – 6-8″
Lake Isabella Level – 1″
Glennville – 6″
Pine Mountain Club – 3-5″
Gorman Pass – 1-2″

If you want to see the snowfall forecast map, check it out in the link below this in the member section.

PREMIUM MEMBERS – Click here to check out what is updated today in the SCWF member area …
Join A Micro-Climate Group On Facebook For These Alerts – Click Here To Find Your Location Served By SCWF Today!
10 mile rule:  These alerts issued on this site means that within your zone and 10 miles from you will see the event forecast for.  You may or may not see the event but it means you are in the zone or 10 miles from where someone will.
Forecaster: KM