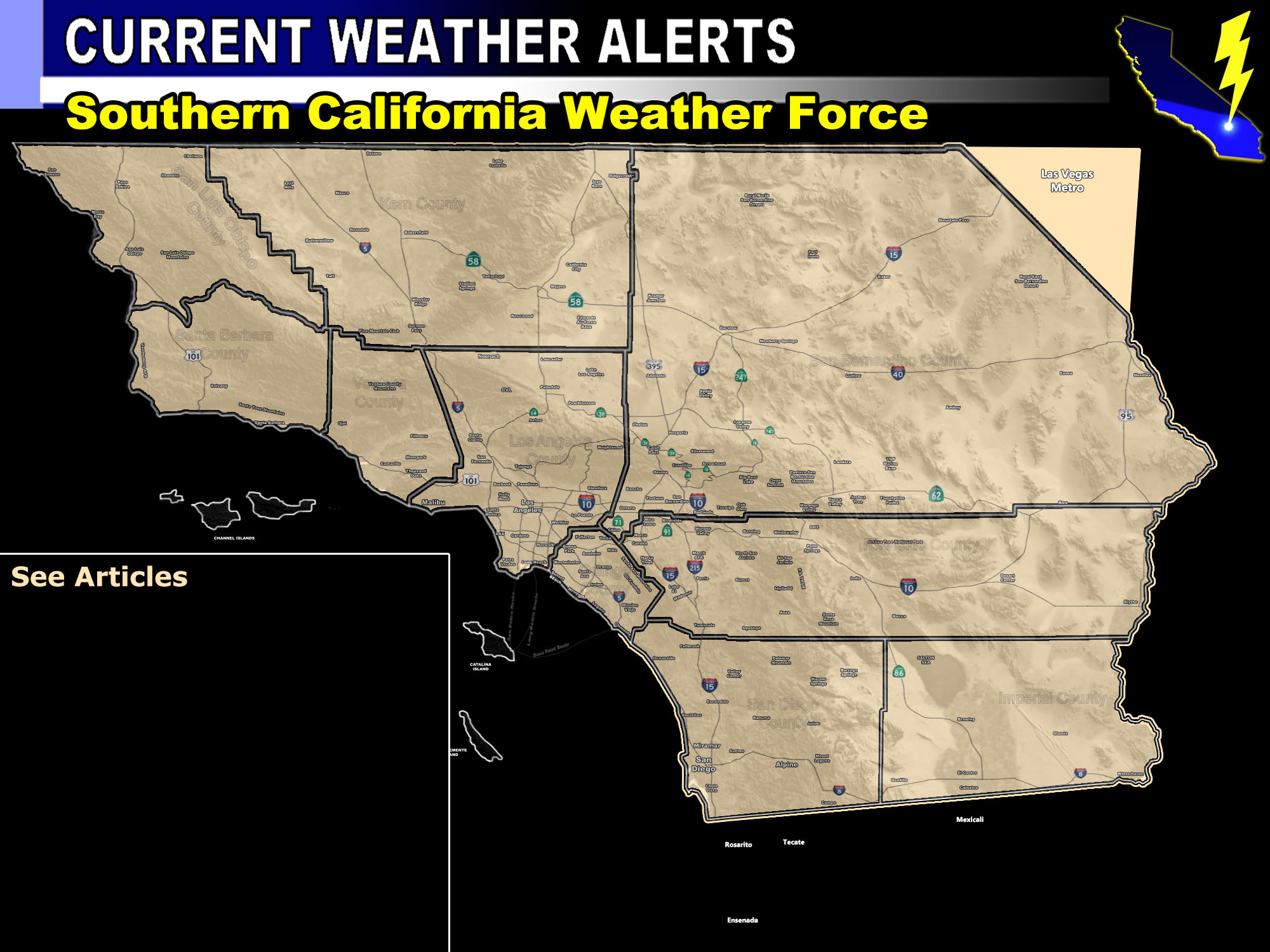 Issued Zones:  Los Angeles, San Bernardino, and Riverside Mountains above 5,000 FT …
Site:  Southern California Weather Force has issued a Winter Weather Advisory
Date:  3/14/18 at 9:45pm PT
When: Tonight through Thursday morning …
Forecast: Storm front looks on the strong side, as initially forecast with the snow forecast models in the member section.  A good 3-6″ of snow for the San Bernardino Mountains above 6,000 FT, 1-2″ east of Big Bear City, 2-4″ in the LA Mtns, and 3-5″ in the Pine-Cove areas with higher amounts 'possible' surrounding there. 
The LA/SBD Mountains may very well have a round of THUNDERSNOW with this so in addition to the higher rate of snowfall expected, lightning with the snow is possible.  Premium members go check your snowfall maps in the member section on the site.

PREMIUM MEMBERS – Click here to check out what is updated today in the SCWF member area …
Join A Micro-Climate Group On Facebook For These Alerts – Click Here To Find Your Location Served By SCWF Today!
10 mile rule:  These alerts issued on this site means that within your zone and 10 miles from you will see the event forecast for.  You may or may not see the event but it means you are in the zone or 10 miles from where someone will.
Forecaster: KM