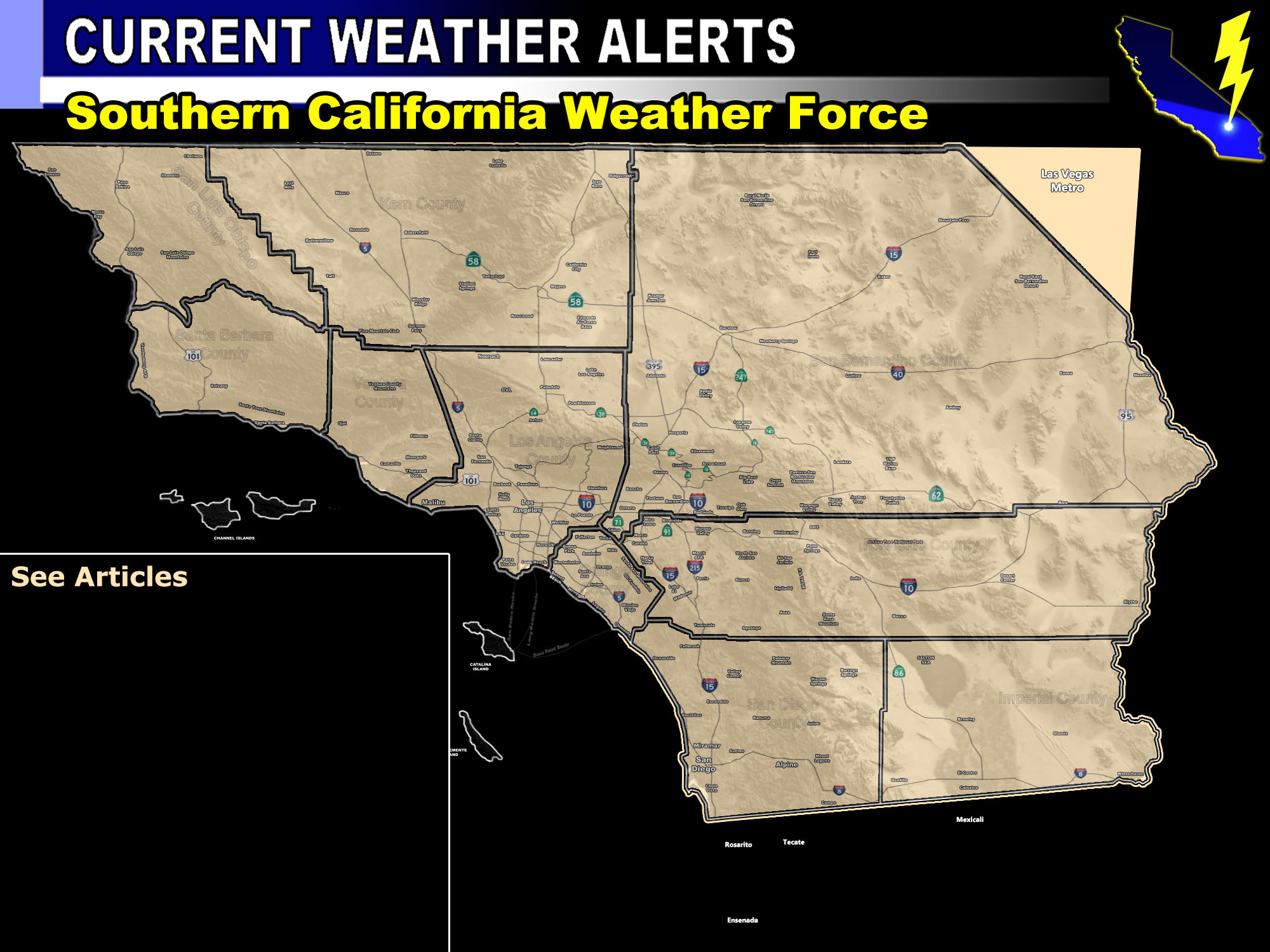 Issued Zones:  San Luis Obispo, Santa Barbara, and Western Ventura County …  Kern County Mountains …
Site:  Southern California Weather Force has issued a Flood WARNING
Date:  3/19/18 at 8:35pm PT
When: Tuesday through Thursday night
Forecast: Major Pacific Storm Raylene is a category six in the Thomas Fire burn scar zones south to the ocean, which should affect the communities along the 101 Freeway.  There is a high likelihood this freeway will be closed. 
This Flood WARNING is the upgrade to the FINAL warning product, replacing the Flood Watch I issued not long ago.  4-6″ of rainfall starting Tuesday morning, increasing during the evening and going through Wednesday and Thursday looks likely for the majority of the region, with 2-4″ in the Kern County Mountains and 10-15″ still remaining for the Thomas Fire burn scar area. 
Flood risk charts in the SCWF Premium Member Section (see below link) indicates a red value for high risk flooding in the zones listed above, with exception of Tehachapi to Pine Mountain Club and Gorman being moderate. 
However, because of the snowpack in the mountains along with the higher elevation snow level of this tropical laden atmosphere, have decided to issue the warning for the Kern Mountains as well due to flooding and runoff into the creeks from the melting snow. 
If you have not already done so, prepare… because from the moment this was issued you have less than 24 hours for the rains to arrive.

PREMIUM MEMBERS – Click here to check out what is updated today in the SCWF member area …
Join A Micro-Climate Group On Facebook For These Alerts – Click Here To Find Your Location Served By SCWF Today!
10 mile rule:  These alerts issued on this site means that within your zone and 10 miles from you will see the event forecast for.  You may or may not see the event but it means you are in the zone or 10 miles from where someone will.
Forecaster: KM