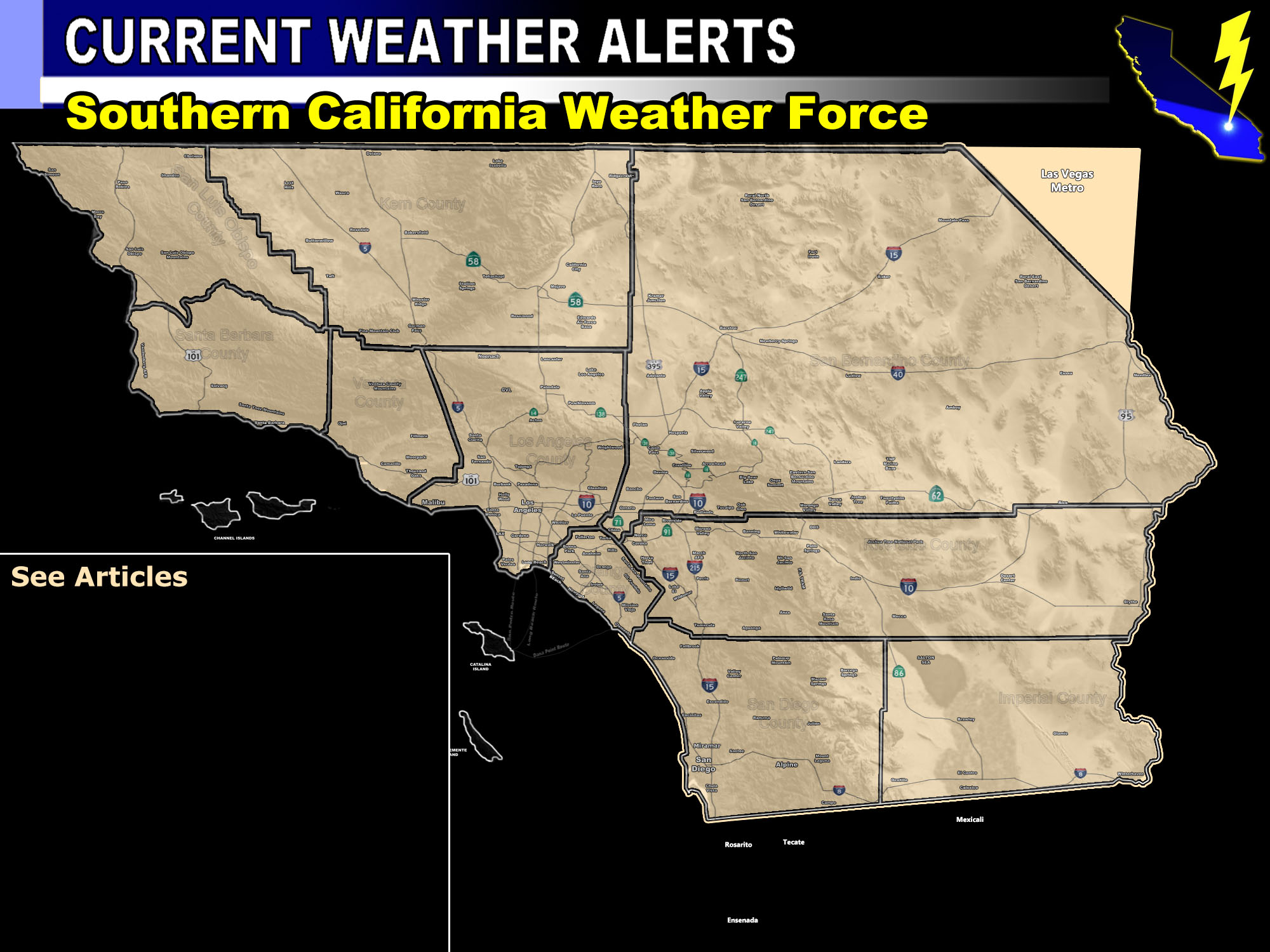 Issued Zones:  All inner basin/valley zones of Ventura, Los Angeles, Orange and San Diego County … The Inland Empire … The Low Deserts/CV …
Site:  Southern California Weather Force has issued a High Heat Warning effective Friday into the weekend …
Date:  7/4/18 at 10:00am PT
Forecast: Enjoy today because the heat will really pick up starting tomorrow, but mainly Friday into the weekend.  115 is being projected on my models and has been for over a week now for some parts of the Inland Empire on Friday with an average temperature in all warnings areas from 105-112F and higher in the low desert zones.   
Friday will have the dry heat … the weekend will have the humidity and this will bring miserable conditions with higher overnight low temperatures as well. 
Sleeping will be tough for some.  Monitoring monsoonal moisture so the risk of shower/thunderstorm activity will be monitored starting this weekend. 
The comfort will be at the immediate coast.
PREMIUM MEMBERS – Click here to check out what is updated today in the SCWF member area …
Join A Micro-Climate Group On Facebook For These Alerts – Click Here To Find Your Location Served By SCWF Today!
10 mile rule:  These alerts issued on this site means that within your zone and 10 miles from you will see the event forecast for.  You may or may not see the event but it means you are in the zone or 10 miles from where someone will.
Forecaster: KM