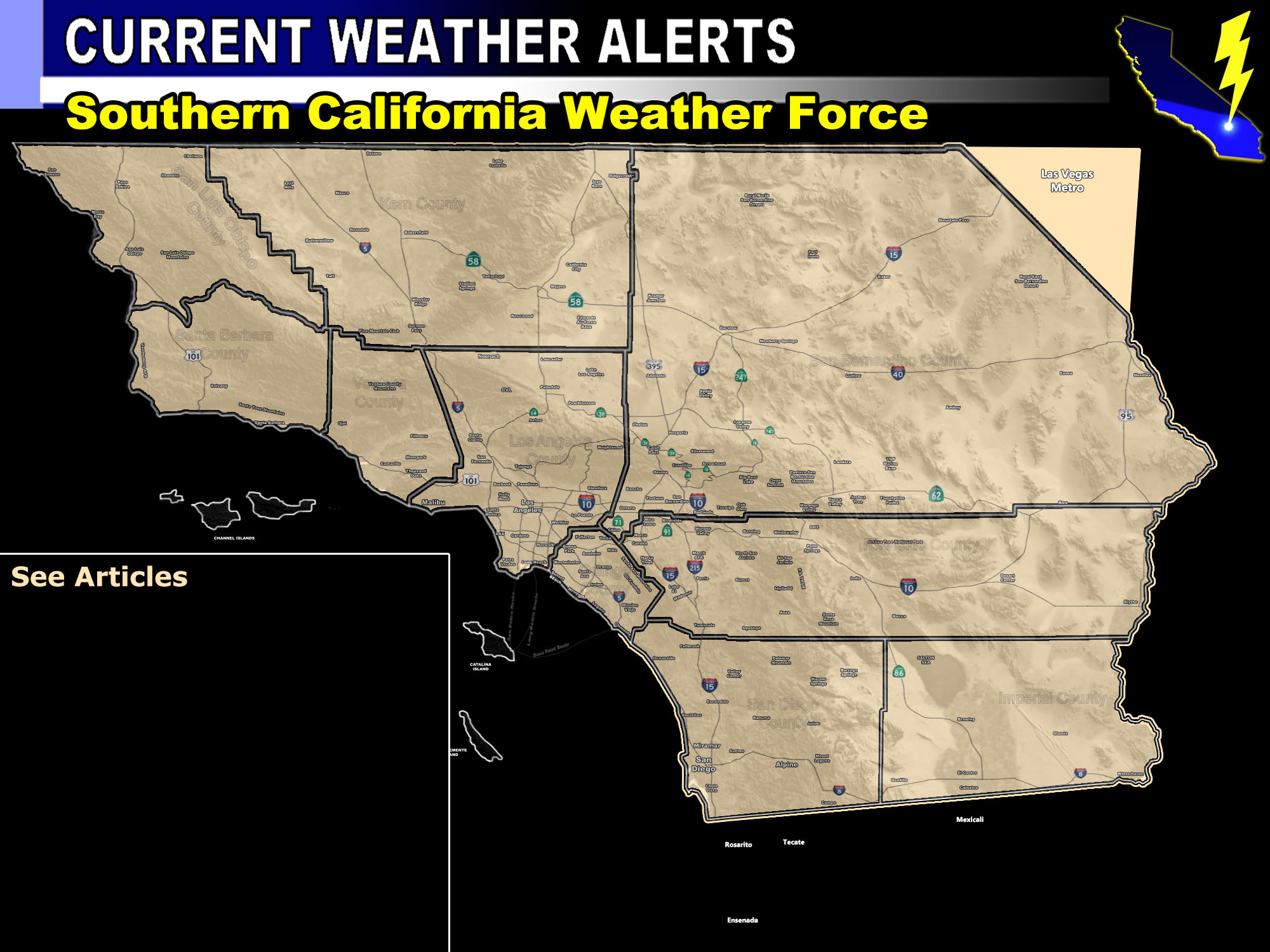 Issued Zones:  Eastern half of the Inland Empire … San Diego/Riverside/San Bernardino Mountains … Wrightwood to Phelan … Eastern half of the High Desert including the Morongo Basin … Riverside and Imperial Deserts .. including Joshua Tree National Park …
Site:  Southern California Weather Force has issued a Thunderstorm Watch effective now through the evening …
Date:  7/7/18 at 9:30am PT
Forecast: Upper divergence on the southwest edge of the monsoon ridge will be the focal point for lift today in the thunderstorm watch area.  Monsoon moisture is evident by the developing cumulus clouds over the region at this hour.  
As the heating moves along with the instability these will turn into thunderstorms.  
The most severe should be in the San Bernardino Mountains where flooding is possible.  This is good for the current fire in the area.  The Eastern Inland Empire will see the risk of thunderstorms as well.  
Outflow from storms in San Diego County will move east into Imperial County and ignite the convergence zones there as well.  
These are pulse hit and miss so while your city may or may not see a storm, next to you would.  Movement will be variable and slow … 
PREMIUM MEMBERS – Click here to check out what is updated today in the SCWF member area …
Join A Micro-Climate Group On Facebook For These Alerts – Click Here To Find Your Location Served By SCWF Today!
10 mile rule:  These alerts issued on this site means that within your zone and 10 miles from you will see the event forecast for.  You may or may not see the event but it means you are in the zone or 10 miles from where someone will.
Forecaster: KM