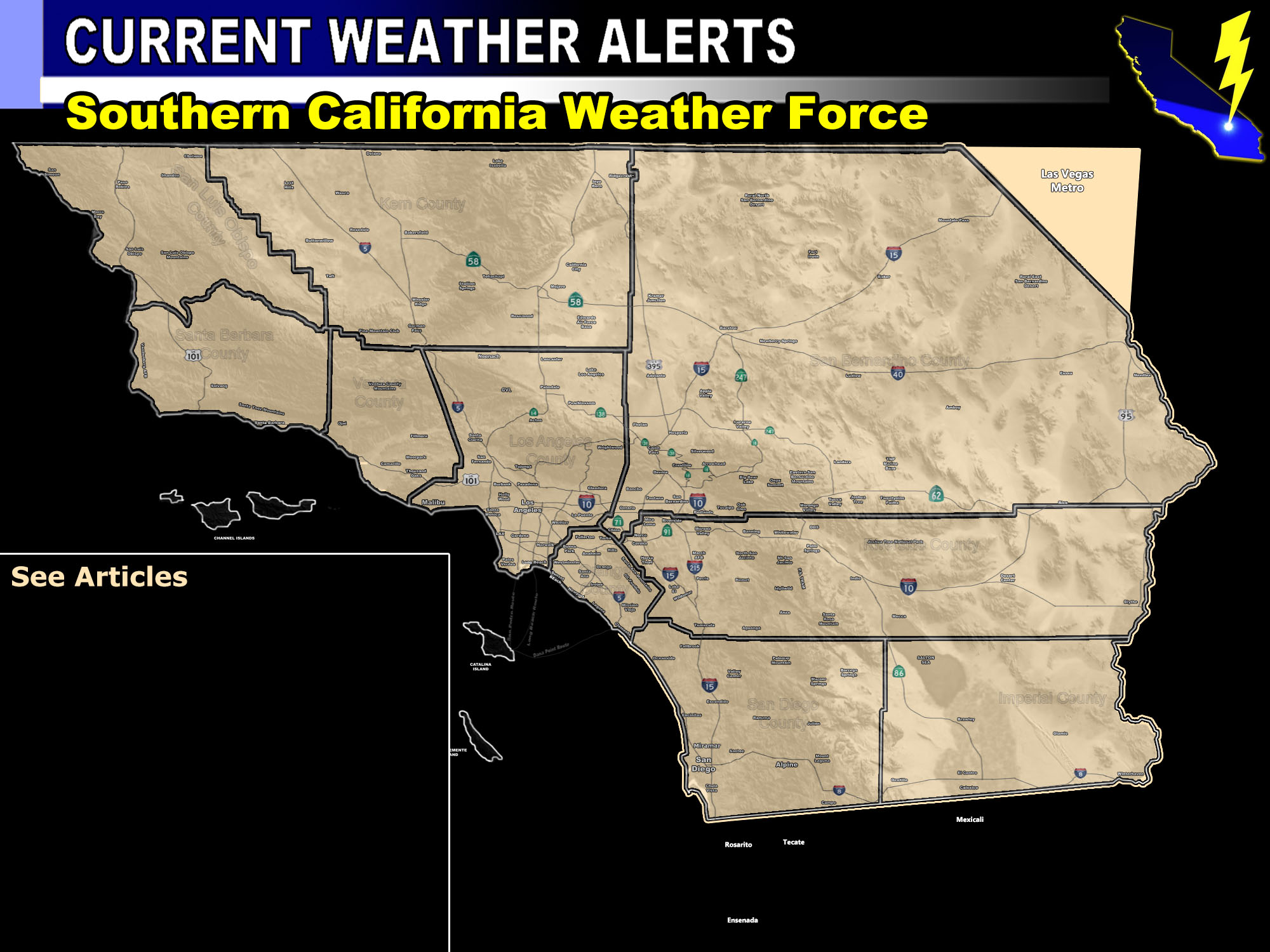 Issued Zones:  The Coachella Valley … Morongo Basin to Lucerne … Big Bear Lake … Eastern half of the Inland Empire … Riverside Deserts … Imperial and San Diego County … Riverside Mountains …
Site:  Southern California Weather Force has issued two alerts into one write-up being the Thunderstorm Watch and Weather Advisory effective tonight through Tuesday morning.  Make sure you read your locations correctly and match it to the map in the alert …
Date:  7/9/18 at 8:10pm PT
Forecast: Outflow from severe storms in Western Arizona is surging westward into our forecast area tonight.  This will work with the night-time convergence boundaries in the Morongo Basin to produce thunderstorm development.  This development could extend west to Lucerne Valley as well.  
The main thunderstorm complex will sink southward into the Coachella Valley through the Joshua Tree National Park area later tonight.  Any photographers in the area that shoot night-time lightning?  This is your chance.  This is within the Thunderstorm Watch along I-10.  Strong to Damaging winds are likely along with blowing dust.  The Coachella Valley to Desert Center is ground zero tonight.  
As for the Weather Advisory … 
The Weather Advisory surrounds the main thunderstorm watch and if you're in the Imperial, San Diego County areas, north to the Central/Eastern Inland Empire to Big Bear.. this is the outskirts of the main instability and forcing zone and thus showers with only a 'chance' of thunderstorms is there.  IF in the zone you could see either a shower or thunderstorm.  This will go through the night and through tomorrow (Tuesday morning) … 
PREMIUM MEMBERS – Click here to check out what is updated today in the SCWF member area …
Join A Micro-Climate Group On Facebook For These Alerts – Click Here To Find Your Location Served By SCWF Today!
10 mile rule:  These alerts issued on this site means that within your zone and 10 miles from you will see the event forecast for.  You may or may not see the event but it means you are in the zone or 10 miles from where someone will.
Forecaster: KM