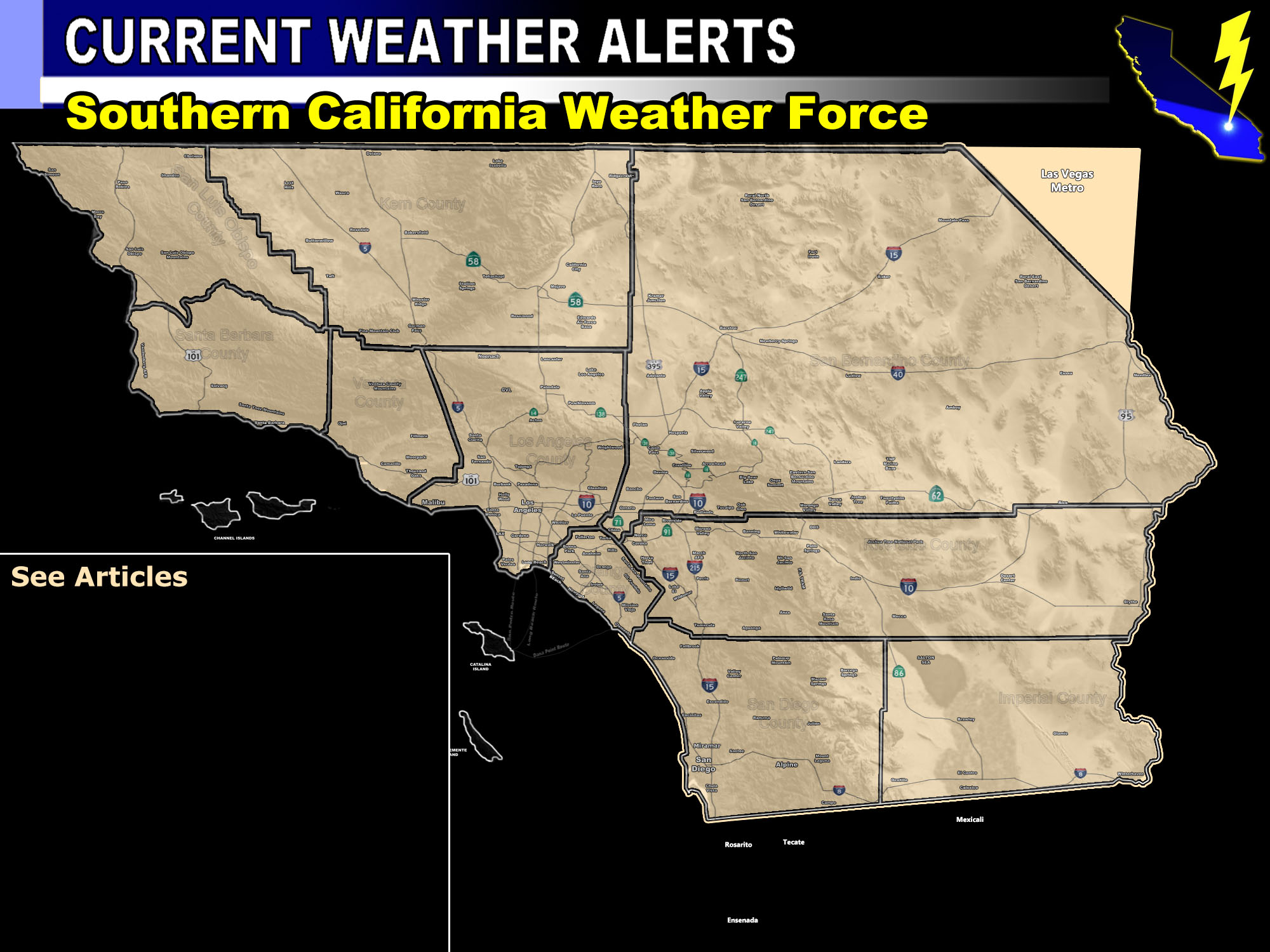 Issued Zones:  San Bernardino Mountains … The Metro High Desert … Wrightwood
Site:  Southern California Weather Force has issued a Severe Thunderstorm Watch effective now through today …
Date:  7/11/18 at 8:30am PT
Forecast: An inverted trough will move through the area today.  Unlike yesterday where the culprit for failed development was strong winds at 18,000 FT shearing the storm tops off .. we will not see that today.  Sufficient clearing over the area is enough to pop off thunderstorms early, likely well before noon.  
As the day moves along these storms will intensify in the watch area.  Movement will be to the southwest and generally the southwest moving storms give the entire metro high desert multiple rounds of storms.  It also gives the mountains a lot of them due to the convergence zone in the area.  
Because of the deep-layer moisture in place … there will be a flash flood potential with today.  Hail/gusty winds are also possible … 
PREMIUM MEMBERS – Click here to check out what is updated today in the SCWF member area …
Join A Micro-Climate Group On Facebook For These Alerts – Click Here To Find Your Location Served By SCWF Today!
10 mile rule:  These alerts issued on this site means that within your zone and 10 miles from you will see the event forecast for.  You may or may not see the event but it means you are in the zone or 10 miles from where someone will.
Forecaster: KM