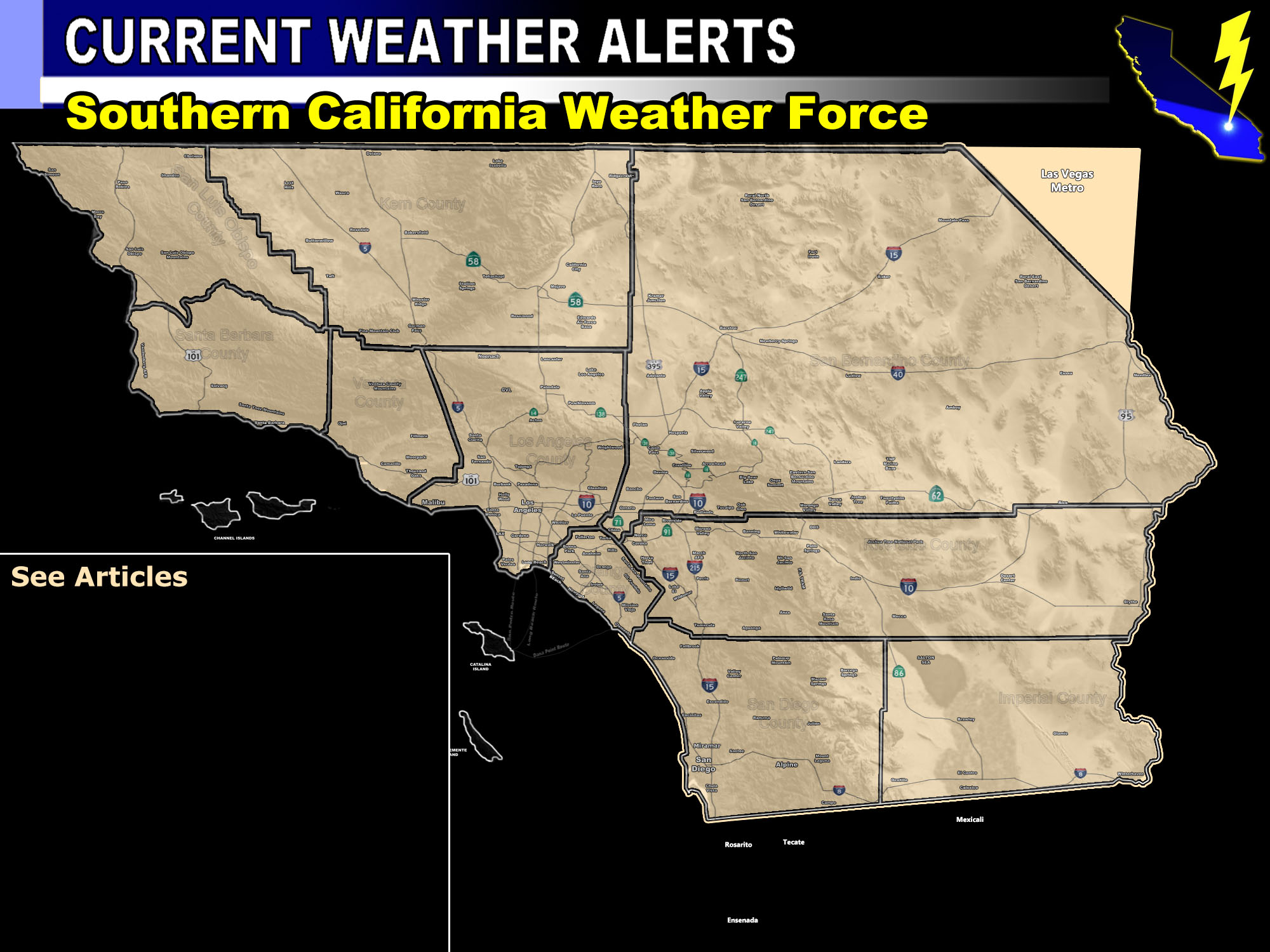 Issued Zones:  The Inland Empire … Eastern half of the San Bernardino Deserts … Riverside County Mountains and Deserts … Imperial County … San Diego County Mountain/Desert zones, west to Fallbrook, Rainbow, and Escondido …
Site:  Southern California Weather Force has issued a Thunderstorm Watch effective now through today …
Date:  7/11/18 at 9:00am PT
Forecast: An inverted trough will move through the area today.  Unlike yesterday where the culprit for failed development was strong winds at 18,000 FT shearing the storm tops off .. we will not see that today.  Sufficient clearing over the area is enough to pop off thunderstorms early, likely well before noon.
As the day moves along these storms will intensify in the watch area.  Movement will be to the southwest and generally the southwest moving storms give most Inland Empire areas some type of activity, with more chances for thunderstorms the closer to the foothills you are than in areas like say Corona, the furthest southwest where activity would be on a weakening trend.  Storms today could produce flash flooding with the strongest cells.  Eyes to the skies.. If you approach a flash flood .. turn around.. don't drown…
Further south into San Diego County.. the flow being out of the east will allow for mountain development to try to make it off the foothills and into areas like Rainbow/Fallbrook and even Escondido.  
This is also for the Morongo Basin and Low Desert zones as well.  Multiple convergence boundaries will form in these areas and shots of thunderstorms will likely hit … with a movement generally from the southeast behind the inverted trough.  Interesting storm movements in different sectors of this watch today …
PREMIUM MEMBERS – Click here to check out what is updated today in the SCWF member area …
Join A Micro-Climate Group On Facebook For These Alerts – Click Here To Find Your Location Served By SCWF Today!
10 mile rule:  These alerts issued on this site means that within your zone and 10 miles from you will see the event forecast for.  You may or may not see the event but it means you are in the zone or 10 miles from where someone will.
Forecaster: KM