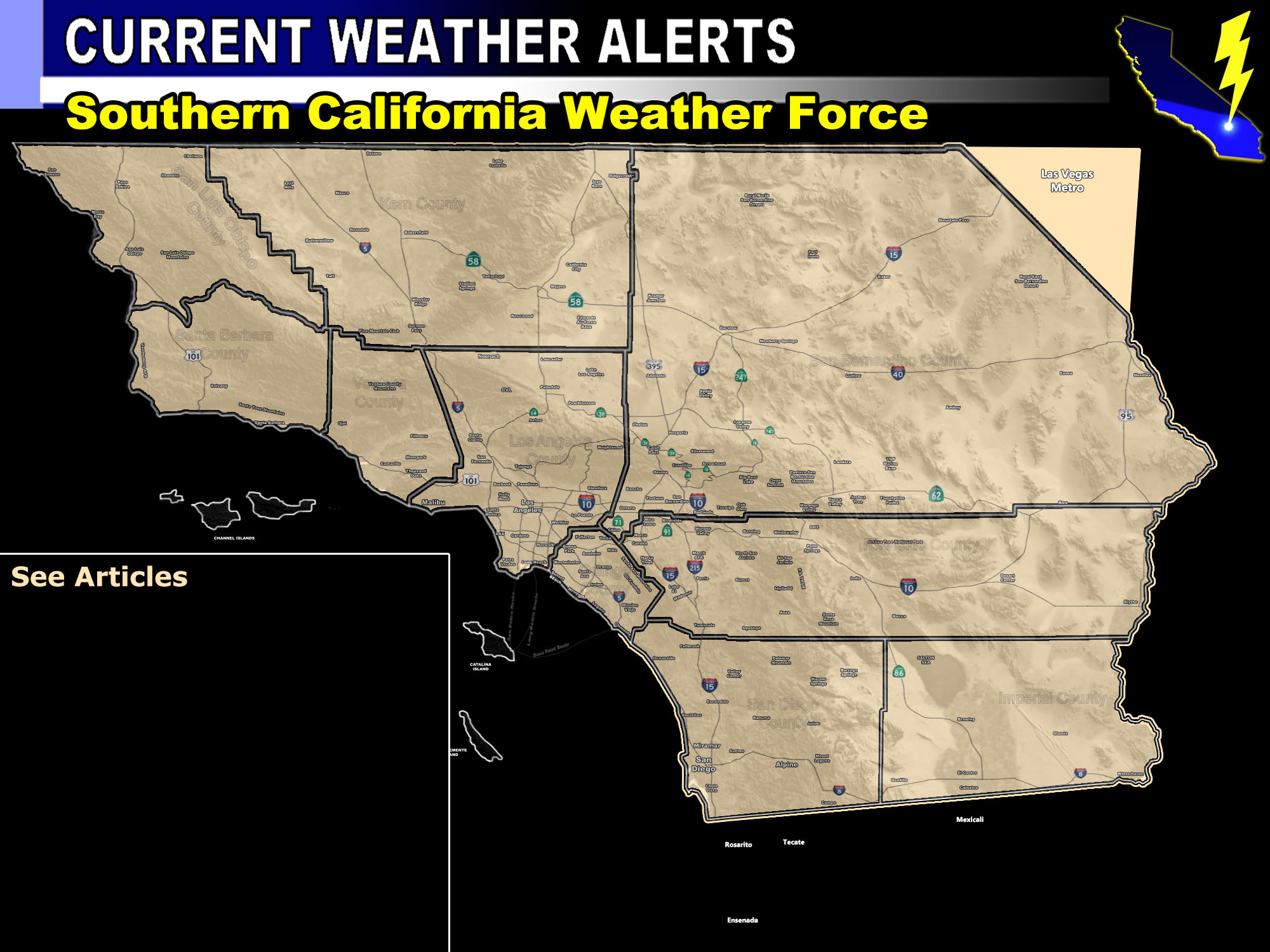 Issued Zones:  All San Bernardino County Mountain/Desert regions … Riverside Mountains … San Diego Mountains and Deserts … Wrightwood to Lake Los Angeles … Central/Eastern Riverside Deserts … 
Site:  Southern California Weather Force has issued a Thunderstorm Watch effective today …
Date:  7/12/18 at 8:40am PT
Forecast: Instability is developing once again today for thunderstorm activity in the watch areas listed above.  Storms should start forming within the hour before 10am today and increase by early afternoon.  
Coverage will be in the Mountain/Desert region with slow moving storms generally to the north, so not toward the inland valleys.  Movement being so slow could promote flash flooding yet again.  
The flow today will ignite the convergence zones surrounding the Victor Valley areas but unlike yesterday the flow is the type of make hit or miss… so you could get hit in some parts there or you could miss it.  Coverage shouldn't be as severe as yesterday as a result, including the cloud-cover over you at current.  
Drier air over the afternoon will help to cut the thunderstorm activity off in the Southern San Diego/Imperial County areas so you'll notice the fine line between Riverside Mountains and San Diego County's southern end … Some hail is possible.. however with some of the hail values being low, severe hail is not expected.  Gusty winds are expected with any thunderstorm.  '
The thunderstorm model shows Hemet/Yucaipa today but I think that is wrong and will not buy into that scenario given the slow movement and direction of the storms off the Riverside and San Bernardino Mountains.  
The north flow favors the town of Big Bear Lake so take note … 
PREMIUM MEMBERS – Click here to check out what is updated today in the SCWF member area …
Join A Micro-Climate Group On Facebook For These Alerts – Click Here To Find Your Location Served By SCWF Today!
10 mile rule:  These alerts issued on this site means that within your zone and 10 miles from you will see the event forecast for.  You may or may not see the event but it means you are in the zone or 10 miles from where someone will.
Forecaster: KM