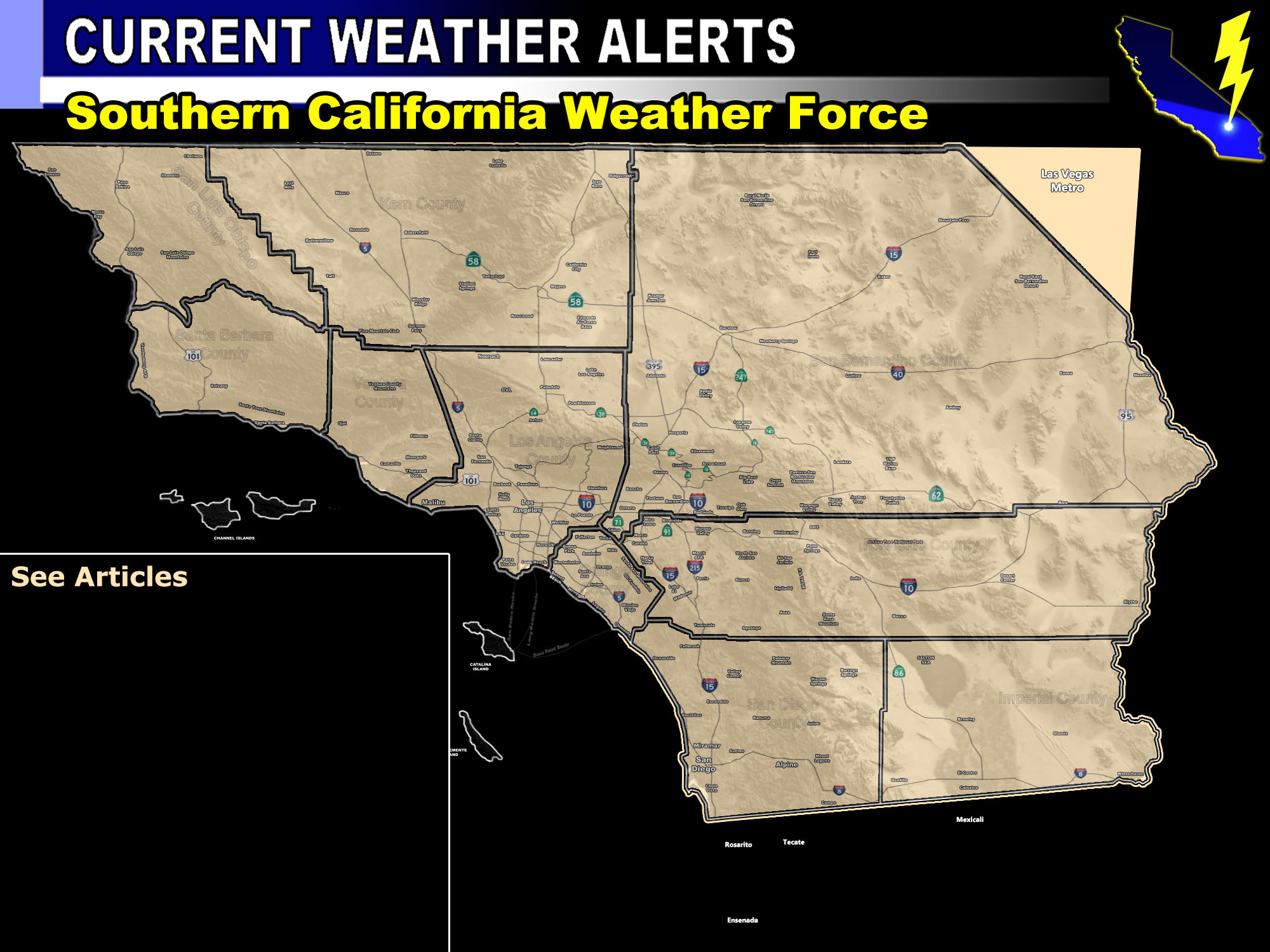 Issued Zones:  Coachella Valley … San Bernardino Mountains … The Inland Empire … Southern LA County … All OC … Metro San Diego through some of the mountains … 
Site:  Southern California Weather Force has issued a Thunderstorm Watch effective now through the morning …
Date:  7/18/18 at 2:40am PT
Forecast: A large complex of storms has made it pout of Arizona and into the Eastern Deserts this morning.  This is moving at a very high rate of speed and should be crossing the entire watch zone in just 4-5 hours time.  Frequent lightning is occurring with it.. along with heavy rainfall in spots. 
Expecting the center of this complex to go through the Coachella Valley and into the Inland Empire … from there into Northern OC and Southern LA County, with San Diego County mainly on the outskirts of the complex … which a weather advisory would have been more appropriate in that county.  This complex is riding mid-level instability and shear is not a problem for these … 
San Diego Proper could see some later in the afternoon with the main AZ/Mexico batch, hence why you have this watch
PREMIUM MEMBERS – Click here to check out what is updated today in the SCWF member area …
Join A Micro-Climate Group On Facebook For These Alerts – Click Here To Find Your Location Served By SCWF Today!
10 mile rule:  These alerts issued on this site means that within your zone and 10 miles from you will see the event forecast for.  You may or may not see the event but it means you are in the zone or 10 miles from where someone will.
Forecaster: KM