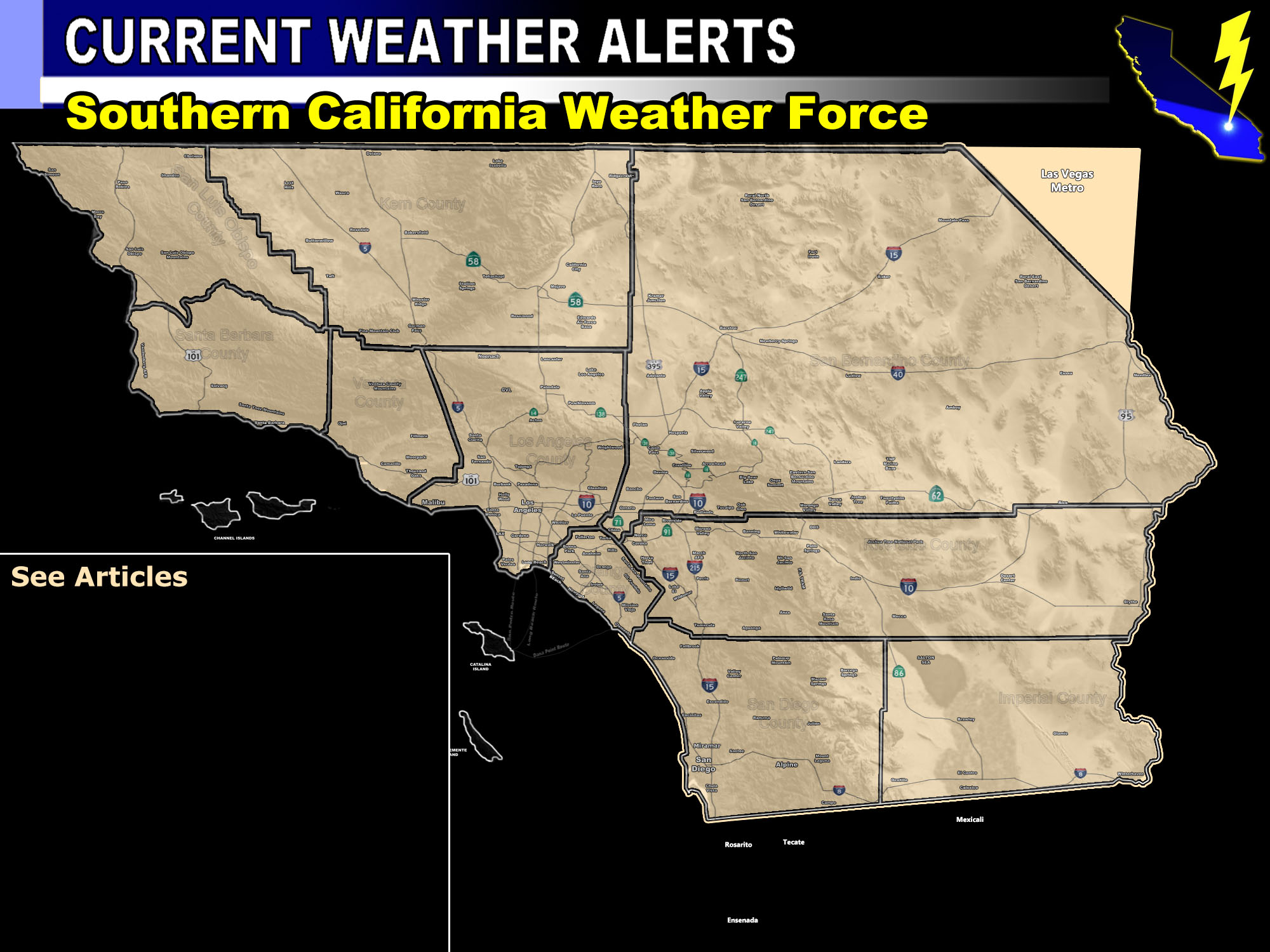 Issued Zones:  Big Bear/Hwy 18 – Lucerne Valley to Barstow/Northward to rural NW SBD County …
Site:  Southern California Weather Force has issued a Thunderstorm Watch effective now through the evening …
Date:  7/21/18 at 10:15am PT
Forecast: SCWF Thunderstorm forecast model shows the possibility of thunderstorms forming from Big Bear Lake to Barstow, along several convergence boundaries there. The mid/upper level clouds moving over right now is from the outflow of the storms riding the CO River in the other thunderstorm watch I have.  Storm motion will be north-northwest/north today.  
Confidence is the highest around the Barstow area later on .. but earlier storms over Big Bear/Hwy 18/Lucerne would shove outflow in that direction for the evening.  I've decided to strap the tstorm watch for Big Bear for travels north down Highway 18 turning into the 247 to Barstow.  So you may or may not see storms overhead today … hard to tell with such a small area of moisture present.
PREMIUM MEMBERS – Click here to check out what is updated today in the SCWF member area …
Join A Micro-Climate Group On Facebook For These Alerts – Click Here To Find Your Location Served By SCWF Today!
10 mile rule:  These alerts issued on this site means that within your zone and 10 miles from you will see the event forecast for.  You may or may not see the event but it means you are in the zone or 10 miles from where someone will.
Forecaster: KM