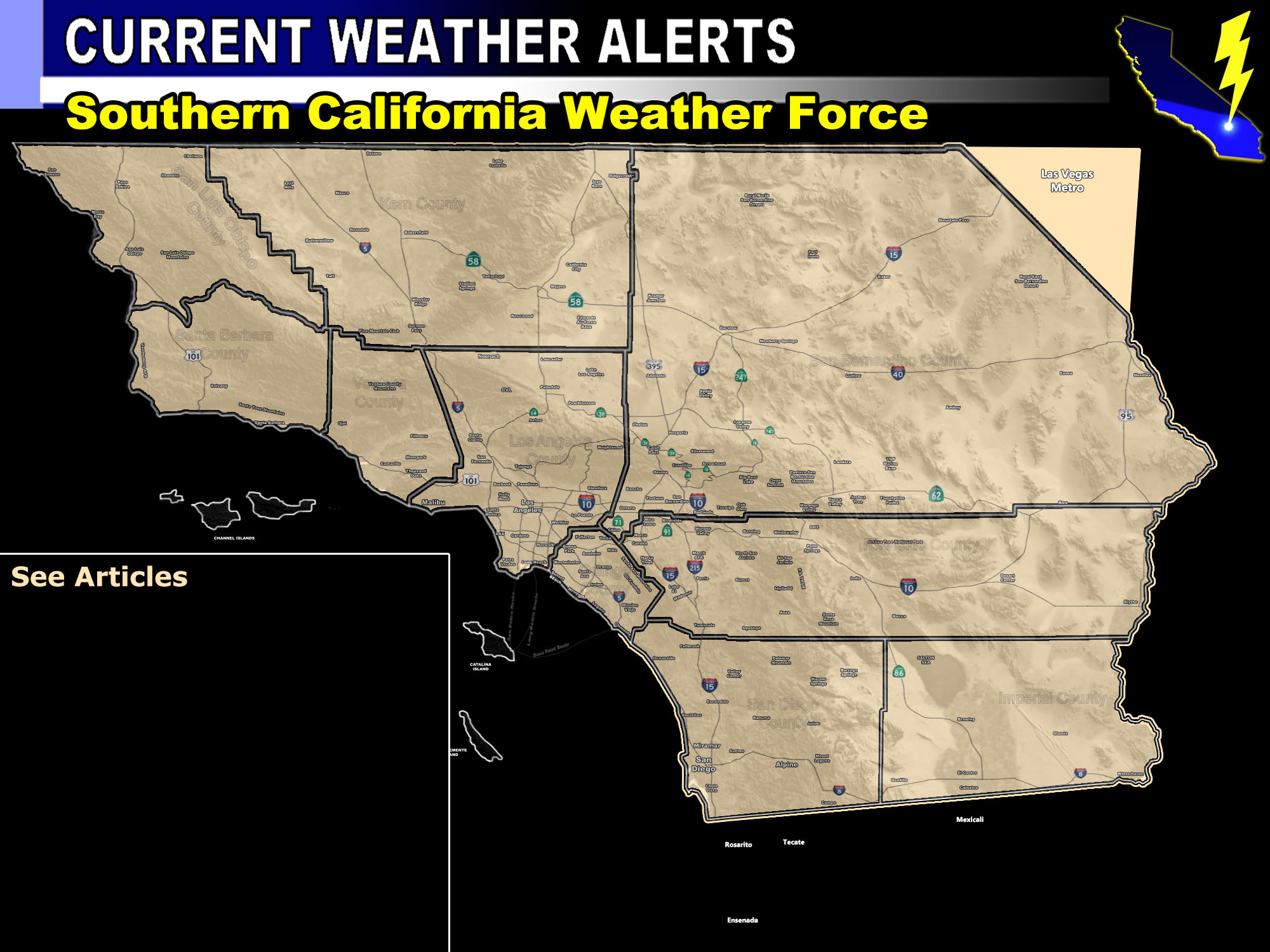 Issued Zones:  All San Bernardino Deserts except the CO River Valley … JTNP … San Bernardino Mountains … Northern Kern Mountain and Desert areas (Ridgecrest to Lake Isabella) and NOT Tehachapi.
Site:  Southern California Weather Force has issued a Severe Thunderstorm Watch effective now … 
Date:  7/31/18 at 9:50am PT
Forecast: An easterly wave moving through the area from the Phoenix thunderstorm complex last night is working with drying in the upper levels for less cloud cover this morning than usual for debris clouds.  
This is keeping inversions away from the area and am expecting a full explosion of thunderstorms in the watch area today.  
Strong instability and convergence will promote large hail and damaging wind potential with these cells.  The drive on I-15 to and from Las Vegas will be very hazardous so take caution.  Check the link below for the member section as the Thunderstorm Model was updated this morning showing the locations and you can also zoom into your area.  
PREMIUM MEMBERS – Click here to check out what is updated today in the SCWF member area …
Join A Micro-Climate Group On Facebook For These Alerts – Click Here To Find Your Location Served By SCWF Today!
Forecaster: KM