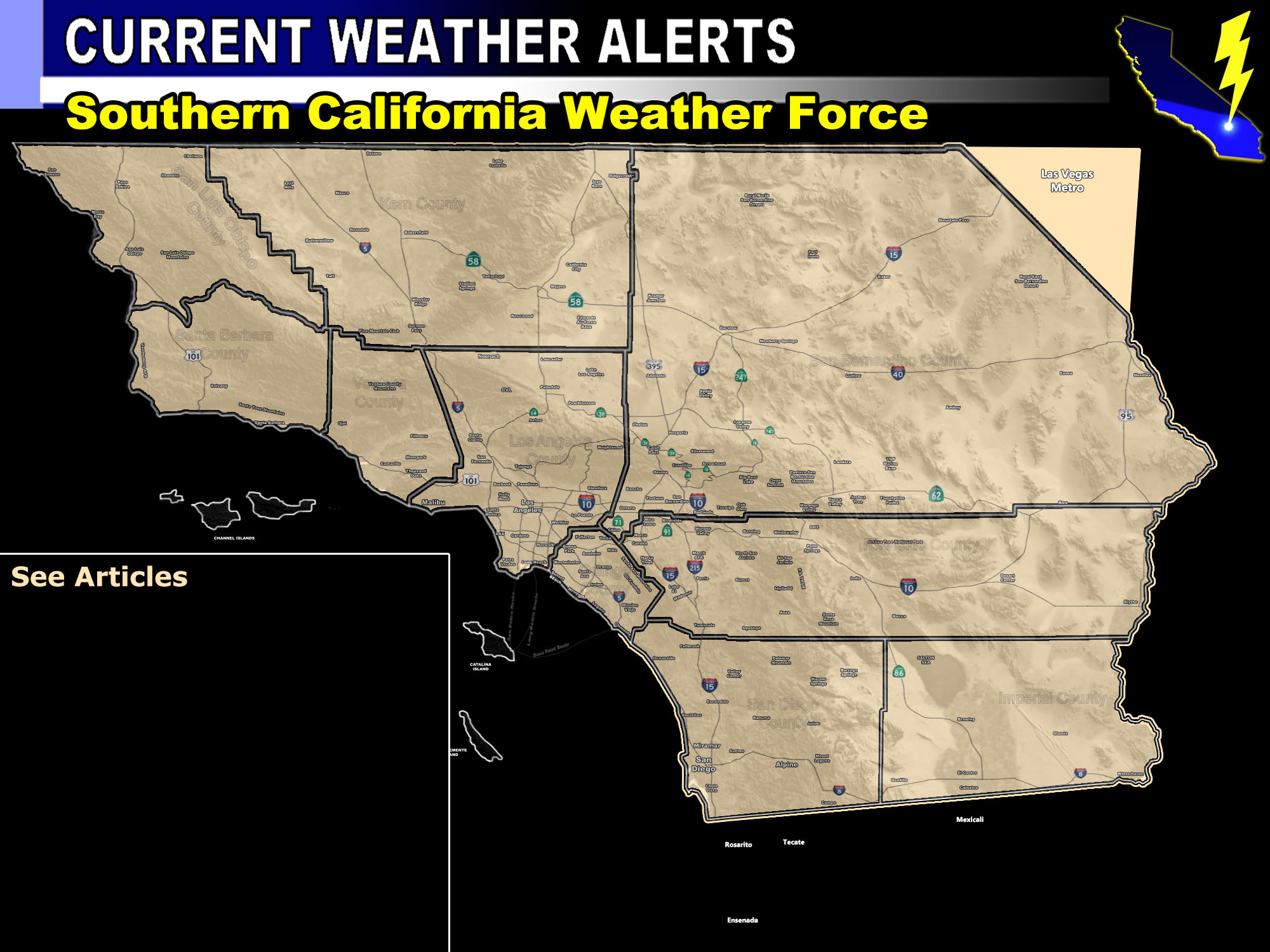 Issued Zones:  Western Imperial County Deserts … San Diego Deserts …
Site:  Southern California Weather Force has issued a Special Weather Statement effective now for Monday …
Date:  8/19/18 at 5:05pm PT
Forecast: The ridge of high pressure will back into the SE AZ to SW NM Border by Monday morning.  This should allow for a leak of monsoon moisture into the region from Baja, Mexico. 

The flow is to the north with somewhat of a NNE component to it.  This means that storms firing on the CA/MX Border at the SD/IMP line will move into the Imperial Deserts, including along I-8 later Monday.  Thunderstorm Model (not shown) is pegging a small area of activity in this area. 

Whether it makes it to the Metro Imperial Valley is unknown at this time.. however this statement is to watch the skies on Monday if in the statement area as the flow does favor Imperial. 

Storms can produce gusty winds and blowing dusty along with lightning …

PREMIUM MEMBERS – Click here to check out what is updated today in the SCWF member area …
Join A Micro-Climate Group On Facebook For These Alerts – Click Here To Find Your Location Served By SCWF Today!
10 mile rule:  These alerts issued on this site means that within your zone and 10 miles from you will see the event forecast for.  You may or may not see the event but it means you are in the zone or 10 miles from where someone will.
Forecaster: KM