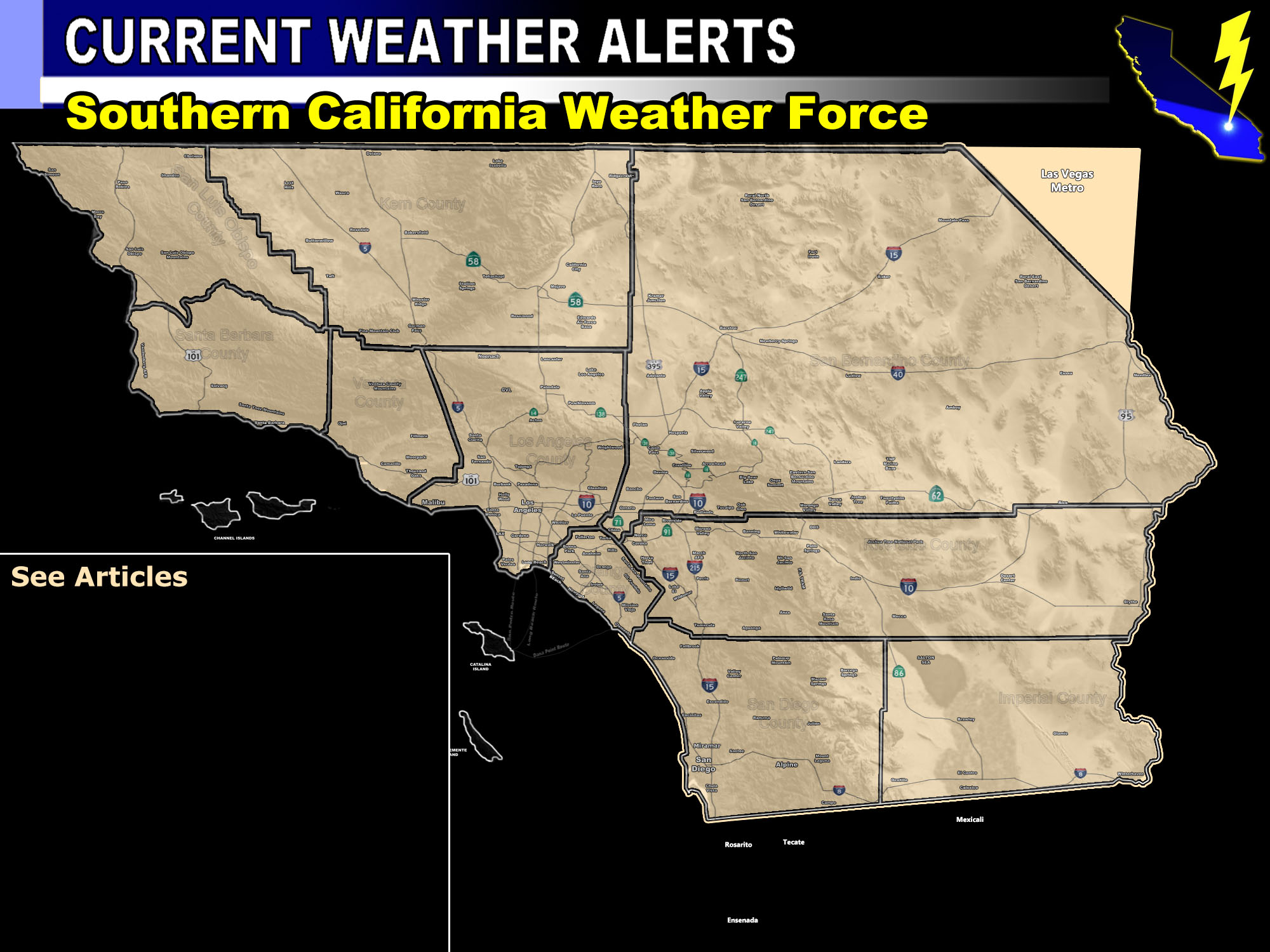 Issued Zones:  The Inland Empire … Northern Inner SLO County … San Gabriel, SFV/SCV areas … Kern Valleys …
Site:  Southern California Weather Force has issued a Heat Advisory effective Wednesday through Friday of this week
Date:  9/25/18 at 8:10am PT
Forecast: Very weak offshore flow will hit starting Wednesday lasting into Friday, peaking on Thursday.  Temperatures as a result will skyrocket from where they were on Monday and even today.  Temperatures are expected inland at 95-102F and thus heat advisory criteria. 
This is also a fire weather watch as conditions will be hot/dry for an elevated fire risk.
Temperatures will be comfortable along the coast.  This will not last too long as we are expected to dive back down after that with a chance of rainfall from what will be Tropical Storm ROSA in the beginning of October.  This is continuing to be monitored in and out of the member section.
PREMIUM MEMBERS – Click here to check out what is updated today in the SCWF member area …
Join A Micro-Climate Group On Facebook For These Alerts – Click Here To Find Your Location Served By SCWF Today!
10 mile rule:  These alerts issued on this site means that within your zone and 10 miles from you will see the event forecast for.  You may or may not see the event but it means you are in the zone or 10 miles from where someone will.
Forecaster: KM