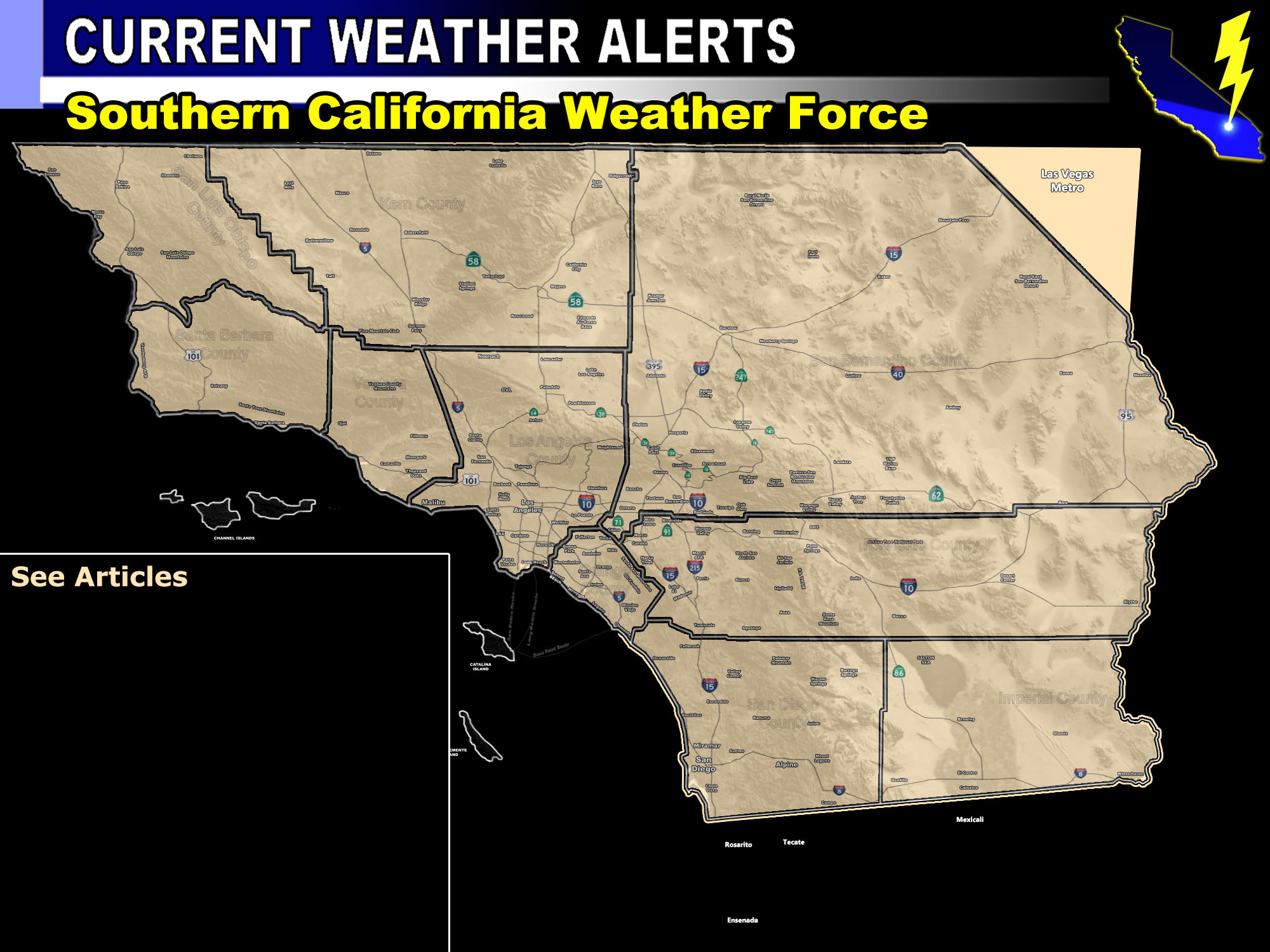 Issued Zones:  Imperial County … All Riverside County Deserts … Eastern San Bernardino Deserts, including the Morongo Basin (JTNP) …
Site:  Southern California Weather Force has issued a Thunderstorm Watch effective now through Wednesday .. This is a PROLONGED WATCH ALERT …
Date:  9/30/18 at 9:15pm PT
Forecast: The Thunderstorm Watch for the IMP/RIV Deserts issued Sunday morning for the day has expired and will be replaced and expanded by this one.
Tropical moisture within the upper divergent section of a trough to the west mixing with Tropical Storm ROSA will continue streaming through the area in a PROLONGED fashion through tonight, tomorrow, and even on Tuesday.   Wednesday will be the most widespread day with the cutoff system.

On and off thunderstorms will be expected within the entire watch area at anytime … Some of these storms will be severe with damaging winds, heavy downpoors, and large hail …
NOTE: Check the member section often for any new center updates, including tstorm, rain , etc models if avail.

PREMIUM MEMBERS – Click here to check out what is updated today in the SCWF member area …
Join A Micro-Climate Group On Facebook For These Alerts – Click Here To Find Your Location Served By SCWF Today!
10 mile rule:  These alerts issued on this site means that within your zone and 10 miles from you will see the event forecast for.  You may or may not see the event but it means you are in the zone or 10 miles from where someone will.
Forecaster: KM