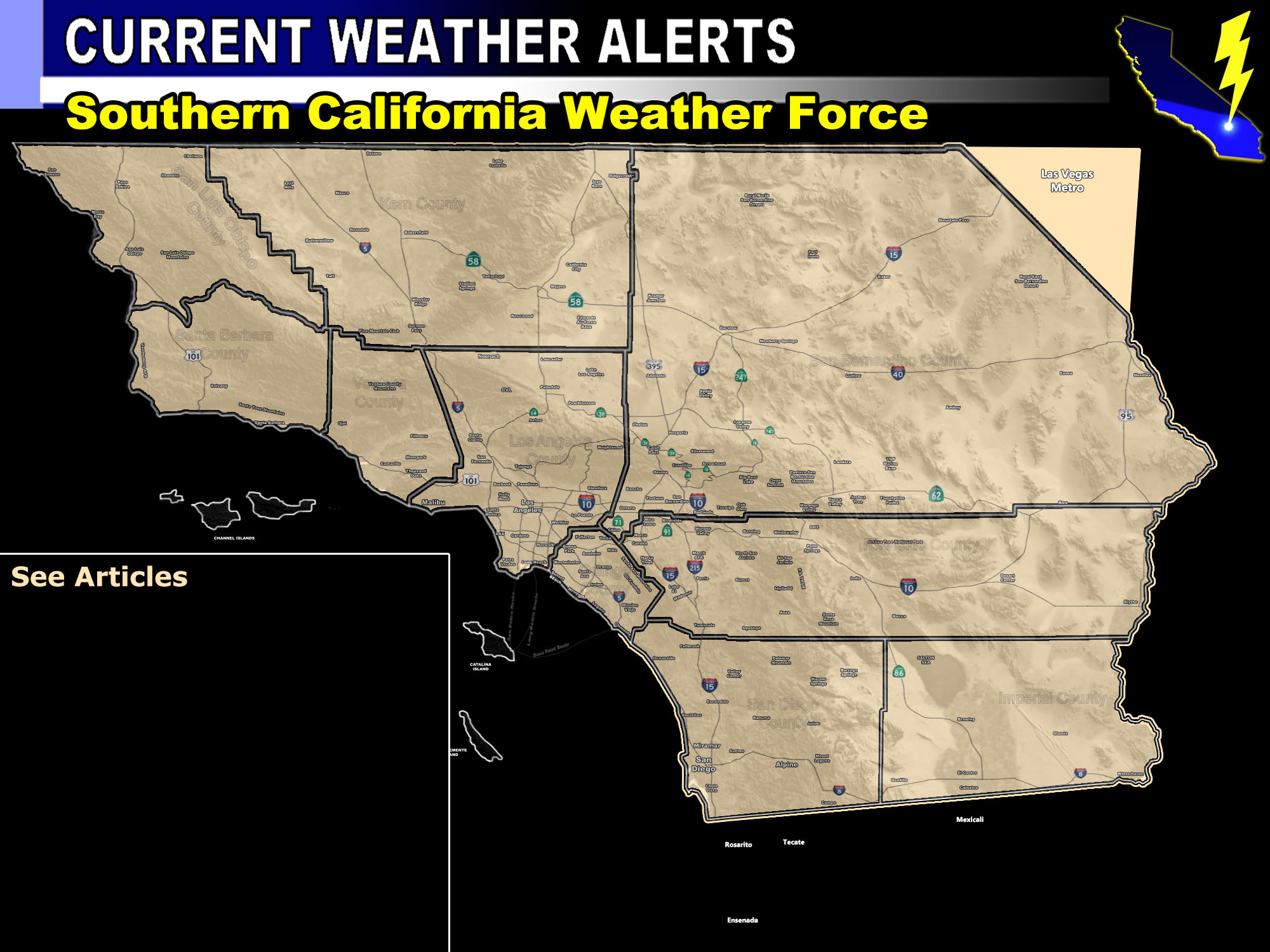 Issued Zones:  Los Angeles Basin/Coast … Orange County … San Diego County … The Inland Empire … San Diego, Riverside, San Bernardino, Los Angeles Mountains … Metro High Desert Hesperia/Vic/Luc Valley
Site:  Southern California Weather Force has issued a Weather Advisory effective now through Tuesday…
Date:  9/30/18 at 8:10pm PT
Forecast:  A spiral arm band is coming into the region south of San Diego overnight tonight.  This will move northward before sunrise and into the day on Monday.

The band will interact with a small but potent area of upper divergence between now Tropical Storm ROSA and the cutoff system to the west of California.
This, with some instability present in the area along with the push northward of the dry air vs moisture air for mid-level instability .. will promote the chance of an area of convection for shower and/or thunderstorm activity to push from south to north through the weather advisory area, starting  Monday.  This chance will certainly last through the night into Tuesday.

PREMIUM MEMBERS – Click here to check out what is updated today in the SCWF member area …
Join A Micro-Climate Group On Facebook For These Alerts – Click Here To Find Your Location Served By SCWF Today!
10 mile rule:  These alerts issued on this site means that within your zone and 10 miles from you will see the event forecast for.  You may or may not see the event but it means you are in the zone or 10 miles from where someone will.
Forecaster: KM