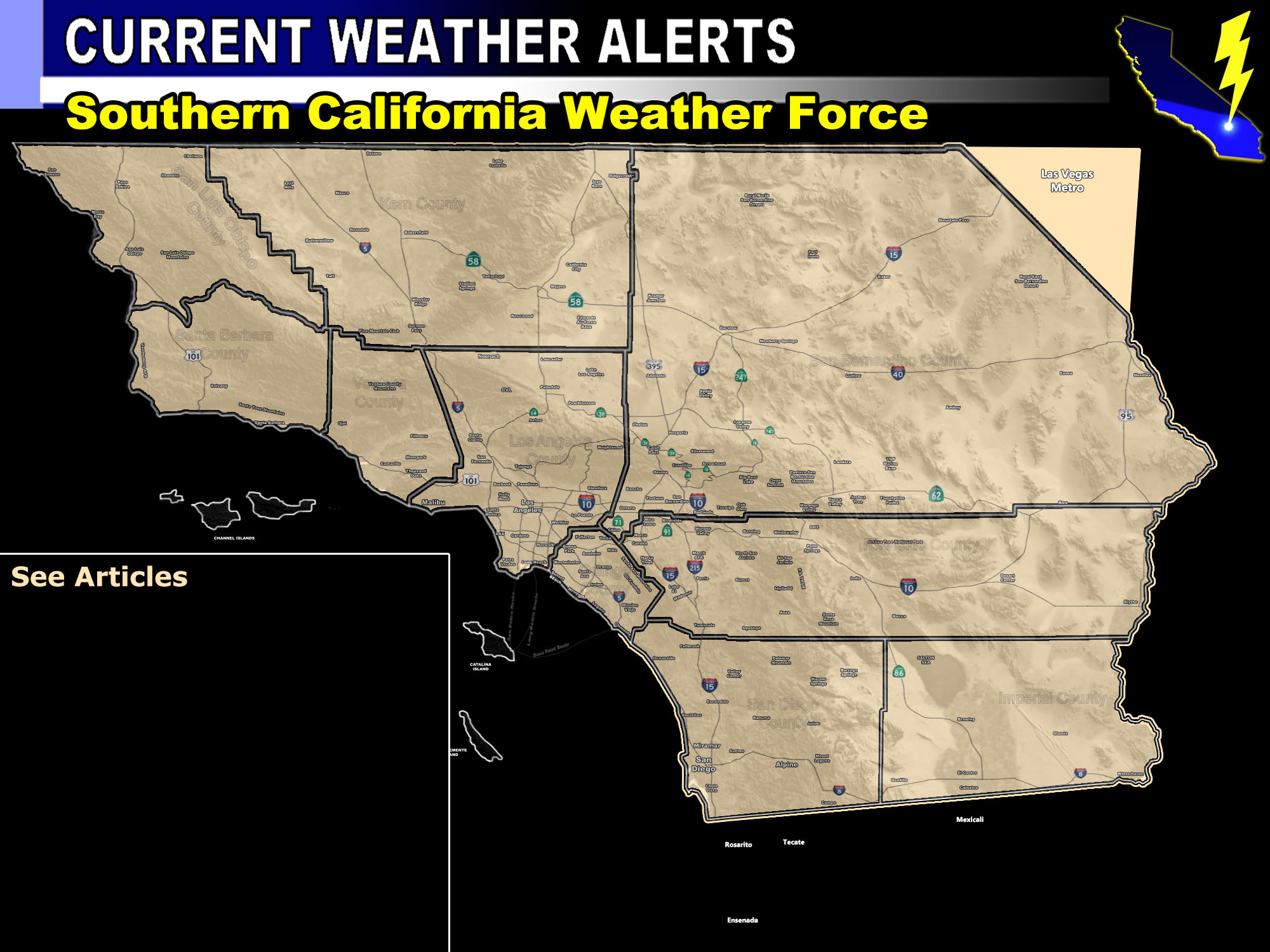 Issued Zones:  San Bernardino, Riverside Mountains … Central/Eastern/Southern inland Empire … San Diego County … 
Site:  Southern California Weather Force has issued a Weather Advisory effective now through tonight …
Date:  10/3/18 at 8:20am PT
Forecast: The weaker end of Pacific Storm Ophelia is expected in San Diego County with continued off and on showers through today and tonight.  There isn't much in the way of thunderstorm dynamics to warrant a watch and thus really keeping you at showers moving through.  Isolated showers are possible in the Eastern half of the Inland Empire.  You however do lack thunderstorm dynamics as well.. where as the western inland empire has them.  The SCWF Thunderstorm Watch (Link here) is in effect in the western zones.
Big Bear however .. you are close to the edge of the Severe Thunderstorm Watch in the High Desert and thus it is possible that storms forming near the area could affect you, mainly between Big Bear and Lucerne on 18.  It however was not enough for a thunderstorm watch…but isolated activity is possible.
PREMIUM MEMBERS – Click here to check out what is updated today in the SCWF member area …
Join A Micro-Climate Group On Facebook For These Alerts – Click Here To Find Your Location Served By SCWF Today!
10 mile rule:  These alerts issued on this site means that within your zone and 10 miles from you will see the event forecast for.  You may or may not see the event but it means you are in the zone or 10 miles from where someone will.
Forecaster: KM