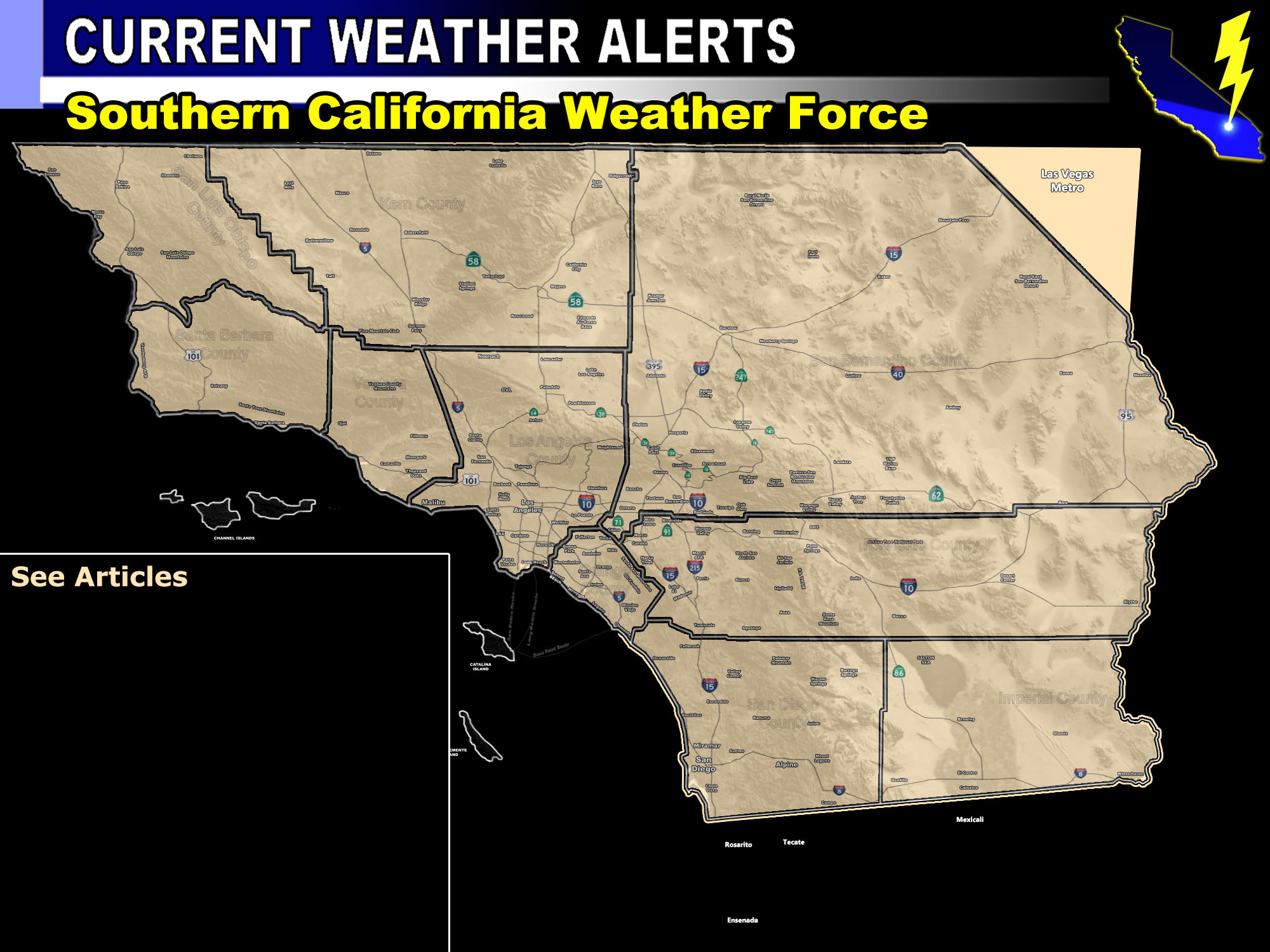 Issued Zones:  Northern Kern Mountains/Deserts … San Bernardino County Deserts, including the Fort Irwin, Ludlow, Stateline, and Needles forecast area.
Site:  Southern California Weather Force has issued a Thunderstorm Watch effective now through tonight …
Date:  10/6/18 at 11:15am PT
Forecast: A very potent trough is sinking southward in an inside slider fashion.  This trough has very strong upper jet profiles with it and will up the divergence (lift) later this afternoon/evening.

This, with instability; will create numerous thunderstorms in the zones listed above. 
The thunderstorms may be severe at times and contain wind gusts of 40-60 mph as they move east-southeastward through the watch area. 
If you are heading to Phoenix you may want to check the thunderstorm model I updated in the member section because it is showing an area of tornado dynamics in the metro.

PREMIUM MEMBERS – Click here to check out what is updated today in the SCWF member area …
Join A Micro-Climate Group On Facebook For These Alerts – Click Here To Find Your Location Served By SCWF Today!
10 mile rule:  These alerts issued on this site means that within your zone and 10 miles from you will see the event forecast for.  You may or may not see the event but it means you are in the zone or 10 miles from where someone will.
Forecaster: KM