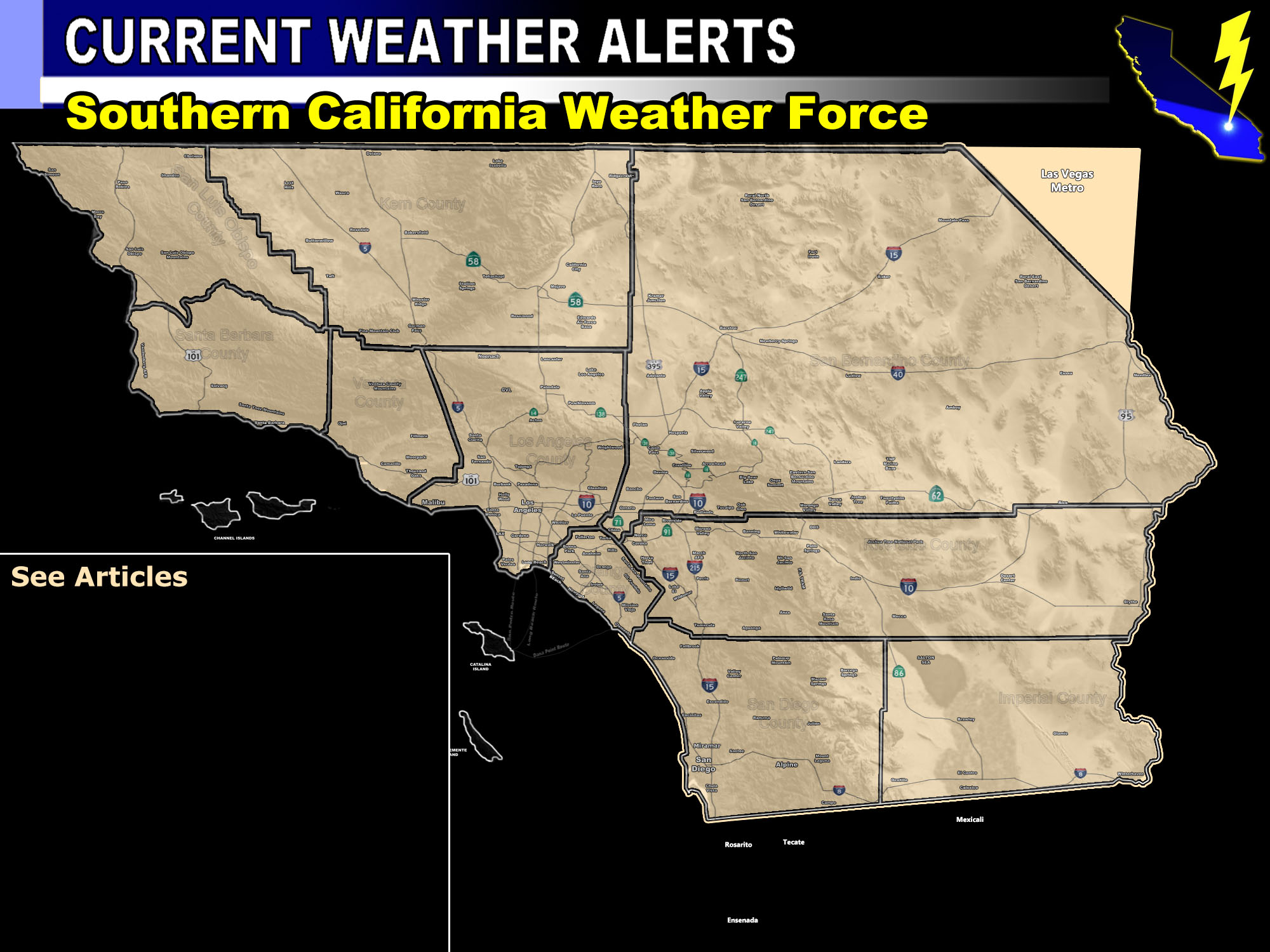 Issued Zones:  Los Angeles, Orange, San Diego, Riverside and Imperial County … Victor Valley … Morongo  Basin to CO River Valley of San Bernardino County
Site:  Southern California Weather Force has issued a Severe Thunderstorm Watch effective this evening, overnight, and into Saturday …
Date:  10/12/18 at 9:40am PT
Forecast: Pacific Storm Peter is a cutoff low system that is placed in center the Martin Storm Diamond.  The Martin Storm Diamond is an imaginary diamond that is southwest of the forecast area.  The center of storms that travel through this area have the best upper dynamics in our region, being northeast of the systems themselves. This region is what I look for when diving into confidence that we would see something over our land forecast area of Southern California.
The upper divergence, moisture, and instability profiles have not been seen this strong since Pacific Storm Avery in Sept 2007, which delivered an incredible lightning show to LA/OC and part of the Inland Empire.

This system however will affect the low deserts of Imperial County as well as some of the Coachella Valley/Morongo Basin/Needles areas.  Larger hail is possible with some of the storms through the watch period, as well as gusty winds.

Extremely frequent lightning is certain.

PREMIUM MEMBERS – Click here to check out what is updated today in the SCWF member area …
Join A Micro-Climate Group On Facebook For These Alerts – Click Here To Find Your Location Served By SCWF Today!
10 mile rule:  These alerts issued on this site means that within your zone and 10 miles from you will see the event forecast for.  You may or may not see the event but it means you are in the zone or 10 miles from where someone will.
Forecaster: KM