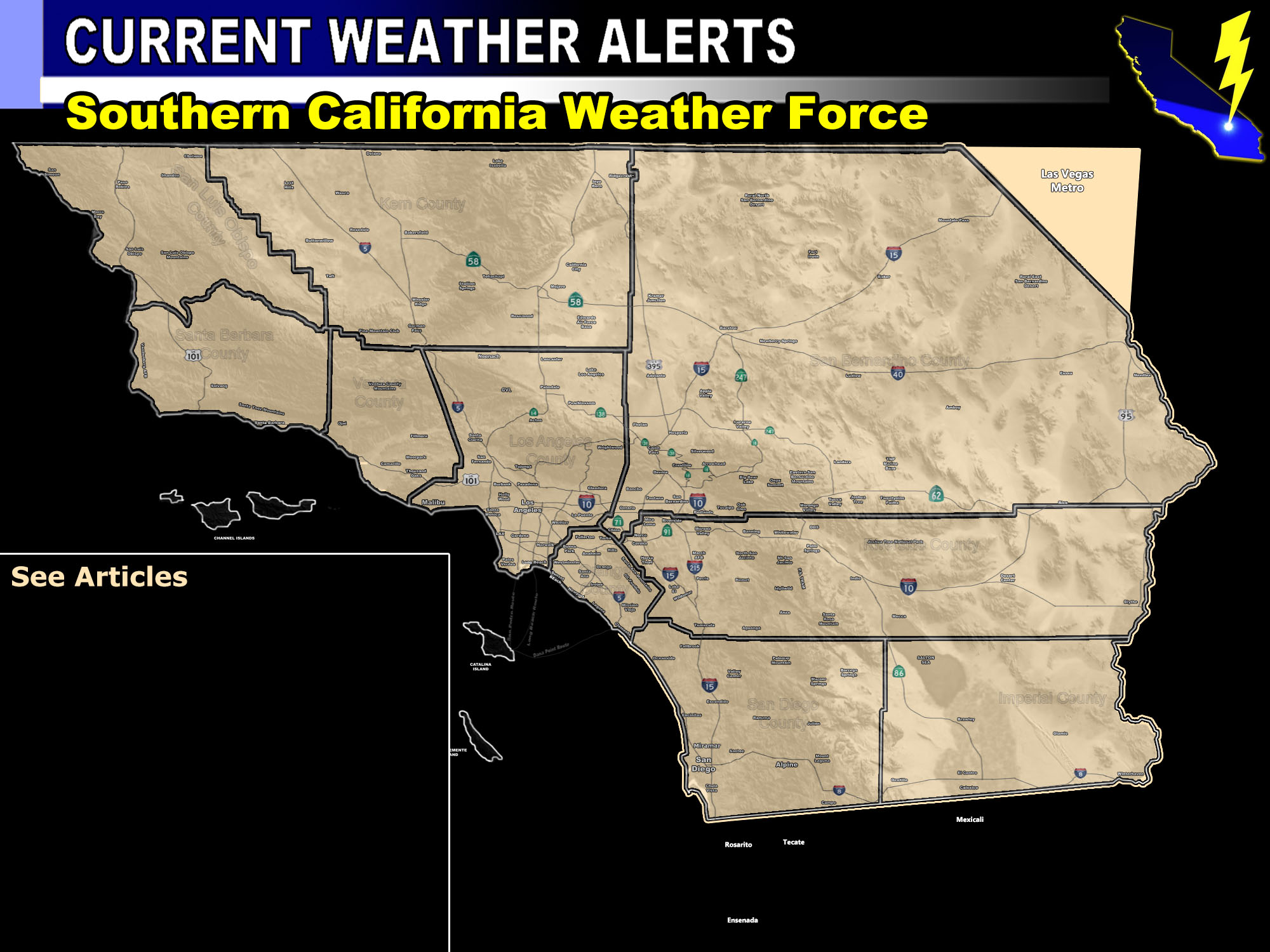 Issued Zones:  All areas south and west of the mountains, excluding Bakersfield
Site:  Southern California Weather Force has issued a Flood Watch effective now through Thursday …
Date:  11/28/18 at 10:00am PT
Forecast: A very strong storm system coming into the region will bring a round of heavy precipitation tonight through Thursday.  The timing of the frontal zone for the Vandenberg and SLO areas will be 8pm tonight, Santa Barbara by midnight, Los Angeles, Orange, The Inland Empire, and San Diego by Thursday morning.

The frontal zone has the power to bring a period of very heavy rainfall for all burn areas in the forecast area, including Malibu and into the Holy Fire areas as well.  All burn areas need to be on high alert.  Another round later Thursday has more thunderstorm potential with it so the watch continues.. and may need to be upgraded to a thunderstorm product before that hits.

MEMBERS, check out the member section for the FLOOD RISK MODEL for your area for this event … it has been updated …

PREMIUM MEMBERS – Click here to check out what is updated today in the SCWF member area …
Join A Micro-Climate Group On Facebook For These Alerts – Click Here To Find Your Location Served By SCWF Today!
10 mile rule:  These alerts issued on this site means that within your zone and 10 miles from you will see the event forecast for.  You may or may not see the event but it means you are in the zone or 10 miles from where someone will.
Forecaster: KM